Palm Springs is voted the #1 place to buy a vacation rental
Over the past few years Airbnb renting has emerged as a popular alternative to hotels for travelers who want the space and comfort that a home can provide. That's opened the door for investors looking to cash in on the growing market for short-term rentals. Using numbers provided by Airdna, an analytics firm specializing in Airbnb data, a list was created putting together the top performing cities. Topping the list is Palm Springs, Calif., which benefits from winter tourists seeking a warm, sunny destination. Another factor helping the desert town do well? music festivals. Coachella and Stagecoach, in particular, bring in huge crowds. "Most people are able to cover their cost for the entire year during those two events," according to Airdna co-founder and CEO Scott Shatford .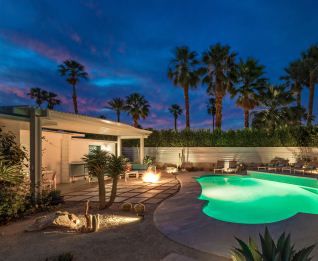 .
What Are the Advantages of Investing in a Vacation Home?
Buying a second home to rent out on short-term basis comes with many benefits for real estate investors. Here are the most important ones according to Mahvisor:
Buying a vacation home serves a dual purpose. First, you can spend holidays with your family and friends in a homey environment in your favorite place, without having to deal with expensive hotels. Second, you can rent out your vacation home and make money as a real estate investor when you're not using it yourself.
Buying a vacation rental home typically constitutes a low-risk investment strategy. In order to make a profitable investment, you have to conduct rental real estate market analysis as well as investment property analysis in order to assure high rental income, high occupancy rate, and ultimately high return on investment. However, even if for some unexpected reason you end up with a low occupancy rate (which you should be able to avoid if you use the best real estate investment tools), this is your second home in any case. You can always switch your rental strategy and try operating it as a traditional rental, also known as a long-term rental. If this doesn't work out, you can keep the property for your own purposes to spend time there with your friends and family. Meanwhile, real estate appreciation will work its magic on your property until you decide the time has come to sell it, for a high long-term return on investment. Or worse goes to worse, you sell it right away and use the money for a down payment on a new investment property.
Buying and owning a vacation home to rent out can come with tax benefits. As a real estate investor, you should use every available opportunity to increase your cash flow and make more money. Tax deductions are one way to do that, which makes them a major advantage of investing in a vacation home rental. Depending on how many days a year you spend in your second home and how many days a year you rent it out for, you can claim different tax deductions. Before you decide to buy your first vacation home though, you should study the relevant legislation well to make sure you take full advantage of the possibilities, without breaking any tax laws, of course. Moreover, consider consulting with your financial adviser and accountant regarding how tax laws work, and how they might benefit your own personal situation.
The combination of dual purpose, low-risk, and tax benefits sounds quite appealing for anyone thinking about investing in a second home.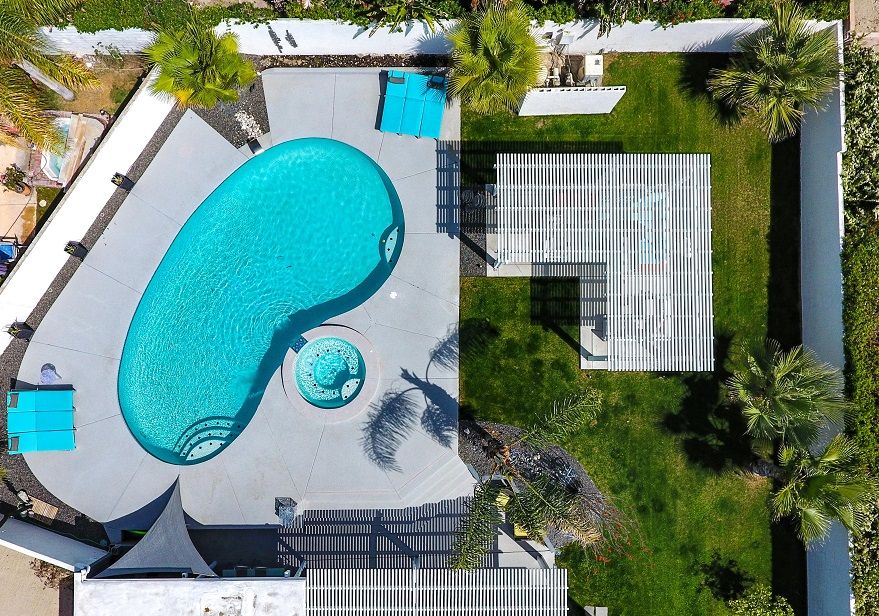 Thinking of buying a vacation rental? There are a number of important considerations before you buy and furnish your new rental house or condo. Let's have a look at what makes for the best places for buying a vacation. The following information is provided by Kenny Cassady, VP of Business Development for Oranj Palm Vacation Homes in Palm Springs.

What kind of properties make good vacation rentals?
1. Desirable neighborhood - Most vacationers are looking for
recognizable locations like Las Palmas, Movie Colony, Deepwell, Twin Palms, La Quinta Cove, PGA West, Racquet Club Estates, etc. Other good neighborhoods can also rent well but rely more on the individual property being appropriate, impressive and effectively marketed. Walking distance to popular attractions or "downtown" is a huge plus.
2. Appropriate property - Houses and condos can both do well at at different price points but it's important that the property is well laid out for guests to share: Bedrooms that are as equally sized and equipped as possible do better. Multiple "masters" or bedrooms with a bathroom en suite perform best.
3. Well sited - Proximity to neighbors, view, sun exposure, location of pool and privacy are all important.


How much rental revenue can an owner expect?
An inspection of the home by a rental agent after furnishing is necessary to determine a more precise rental rate. Getting your rental agent involved during the purchase and furnishing process can be very helpful in guiding you to maximum return.
Examples of Rental Rates (before Agency commission):* (These are estimates only and not guaranteed. Rates will vary based on location, amenities, how the party is furnished, and marketed.)
• 1 BR condos: range from $95/night or $1400/month to $200/night or $3400/month
• 2 BR condos: range from $120/night or $2000/month to $250/night or $4600/month
• 3 BR houses: range from $265/night or $4300/month to $800/night or $12,500/month
• 4 BR houses: range from $325/night or $5300/month to $900/night or $14,000/month
• For larger or luxury homes, contact a vacation rental management company directly to give you an idea of expected revenue.


Must Haves
• Completely furnished, including plates, linens, pool lounges, etc.
• King bed, Queen at minimum in each bedroom (never Full/Double -2 Twins are better)
• Flat screen TV's, one in LR with movie channels and one in each BR with basic cable. To maximize your home's potential, all bedrooms should be utilized as sleeping rooms and as equally equipped as possible. Offices and desks are not generally needed in a vacation home.
• Houses must have a pool with working heater, and a spa is highly recommended
• Enough dining chairs and pool lounge chairs to accommodate as many guests as the property sleeps
• Great pictures sell it online. More pix = more rentals. Good looking furnishings don't need to be expensive. Renters tend to avoid outdated appliances and decor, old tube TV's and smaller beds.


Condo/Gated/HOA Community Notes
• If buying a condo or home in a gated community, check CC&R's or ask HOA about rules regarding rental and minimum night stay. Most have month-long minimum for rentals, which often limits vacation rentals to January through April. However, many owners make enough money in 3 or 4 months to meet their annual goal.
• Condo units are more desirable if the unit is ground level, near the pool, with south facing views and patios and the community is gated. Condos must also have in-unit washer/ dryer. Community laundry is acceptable but not ideal.
Know the City ordinance
Each city in the Coachella Valley will have their own ordinance regarding vacation rentals, including rental limits, permitting and restrictions. Contact the local municipality to review the rules governing vacation rentals prior to making a purchase. The Palm Springs Vacation Rental Ordinance information can be found here.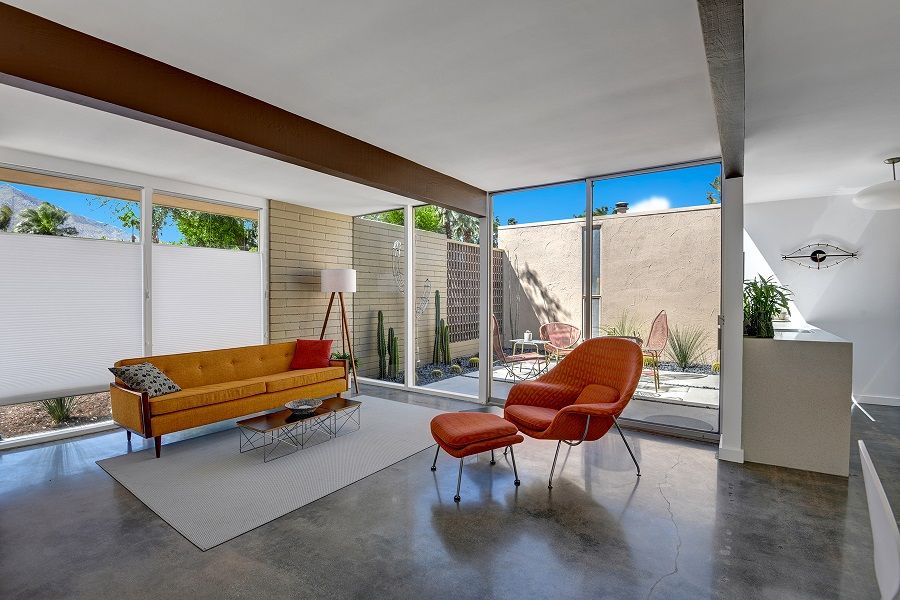 PKG can assist you with your search to find the perfect vacation home. Contact us to start your search. 760-459-1396.