The Pool Culture of Palm Springs
Palm Springs, known for its stunning desert landscape and picturesque scenery, is also a haven for pool enthusiasts. With its year-round sunshine and warm climate, it's no wonder that pools have become an integral part of Palm Springs living. In this blog post, we'll delve into the pool culture of Palm Springs, discussing the cost of building a new pool, average monthly expenses for maintenance and heating, and the unparalleled joys of owning your own private pool oasis. Having sold homes in Palm Springs for over 20 years, the Paul Kaplan Group has helped numerous clients find their perfect pool home.
1. The Cost of Building a New Pool:
When it comes to building a new pool in Palm Springs, various factors come into play. The size and design of the pool, the materials used, and any additional features all contribute to the overall cost. On average, a new pool in Palm Springs can cost anywhere from $50,000 to $70,000 and more, depending on the complexity of the project and your individual preferences. It's crucial to work with reputable pool builders who understand the unique requirements of the Palm Springs climate.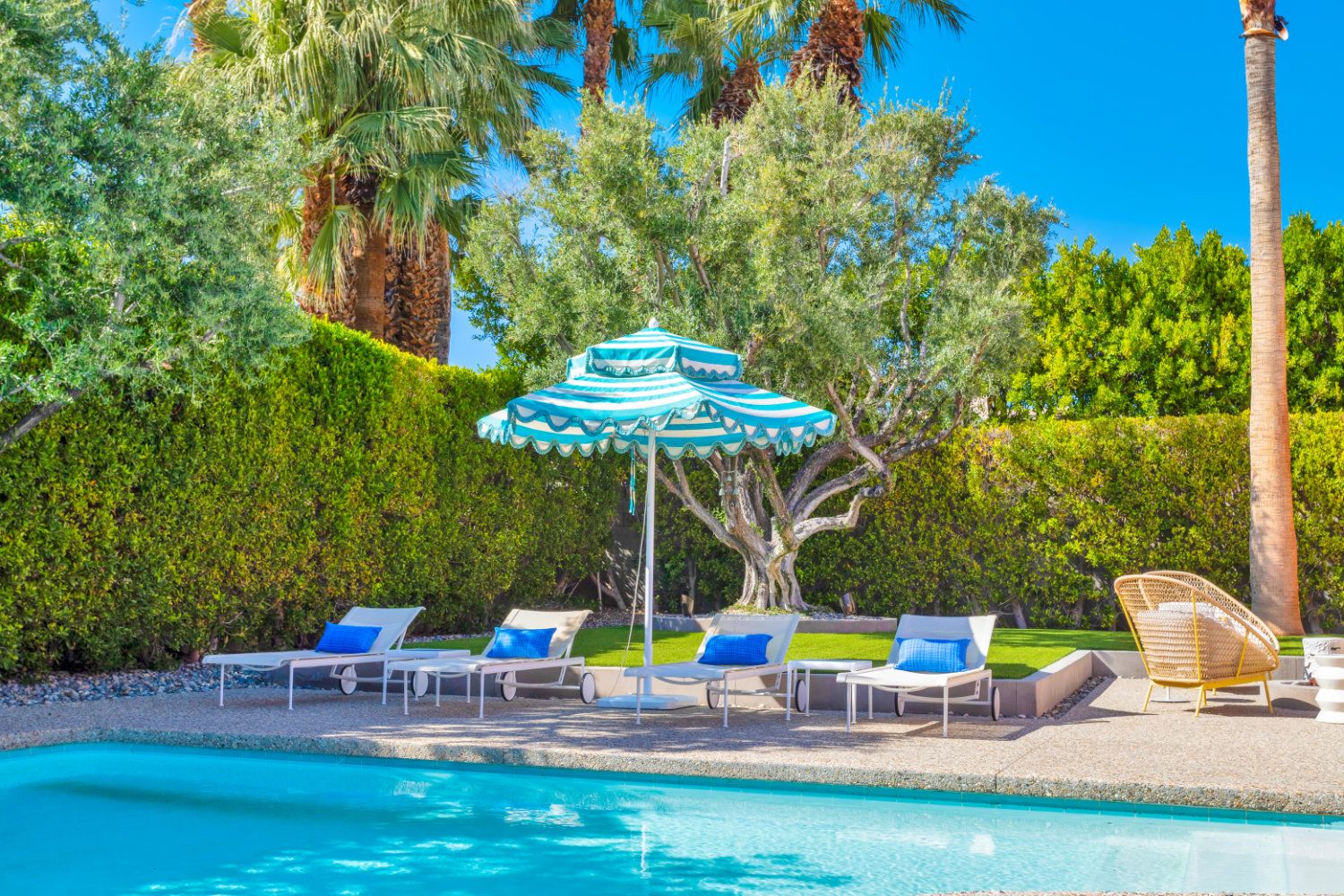 2. Monthly Expenses: Maintenance and Heating:
Maintaining a pool involves regular cleaning, water testing, chemical balancing, and equipment upkeep. On average, monthly maintenance is
$100 to $300. Additionally, heating costs can vary depending on the type of heating system and the desired temperature. It's important to consider energy-efficient options and explore solar heating, which can significantly reduce monthly expenses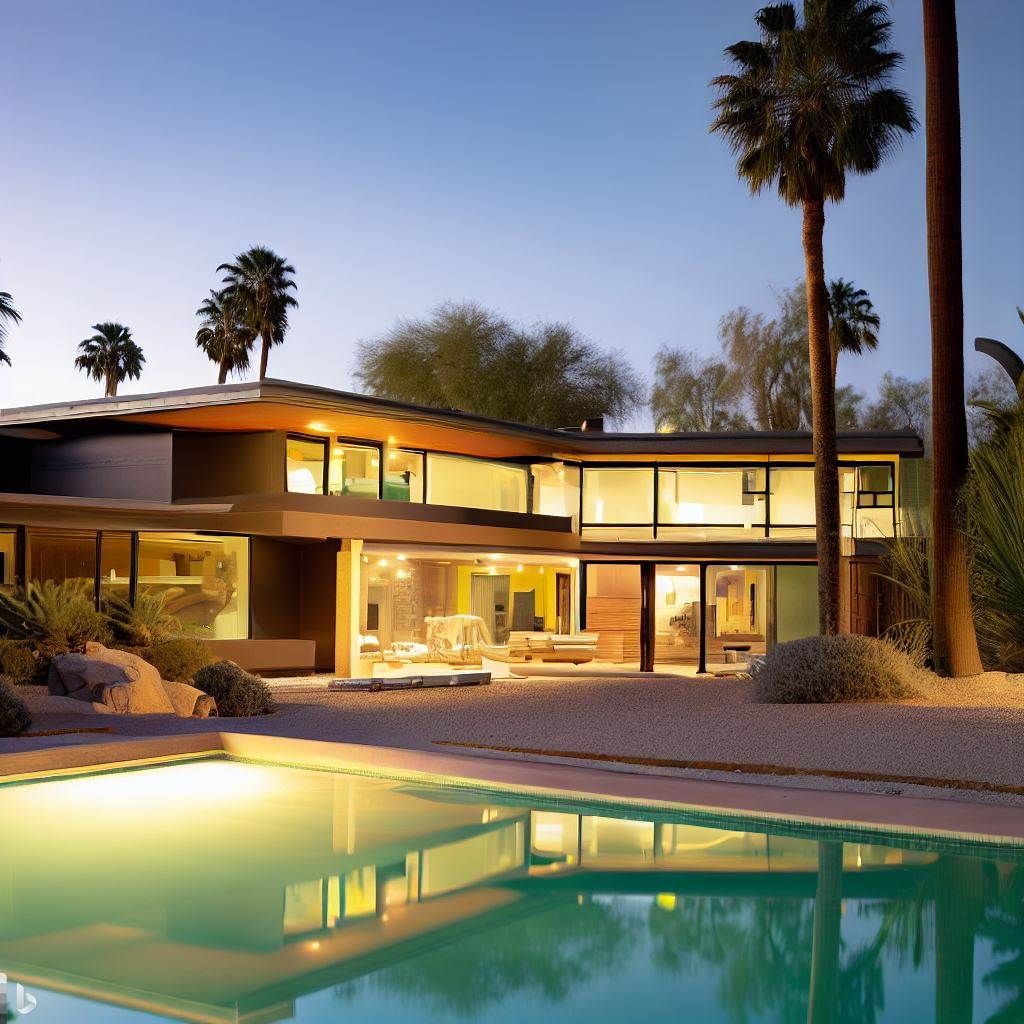 .
3. The Joys of Having Your Own Private Pool:
Owning a private pool in Palm Springs offers countless benefits and joys. Here are just a few reasons why residents cherish their personal pool oasis:
a. Relaxation and Recreation: Imagine lounging by the pool, soaking up the sun, and enjoying a refreshing swim whenever you desire. A private pool provides a serene and tranquil setting for relaxation, family gatherings, and recreational activities.
b. Health and Wellness: Swimming is an excellent low-impact exercise that promotes cardiovascular health, muscle strength, and overall well-being. Having a private pool allows for convenient access to a fitness activity that is both enjoyable and beneficial for your health.
c. Entertainment and Hospitality: Hosting gatherings and entertaining guests becomes even more memorable with a private pool. Whether it's a poolside barbecue or a glamorous pool party, owning a pool enhances your ability to create unforgettable experiences for yourself and your loved ones.
d. Privacy and Exclusivity: With a private pool, you have the luxury of enjoying your swim without the interruptions or
crowds often found in public pools. It offers a sense of exclusivity and privacy, allowing you to fully unwind and embrace the serenity of your personal oasis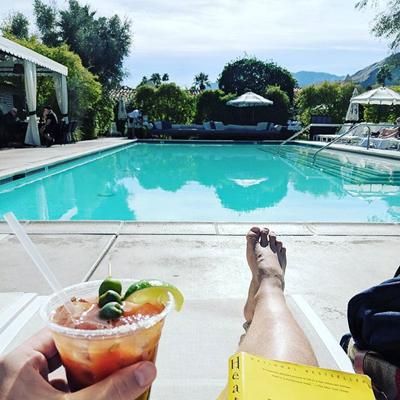 .
4. Should you buy a home with an existing pool or build your own?

When considering buying a home in Palm Springs, one question frequently arises: Is it better to purchase a property with an existing pool or build one from scratch? Each option has its pros and cons, and it ultimately comes down to personal preferences and circumstances.
Buying a home with an existing pool offers immediate enjoyment and eliminates the hassle of construction. As soon as you close escrow, you can dive right into the pool and start enjoying the quintessential Palm Springs lifestyle. Additionally, purchasing a home with a pre-existing pool can save you the significant cost of building one, which can easily reach $70,000 or more for a standard pool and spa in today's market.
However, it's important to consider the potential costs of maintaining and repairing an older pool. Over time, older pools may require essential repairs, such as replacing worn-out plaster and tile, fixing cracks in the concrete, or updating heating equipment. These expenses can add up, and it's crucial to have a thorough inspection performed to assess the condition of the pool before making a purchase.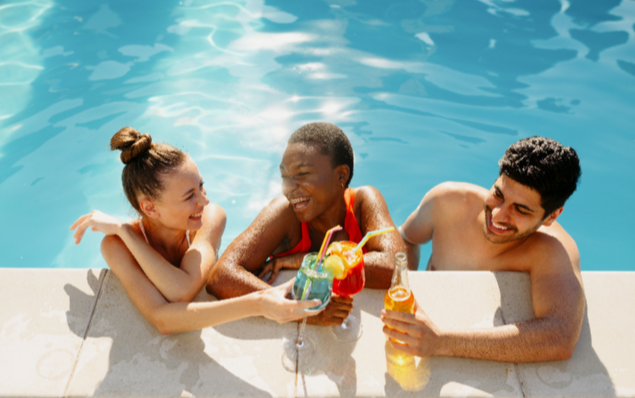 On the other hand, building a new pool allows you to customize it to your exact specifications and design preferences. From the size and shape to the features and finishes, a new pool offers endless possibilities for creating your dream oasis. However, building a new pool is not without its challenges. The approval process and construction timeline can take several months, which means you'll have to wait for your pool to be completed before enjoying it. Additionally, the average cost of a new pool can be significant, averaging around $70,000 for a standard pool and spa.
Ultimately, the decision to buy a home with an existing pool or build your own depends on various factors. If immediate enjoyment and cost savings are important to you, purchasing a home with a pre-existing pool may be the best choice. However, if you have specific design preferences and are willing to invest the time and money in creating your own personalized pool, building from scratch may be the way to go.
Before making a decision, it's crucial to consult with a real estate professional and pool experts to weigh the pros and cons based on your unique needs. By considering factors such as cost, timeline, customization options, and maintenance, you can make an informed choice that aligns with your vision of the perfect Palm Springs lifestyle.
Conclusion:
Palm Springs boasts a vibrant pool culture, perfectly harmonizing with the desert lifestyle. While the cost of building and maintaining a pool should be carefully considered, the rewards are abundant. From the endless hours of relaxation and recreation to the health benefits and enjoyment of hosting unforgettable gatherings, having your own pool in Palm Springs elevates your quality of life.
So, whether you dream of basking in the warm desert sun, taking a dip to cool off on a hot summer day, or simply enjoying the serenity that comes with owning a private pool, Palm Springs is the ultimate destination. Embrace the luxury and dive into the pool culture that makes this desert paradise truly extraordinary.
Selling Your Home?
Get your home's value - our custom reports include accurate and up to date information.
Get Home Value