Small Business Saturday - Palm Springs
With the holidays just around the corner, its time to start shoppinng! Instead of Amazon this year, we recommend exploring some of our wonderful local boutique shops in and around Palm Springs. Our neighborhood small businesses have been struggling, but so many of them have managed to hang in there in the Pandemic era, thanks to you. By choosing to spend your money locally, you're helping these brave and adventurous entrepreneurs stay afloat during the most difficult economical challenge in modern history. Support the families and support our local economy. Although we've made progress, now is not the time to stop shopping local.
Saturday, November 27, is "Small Business Saturday". I've put together a list of some of our favorite independent retailers where you can find something out of the ordinary. I encourage you to explore theses shops! Please give these businesses some social media support too- follow them, & share with others to show your support. We appreciate efforts to help keep these businesses flourishing during this holiday season.
I've carefully curated a selection of some of my favorite shops, but this list by no means includes all of them! Many of these owners are personal friends who we have cross supported over the years, and some are new to town that we'd like to see thrive. There's something for everyone. Did I leave out one of your favorites? Drop me a line, and we'll do our best to highlight them too in a future post. Happy Shopping!
1. Super Simple: Warm minimalism. Furniture, lighting and accessories made to last. I want to furnish my entire house with their products- a refreshing modern feel, with a bit of a tailored. Joshua Tree vibe. (There's a gorgeous wooden sculptural floor lamp I have my eye on, that hopefully Santa will bring me this year!)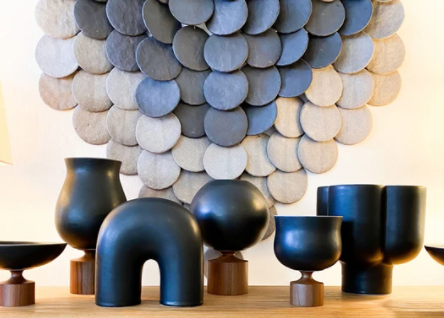 .
2. Windmill City Super #1: A local's favorite, shop for everying: bath + body, books + magazines, cards, drinkware, keychains + bottle openers, posters, stickers + decals, towels + blankets, + more! Started by owners of a print shop, they've branched into the retail sector, to show off their talented works.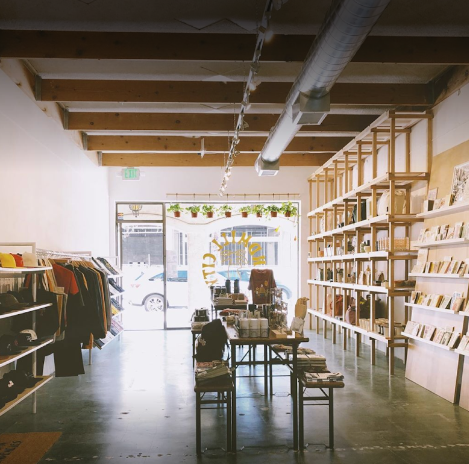 3. Thick As Thieves: Thick As Thieves was started by Jeremy Smick and Samantha Caltagirone, a husband and wife team who packed up everything they owned and moved from the Midwest to beautiful Palm Springs, California to open their first brick and mortar boutique store in early 2017. With a little budget and a lot of creativity, the duo created a highly curated shop of handmade goods, gifts, clothing, oddities and unique finds that blend industrial, primitive, modern and global styles. In December 2019, their store was named 1 of 50 Best Home Stores in America by House Beautiful Magazine. They've also been honored to be included in Goop's Travel Guide as Best Shops in Palm Springs, California, Good things come in small packages- I picked up a set of hand thrown mugs here recently, that I absolutely love.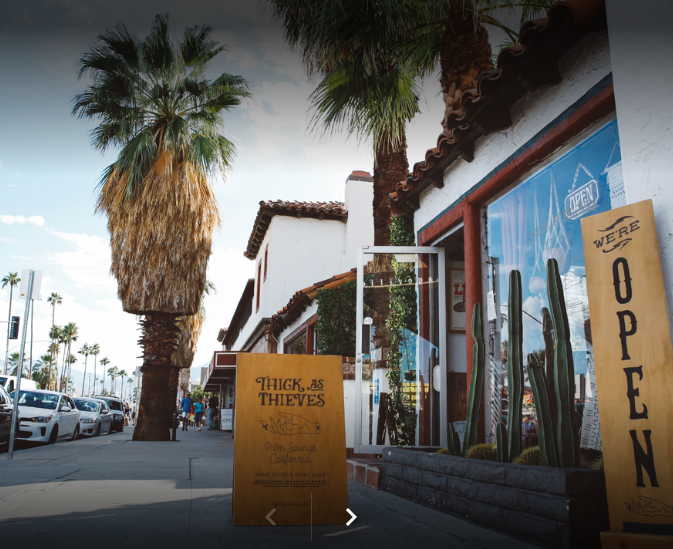 4. Mojave Flea Trading Post: A 10K sq ft department store of makers & merchants from Joshua Tree, Palm Springs, the Coachella Valley + beyond. Its like a permanent pop-up shop, each time you visit you'll discover something new, from textiles, graphics, flowers, ceramics, to even a bottle shop- where you can pick up your favorite beverage and barware accessories.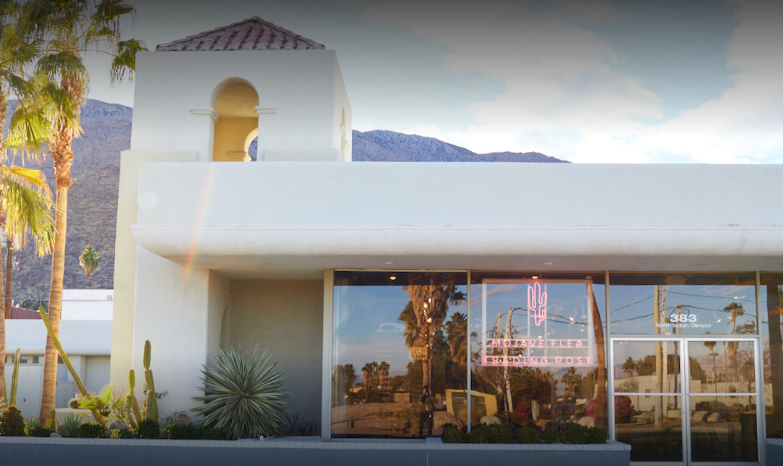 5. The Shops at 1345: A treasure trove of classic Palm Springs style, all under one Historic roof. I've purchased some of my favorite vintage artwork here- but there's also clothing, cool Moroccan rugs, cactus, pottery and other unique treasures you won't find anywhere else- all located in a cool mid-century modern building along Palm Canyon Drive.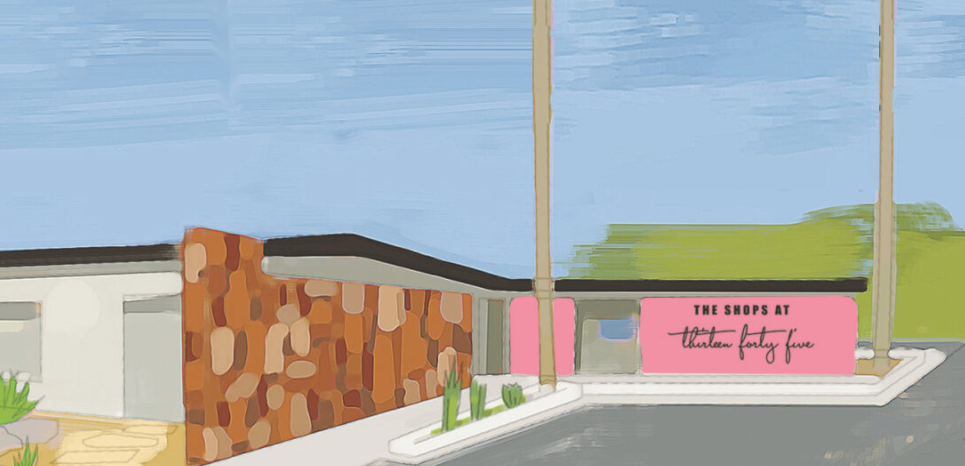 6. Dead Or Alive Bar + Shop: Low-key nook offering a changing selection of craft beer, wine & small snacks in a dimly lit space. Enjoy a glass of your favorite curated wine, on their patio while watching the sun go down! Great place to pick up a bottle to take to your next dinner party too. Christine, the owner, is one of the coolest people in Palm Springs too! A local native, she's a wealth of info not only on vino, but everything Palm Springs. Soon, they're be opening a raw bar too! We're hosting our Holiday party here this year and can't wait!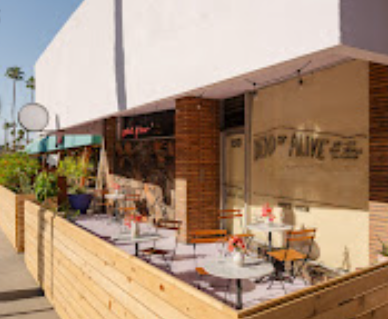 6. Hedge: Charles Pearson and Thomas Sharkey set up shop in Cathedral City's Perez Road Art & Design District 14 years ago. Initially, half their space housed Pearson's landscape design firm and the other half an assortment of vintage garden furniture and pots (thus, the name Hedge). As the district came into its own, their business flourished from an outdoor-focused insider's shop to a must-stop design destination filled with last-century furnishings and artwork fit for every living space. When I'm looking for that truly unique piece for my home or one I'm staging, this is where I go. I could easly spend my whole paycheck here.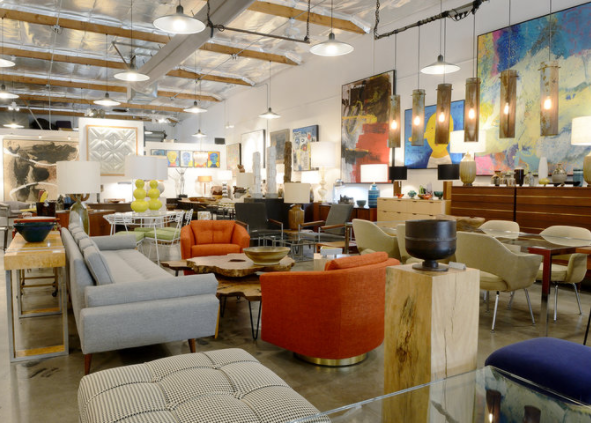 7. Wil Stiles: This locally run business offers a cheerful and energetic selection of men's & women's clothing with a Palm Springs, mid-modern flair. The go-to place for picking up some mod-wear for that special Palm Springs event! Owner Wil and Molly with set you up with the latest styles, so you'll look the part, strolling down Palm Canyon Blvd.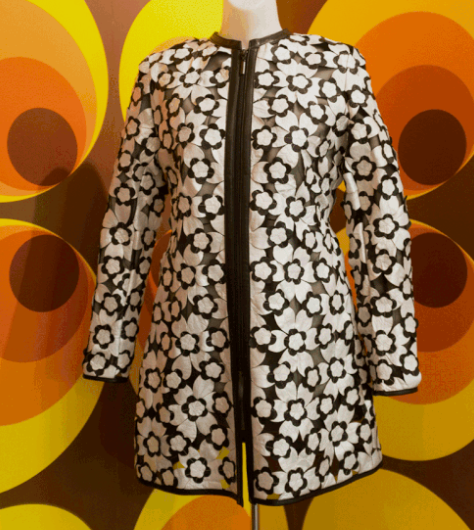 r.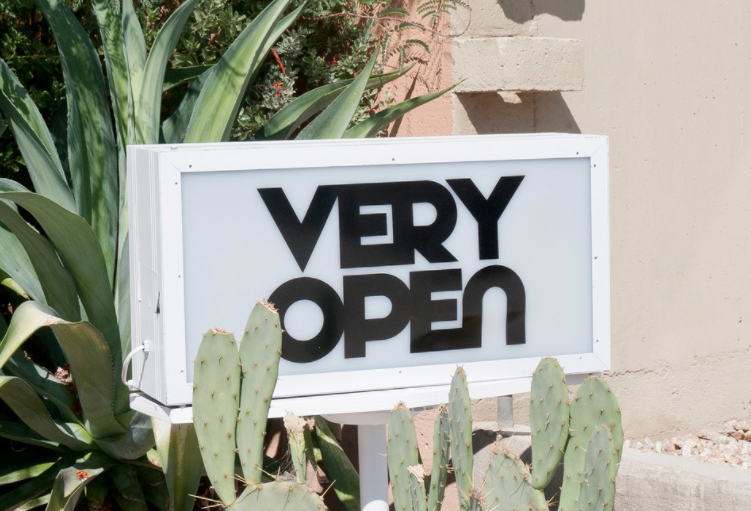 8. The Frippery: The Frippery represents the desert lifestyle; from poolside in Palm Springs to stargazing in Joshua Tree. Our collection of vintage clothing and accessories includes mod, resort, bohemian and a little rock n roll. Looking for that vintage kaftan? This is the place to go!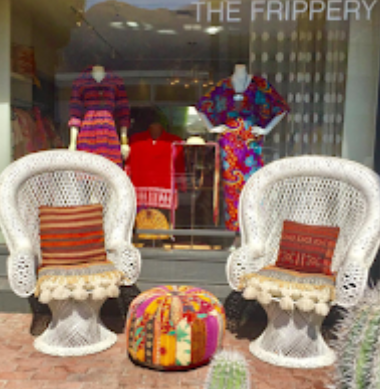 9. Big Bud Press: BIG BUD PRESS IS REDEFINING WHAT A FASHION BRAND LOOKS LIKE. And we're here for this truly unisex and size-inclusive line. Newly opened in south Palm Springs, you'll discover a unique selection of colorful unisex clothing and accessories, so appropriate in the desert! By celebrating different bodies and the way colors look on various skin tones, Big Bud Press is changing the definition of what it means to be a current fashion brand. From having several people of different shapes and sizes modeling each piece to sourcing their fabric ethically and manufacturing in local facilities, the company is revolutionizing the fashion experience and how consumers connect to their clothes. I bought a cap here recently, that I just love.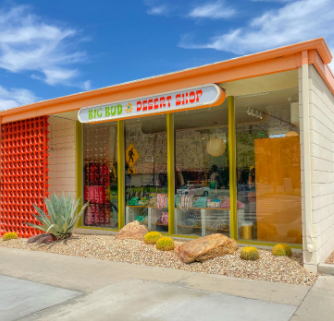 10. Pure Atlas: Modern Moroccan Accessories and Furnishings from Marrakech, Morocco located downtown Palm Springs. Everytime we visit this unique store, its like stepping into a different world. Textiles, ceramics, glassware, candles and so much more, including travel tips!