Safe Home Shopping during COVID-19
Corona Virus has impacts on the entire home buying process, from searching for homes and inspections, through the completion of escrow. Real Estate is designated as an "essential business" and we're operating 7 days a week at The Paul Kaplan Group in Palm Springs. However, the State of California's Association of Realtors has issued strict guidelines which are followed by our agents regarding conducting business. Our top priority is the health and safety of our agents and clients as well as our community.
For the Paul Kaplan Group, this isn't our first challenge we faced in the real estate biz over the past 20 years- we've worked through recessions, the foreclosure crisis, and we'll figure out how to make it work during this current situation as well!
While there are so many variables that can't be predicted or prepared for in this new state of existence, people's need for housing is a constant. If circumstances force you to find a new place, understanding the many changes to the process can help you manage how many surprises you run into along the way.
Should we just wait?
Times are uncertain and no one knows what will happen in the real estate world. So we understand those cautious of buying now. However, Americans are still looking for, buying, and moving to new places. For some, the pandemic interrupted a planned home buying search, while others who didn't expect to be in the market for a new home are now moving because they've lost a job, planning a retirement home earlier than originally thought, or need to care for a family member who lives elsewhere.
"In terms of home buying in general during this time, there are strong forces on both sides," says Shawn Low, head of operations at digital lender Better.com. "On one hand, we have lower mortgage rates and limited housing inventory. On the other hand, spikes in unemployment mean consumer sentiment will also likely go down during this time."
Lower mortgage rates triggered an application frenzy among would-be home buyers early in the crisis. The mortgage industry reported a 200% increase in applications since March 1. With the volatility of the stock market, many have made real estate a core part of their investment strategy. So what that tells us is that no matter how volatile the times, people were still optimistic about the long term.
Locally, one of the effects of the Corona Virus is that people are anxious to buy a new home in the Palm Springs area. Additionally many buyers have more free time to research the possibility of owning a home in the desert. For those that are still looking for a retirement home, investment, a second home or relocating full time, we're here to help.

For those Clients ready to buy, here is how we are proceeding with successful real estate transactions.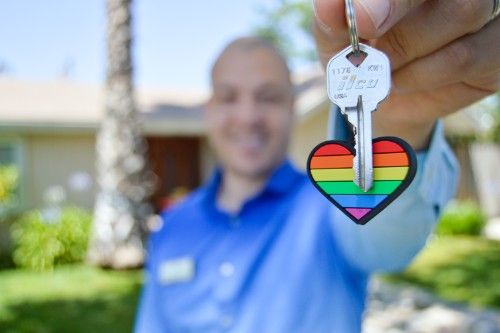 Virtual Consultations
The initial client consultation is key for your agent's initial information gathering to determine what your needs are and what's on your wish list. This is how we know where to start our search to find the right property match. We offer video conferencing with our clients to allow us to meet face to face and discuss your real estate needs. Regardless of what system you are already using, we'll work with it. Otherwise, we're set up to use Zoom conferencing.
Safety First Property Showings
The Corona Virus has restricted the way we show properties. Additionally, Open Houses are currently not allowed in California. Thus, the searching these days typically involve Virtual Tours, allowing you to view properties on line. Virtual Tours are becoming the norm for most property listings and provide a more thorough review of properties in addition to photos. This means you can visit more homes in less time, from the comfort and safety of your own home! In some instances, our agents may be able to do a virtual walk through with you via Face Time. We can provide insight and perspective as we view these homes, virtually, together.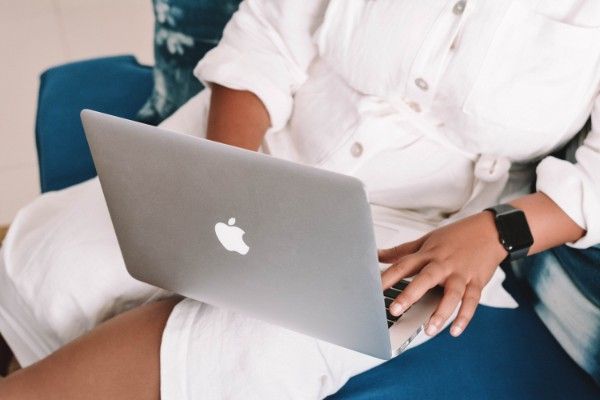 In-Person Showings
All in-person property showings by our team, follow the Guidelines for Real Estate Best Practices During COVID-19 provided by the California Association of Realtors in cooperation with the Center of Disease Control.
We use state mandated legal forms and disclosures prior to showings. Face masks are not provided but required for all showings.
This is not the climate for looky-loos, and thus per safety guidelines, properties are only shown to serious buyers that are ready to purchase. In-person, non-virtual showings are limited to "serious" potential buyers: those who have provided verification of funds and lender prequalification letters to show they are able to purchase the property that is the subject of the showing.
Agents conducting the showing will meet clients at the property and not drive the client to the property, so as to minimize risk. Information relevant for the showing will be provided electronically, in advance to the clients.
We ask sellers to turn the lights on and leave interior doors, drapes and blinds open. If the property is vacant, we ensure these tasks are taken care of prior to the showing. We ask clients to refrain from touching any surface during a showing. Per the CDC guidelines, agents will maintain a safe distance from anyone in the property by staying a minimum of six feet apart. Everyone will be required to wear a mask or face covering. If the size of the residential unit makes it difficult to maintain the six-foot distance for all parties attending the showing, individuals may need to wait outside and come in the property one at a time, at all times maintaining proper social distance.
For HOAs, agents will ask the seller to obtain a copy of any new rules that may govern showings of common areas or entry to the property.
Our agents will bring their own sanitizers, and gloves, however we ask that clients bring their own face coverings.
Discussions after the showing with clients will be conducted through electronic means such as email, telephone, Zoom or FaceTime, rather than in person, as maintaining a conversation while adhering to the social distance guidelines is difficult.
We'll help you understand how to keep your risk at an absolute minimum during the showing.

Corona Virus Impact on Pricing

It may be too soon to determine how Covid 19 has affected pricing. Although we've seen cancellations of existing transactions, they haven't been significantly greater than prior to the outbreak. In general, in the Palm Springs, area, we are not seeing a marketwide major softening on price. However, we are seeing some isolated instances of "great deals." Since the shelter-in-place order was first initiated in Palm Springs, we've seen more of a shift from a seller's market to a buyer's market. Some motivated sellers have adjusted their price expectations, providing potential deals for buyers. Our agents will help you understand what a "deal" looks like and help you set realistic expectations. For example, it is not practical to think that a seller would typically consider an offer at 50% below the asking price

What happens after you're under contract?
Negotiating the purchase terms and price will all be done virtually and electronically between all parties. Getting the home under contract is the first big step of the entire process.
You still have the ability to thoroughly inspect the home prior to the close of escrow. We have access to experienced and trustworthy inspectors and tradespeople available to help that abide by current safety guidelines. You don't have to physically attend the inspection. Home inspectors typically document inspections with photos and videos, compiling thorough inspection reports for you to review. If repairs are required and agreed to by the seller, you can also arrange to have your inspector do the final verification inspection so you don't have to be there in person.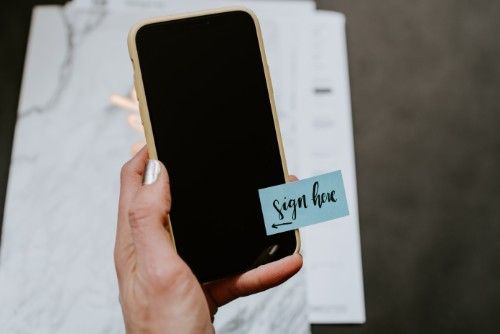 Expect to embrace digital technology. Most document signatures can be handled digitally. We'll ensure all required documents and disclosures are completed and forwarded to you electronically for review.
In a few instances a physical meeting is legally required, like with a notary, who knows how to do that in a safe manner.
One thing to note- realize that you may need to be flexible about the move itself more than the transaction. The simple conveniences you used to order with a few taps on an app now may be unavailable or very backed up. Cleaners, painters, donation pickup services, and movers have all changed their policies or paused services. The Paul Kaplan Group has a list of tradesmen and service providers that we can provide for you, however we can't guarantee their availability.
Additionally, due to our changing times, closing dates may be delayed due to unforeseen circumstances related to Covid 19. Patience and flexibility are key attributes to have during these times.
Ready to move forward? Whether you need a sounding board or advice on how the market is adapting in real-time, or are ready to start your search, we're here to listen to any and all of your concerns, and help you with all your real estate needs.
Ready to find your desert dream home?
Let us help you make it happen during this challenging time.
Schedule a call