Palm Springs has historically been an awesome place to retire for numerous reasons. Although coined by Johnny Carson as "God's Waiting Room," it no longer fits that description. Palm Springs is a resort-style community that you can find in the desert of Southern California. It's about 107 miles east of Los Angeles, and then 120 miles northeast of San Diego. Its located in the Coachella Valley which includes other cities: Rancho Mirage, Cathedral City, Desert Hot Springs, Indio, La Quinta, Indian Wells and Thousand Palms.
Palm Springs itself, is no doubt one of the most beautiful cities on the west coast. Situated on Coachella Valley's western edge, Palm Springs sees over 350 days of sunshine each year! There's very little rain and, for most of the year, the weather is simply spectacular. It provides a small-town feeling because about 50,000 people live in the area. It also provides a second home for many households because the population triples during the winter months.
Palm Springs Retirement communities are some of the best on the USA, with numerous options available. It is a place where golfing, swimming, tennis, picklball, biking, hiking, and other outdoor activities are popular because the weather is warm, and the sun loves to shine year round. In short, Palm Springs is gorgeous and an incredible place to live.
1. Pros and Cons of Retiring in Palm Springs.
If you're thinking about making the move to southern California, then these are the pros and cons of living in Palm Springs to review. Is Palm Springs a good place to retire? See below and you be the judge!
PROS:
Cost: It's a well known fact that living anywhere in California is going to be more expensive than it would be in most other parts of the country. Palm Springs will give you a cost of living that's about 10% less than what the median cost is throughout the state. However keep in mind utility costs will rise significantly in the summer months, cooling your home.
Diversity: The city has a reputation for being friendly toward the LGBTQIA+ community, but Palm Springs doesn't discriminate. You will find people from many different ethnic, economic and spiritual backgrounds living here. Palm Springs has one of the highest populations of LGBTQA+ and same gender couples per capita rate in the country.
Outdoor Activities: You won't find a lot of people going outside during the hottest days of summer, but mild days outside make it the perfect place for outdoor activities. You will find golf, tennis, pickleball, fitness studios, and walking are popular activities in Palm Springs. Most of the neighborhoods here are lovely to explore. Even in the summer, many people come out during the evening after the sun sets to enjoy each other's company and being outside.
Volunteer: Palm Springs is a very philantropic community. There are countless events and organizations where you might want to volunteer your services to stay busy. Some of the most popular venues where you can volunteer your services include the Palm Springs Animal Shelter, The Palm Springs Film Festivals, Modernism Week, Meals on Wheels, The Historic Society, hospitals and various other medical support facilities.
Relaxed Atmosphere: For most of the year, the low humidity levels make the hot temperatures tolerable for most people. The dryness can get to be uncomfortable if you're not taking care of yourself, so make sure to plan for it: pack lotion and sunblock for the times when you venture out, as well as always have access to water. Because the weather stays so consistently warm, there isn't much formality in the way that people dress. You'll find that even formal industries, such as banking, tend to allow more of a casual vibe.
Things to do: It will take a long time to run out of options for things to do when you live in Palm Springs. You can visit the Desert Art Museum, voted one of the best small museums in the country. You can visit the Living Desert Zoo and Gardens to see native species plus feed the giraffes! or visit the Air Musum that's filled with combat aircraft from WWII plus memorabilia. Enjoy world-class shopping at unique shops in Downtown Palm Springs; attend the weekly Village Fest, or the Vintage Market held once a month during the main season. You'll have access to golf courses, casinos, hiking, horseback riding, rock climbing, pickleball and tennis too. Or you may just want to lounge around a pool and relax too. When days get hot, take the tram to the top of the San Jacinto Mountains to cool off- rising over 10,000 feet above the valley floor.
Healthcare: Palm Springs has some of the best medical facilities available. Many hospitals in the Coachella Valley receive top marks for the care they provide. US News and World Reports ranked Desert Regional Hospital in Palm Springs as the best of its type. Desert AIDS Project provides comprehensive high quality primary care for those living with HIV. Additionally there are numerous facilities for rehabilitation as well as assisted living avaialble in Palm Springs and surrounding communities.
Location: Palm Springs is far enough away from Los Angeles that you can get away from the traffic, but you will still be close enough to take a trip to the city if you want. Need to see the ocean? You can also visit San Diego or Orange county typically in two hours. Need to see snow? Idyllwild is only 45 minutes away and other mountain skiing resort areas are approximately two hours away.
Culural Events:

It always seems like there is something to do when you move to and Retire in Palm Springs. Modernism Week is an 11-day event held in February with a smaller event in the fall, that takes a look at architecture and the history of the city. There's a parade of lights, a sponsored Veteran's Day parade, and the Caballeros have performed concerts since 1999 throughout the concert season. The Palm Springs International Film Festival and "Short Fest," which features short films, are red-carpet affairs that can also be a lot of fun. There are many public art projects and installations for you to enjoy during a walking tour of the city. Several parks have items on display as well including the giant Marilyn statue located in downtown Palm Springs in front of the Desert Art Museum. There are also numerous events where you can enjoy live entertaining, as well as the Palm Springs Cultural Center for independent movies.
CONS:
Transportation: You'll need to have a car to get around Palm Springs. Without a car, your options for public transportation are the bus, a taxi, or an Uber/Lyft.
Economic Diversity: The primary driver of the economy in Palm Springs is tourism. The resort-style atmosphere allows for plenty of employment opportunities in the area of hospitality. There aren't many positions available in manufacturing or technology, although some of that is due to the size of the community. Unless you're an entrepreneur or have employment lined up already, you might find it to be a bit challenging to find a high paying job here.
The Temperature: The average high and low temperatures are very reasonable in Palm Springs until you reach the month of June. Then the average high will probably not drop below 100°F until October. There are extreme heat events that can happen in this desert city during these months that you must prepare yourself to face when living here. The record high temperature is 123°F, set in July and August. The record high for June is 122°F, while it is 121°F in September. We recommend traveling away from the desert during the hottest months of the year.
Cost of Living: You'll find that the cost of services in almost every other area is a lot higher. According to the cost of living index, Palm Springs ranks at 131.3 on a scale of 100. Although that is better than some of the other cities in California, it's much higher than the national average. The median single family home price in Palm Springs proper is over $800,000, and transportation costs push it upwards as well. The one highlight in the cost of living index is healthcare expenses. Palm Springs ranks at 87.8, while the average in California is 92.4.
I'm melting! Many families enjoy the outdoors when living in Palm Springs. The cooler evenings are a welcome sight after a long day in the heat. Unless you have a protected area for your furniture, you'll discover that the longevity of your investments is cut in half. The intensity of the sun can turn something rated to last for 20 years into a product that barely reaches a decade. You're going to be replacing ground lights, flower boxes, and patio cushions more than you can ever remember. You may also want to have a place to park your car indoors too during the Palm Springs summer months, to avoid it from becoming an oven.



2. Best Retirement Communities in Palm Springs.
Palm Springs is a magnet for retirees, there are a number of Retirement Communities in and around Palm Springs. There are over 30 active retirement communities in and around Palm Springs. Here's a list of the number of communities in each of the area cities:
Bermuda Dunes (1)
Indian Wells (2)
Desert Hot Springs (1)
Yucca Valley (1)
La Quinta (7)
Palm Springs (2)
Rancho Mirage (2)
Indio (7)
Cathedral City (1)
Palm Desert (9)
Not all of the following communities in the Palm Springs area are restricted to 55 Plus residents, but tend to be popular with active seniors. The following list of retirement communities is from
55Places.com
: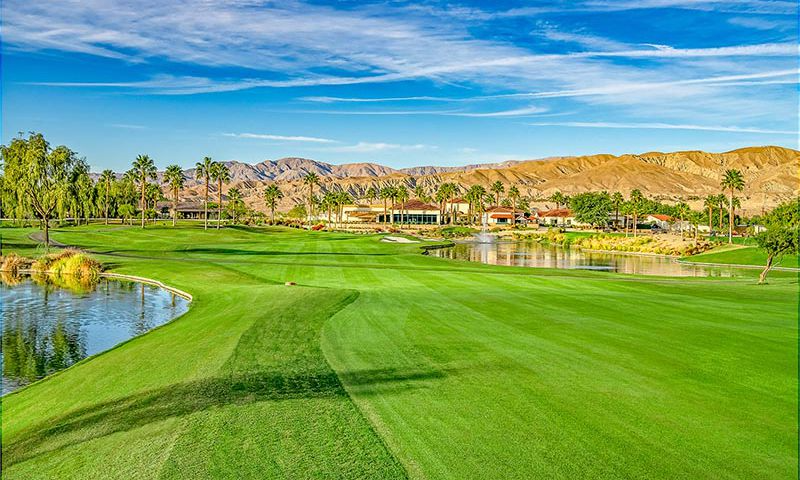 Mid $400s - High $1Ms
3,400 Homes
55+ Age Restriction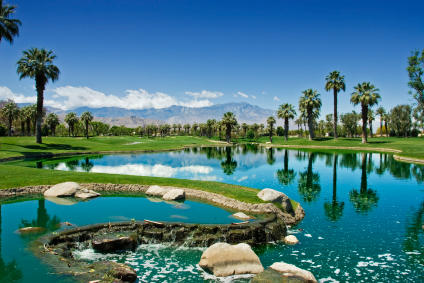 3. Palm Springs Over 55 affordable living.
Many of us are on a more restricted budget when retiring. There are numerous 55 Plus options available that are more affordable. They include many of the manufactured home communities in and around Palm Springs. They often include golf, clubhouses, gyms, and other ammenities commonly found in some of the bigger retirement communities in the area. The following are links to a few of the more popular communities.
Palm Desert Greens, Palm Desert
Suncrest Country Club, Palm Desert
Palm Canyon Mobile Club, Palm Springs
Vista Montana, Desert Hot Springs

4. Is it expensive to retire in Palm Springs?
Palm Springs, California might make for a picturesque place to retire, and many Reitrement Commmunities, but the average home will cost more than half a million dollars, making it slightly out of the budget for some retirees. However, there are plenty of other lower priced options, including condominimums and manufactured homes. Many of these homes are located in 55 Plus Communities with numerous amenities too. Housing costs can be relatively affordable in comparison to other major California metroplitan areas. According to Payscale.com, Palm Springs's housing expenses are 44% higher than the national average and the utility prices are 6% higher than the national average. Transportation expenses like bus fares and gas prices are 13% higher than the national average. Palm Springs has grocery prices that are 17% higher than the national average.
There's no way to sugarcoat the fact that living in Palm Springs is expensive. Not as expensive as sister cities Los Angeles or San Diego, but still costly. With an index of 131/100, you'll pay 30% more to live in San Diego than the average American city. One of the biggest reasons for this higher cost is housing, which is the most significant expense here by far. The lowest expense? That would be healthcare which is surprisingly the only index lower than 100 in Palm Springs. Take a look at the chart below to see how the cost of living in Palm Springs stacks up to the national average. (Provided by www.castorage.com)
Cost Index Compared to the US National Average
Housing Costs

80% more expensive

Utility Costs

14% more expensive

Miscellaneous Exp.

5% more expensive

Transportation Exp.

30% more expensive

Grocery Expenses

1% less expensive

Healthcare Costs

12% less expensive

Overall Costs

31% more expensive
There's no denying that Palm Springs is one of America's more expensive places to live. The cost of living in Palm Springs, CA is high! The main reason for this is the cost of housing, but transportation and utility costs don't help the matter. Still, Palm Springs is decidedly gorgeous with fantastic scenery, excellent weather, and a wide variety of amenities.
In short, if you can afford it, Palm Springs is an amazing place to live, work and as well as the ideal place to enjoy your retirement.
Looking to retire in Palm Springs?
Our seasoned agents would love to help you find your desert retirement dream home.
Schedule a call