Palm Springs' Thriving LGBTQ+ Community
Title: Embracing the Rainbow: Palm Springs' Thriving LGBTQ+ Community
Nestled against the stunning backdrop of the California desert, Palm Springs has blossomed into a welcoming haven for the LGBTQ+ community. With its warm climate and even warmer hearts, this desert paradise has become a vibrant hub for support, camaraderie, and celebration.
### Joining Hands: A Flourishing Community
Palm Springs boasts a myriad of LGBTQ+ support groups and organizations that offer a sense of belonging and purpose. Whether you're a resident or just passing through, there's a place for you in this diverse and accepting community. Here are some of the many groups you can join:
**1. Rainbow Circle Club:** This dynamic club provides a social haven for LGBTQ+ individuals and allies, hosting a range of events throughout the year. It's the perfect place to make new friends and strengthen existing bonds.
**2. Volunteer Opportunities:** The Palm Springs LGBTQ+ community thrives on the spirit of giving back. Various organizations offer volunteer opportunities, allowing you to make a positive impact while connecting with like-minded individuals.
**3. Pride Festival Extravaganza:** Mark your calendars for November! Palm Springs Pride Festival is a dazzling celebration of love, acceptance, and equality. With colorful parades, live music, and vibrant street parties, it's a must-visit event for everyone, regardless of your identity.
**4. Homeowners Associations:** Many homeowners associations in Palm Springs have established LGBTQ+ social groups within their communities. These offer a chance to connect with neighbors who share your values and interests.
**5. LGBTQ+ Retirement Housing:** Palm Springs goes above and beyond in catering to the LGBTQ+ senior community. It boasts two retirement housing communities tailored to the needs and preferences of LGBTQ+ individuals, providing a safe and inclusive environment.
### A Place of Acceptance and Love
What sets Palm Springs apart is its unwavering commitment to acceptance. The city's culture is built on the principles of diversity, respect, and love, making it an ideal home for the LGBTQ+ community. Discrimination is not welcome here, and the warm embrace of Palm Springs extends to everyone.
In Palm Springs, it's not about tolerance; it's about celebration. The LGBTQ+ community thrives, not just surviving but thriving, in a city that honors individuality and fosters unity.
### Come and Join the Rainbow
Whether you're seeking support, looking to volunteer, or simply want to bask in the inclusive atmosphere, Palm Springs welcomes you with open arms. The LGBTQ+ community here is more than just a community; it's a family. So, pack your bags, bring your pride, and experience the warmth and acceptance of Palm Springs for yourself. It's a place where the rainbow truly shines brightest! 🌈✨
Looking to move to Palm Springs? The Paul Kaplan Group is a gay owned and operated real estate group, supporting the community for over 20 years. Reach out to them at 760-459-1396 or www.PaulKaplanGroup.com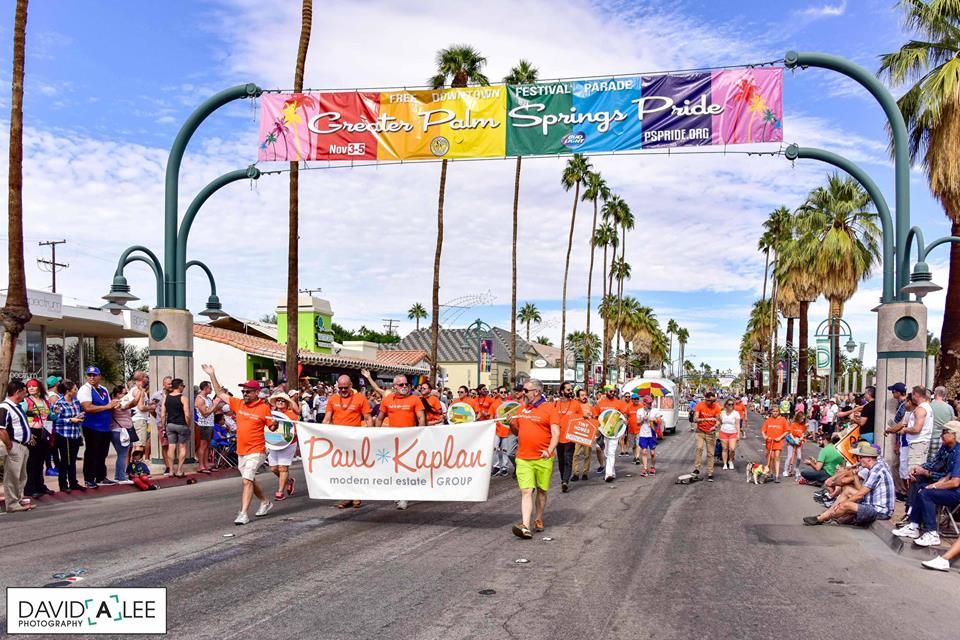 .
Selling Your Home?
Get your home's value - our custom reports include accurate and up to date information.
Get Home Value