Owning a 2nd home in Palm Springs
Palm Springs Second Homes- Owning a vacation home, the advantages and disadvantages.
Palm Springs is a haven for second home ownership. Our international reputation and warm winter climate, amazing architecture and cultural scene, attracts homeowners from around the globe, as any of our Paul Kaplan Group agents. According to Money Magazine, it may be the time to purchase if you're considering a second or vacation home.
It's impossible to tell, but Stan Humphries, chief economist at Zillow, says, "It's a fool's errand to try to time the perfect time to buy for both economists – and buyers and sellers. If you find a house that you love and want to be in for a long period of time, now is potentially a good time to wade into the [Palm Springs] market." We've summarized a post from Money Crasher's blog, Buying a Second Vacation Home – Pros & Cons, Things to Consider, By Michael Lewis as hosted in: Travel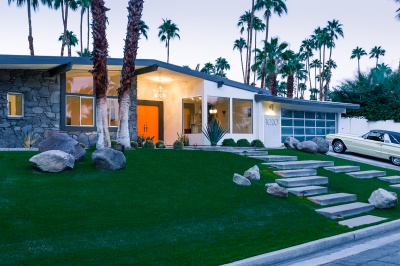 Advantages of Owning a Second Home
There are homes available throughout the Coachella Valley and Palm Springs to meet a wide range of budgets. The same benefits of home ownership apply to the owner of a condominium in Palm Desert, or a Mid-Century pool home in Palm Springs.
1. Long-Term Profits
While all assets fluctuate in value in the short term, vacation properties are more likely to retain their value and appreciate simply because they are located in popular areas with a geographically limited supply. There are only so many warm climate areas that are attractive to international buyers, like the Palm Springs Valley. Its attractive to those located within Southern California commuting range, as well as travelers from all over the world.
But real estate, like stocks, bonds and other investments, has always fluctuated in value and will likely continue to do so in the future. Therefore, be aware that there is no guarantee that a second home will sell for a higher price in the future.
2. Tax Deductions
Many people who own second homes prefer to keep them unoccupied when not being used for personal enjoyment. If you allow and charge rent for occupancy for no more than two weeks per year, the interest on the mortgage and the property taxes are fully deductible from your gross income, per tax accountants. In other words, for tax purposes, you can treat this mortgage the same way you would the mortgage on your primary residence, however consult with your tax consultants for details.
3. Rental Income
If you decide to rent your home, but personally use the property as well, you'll need to determine whether you're eligible to deduct operating expenses. To determine this, add up the days you rented the property. If you occupied the property fewer than 10% of the days you rented it or for less than two weeks – whichever is greater – you can deduct all of the operating expenses of the home including interest, utilities, cleaning fees, lawn maintenance, and management fees. If you need help determining what you're eligible to deduct, contact your tax professional and review IRS Publication 527 on vacation rentals.
Rental fees vary according to seasons and the popularity of the property. For most resorts, peak season weekly rental fees are usually equal to or greater than the property's monthly mortgage payment. The peak season in Palm Springs is November to March, but often the shoulder months are popular as well. Homes will rent during off seasons too, at a lower rate typically. [PLEASE CHECK WITH THE CITY OF PALM SPRINGS, HOA & ANY OTHER RESOURCES TO DETERMINE THE CURRENT REGULATIONS REGARDING RENTING OUT YOUR HOME. NOT ALL HOMES IN PALM SPRINGS CAN LEGALLY BE VACATION RENTALS]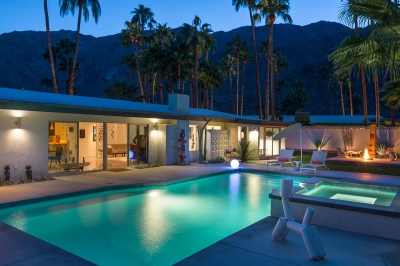 4. Familiarity
Returning to the same place time and after time can be comforting as you become familiar and comfortable with the location. It allows you the freedom to be yourself and the opportunity to expand long-term friendships with residents – you can become part of the social fabric.
5. Convenience
The ability to conveniently store items that are used exclusively at the second home simplifies travel and packing. It may allow you to easily make unscheduled trips for a weekend without the hassle of packing and stocking the house before you go.
6. Retirement Head Start
Though we may love the places where we work and live, every place has its drawbacks.A common goal of retirement is to have a place of retreat for the times of the year we dislike the most at our main residence. Locating and buying a second home prior to retirement enables you to experience the benefits of a refuge before actual retirement, a time to correct and amend your plans if the reality is different than the dream.
7. Location for Gatherings
Places stir memories of people, relationships, and good times. The intangible benefit of owning and passing property from generation to generation – especially a home that has been and will continue to be the site of many happy gatherings – is incalculable.
8. Access to Other Vacation Homes
Many second homes are located in areas that people like to visit – resorts, golf courses, mountains, seashores – and their attraction is universal. As a result, owners in one location often arrange to trade time in their house for time in a home located in another region. This is referred to as a "home exchange." Swap your desert house for a month with someone that has a villa in Italy! Or rent it using AirBNB and travel where you like while your second home is being enjoyed by others and earning some income.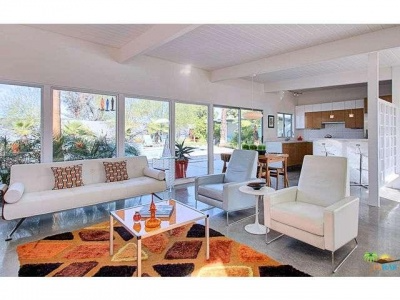 Disadvantages of Owning a Second Home
Owning a second home, however, is not always for everyone.
1. Initial Purchase Costs
Most people have higher expectations for a property that they intend to own, rather than to rent. These expectations can translate into high prices.
In popular areas where space is limited like the desert communities, the house may be priced higher than the cost of your primary home. In addition, new homeowners typically incur the costs of furnishing the new purchase with everything from furniture to linen and dishes, costs that can easily exceed 25% to 33% of the purchase price. (However, often Palm Springs properties are sold "Turn-key" furnished, which can save a lot of time and expense associated with furnishing a second home).
2. High-Cost Mortgages
In the recent past, lenders have been burned severely in the residential real estate market, and therefore may be reluctant to lend on a new purchase. The percentage of down payment and the interest rate on any mortgage is likely to be higher for a vacation property. Depending upon the location, condition, and market value of the property (as well as your own financial status and credit history), a typical 15- to 30-year mortgage for a non-owner-occupied property may require a 20% down payment of the sale price (the higher the down payment, the easier to find a willing lender). For foreign nationals, lenders typically require higher downpayments.
3. Home Maintenance
As the homeowner or a member of a homeowner group, you are responsible for all home maintenance. When a pipe breaks or the roof leaks, you are the one who must pay for the cost of repair. You may also be the one who identifies the problem, arranges for the plumber or electrician, and meets them on location. In some instances, you may spend your entire visit working on the property, which is surely not what you expected when you dreamed of ownership. However, many second home owners hire local "concierge" services, which usually consist of a local person that is available to help with repairs, meeting contractors, etc., while the owner is out of town.
4. Travel Time
In all likelihood, a second home will be located hours from your primary residence, requiring either long auto trips or airline flights. The opportunity to use the house for short, weekend trips depends entirely upon the distance you have to travel. If you live on the other side of the country, plan on visiting your Palm Springs home less frequently, but staying for longer periods of time.
5. Inflexibility
If you are paying a significant amount of money each month for a second home, you may feel that you need to constantly and exclusively visit the property to justify your investment. As a consequence, you should be sure that you will enjoy your visits 5 or 10 years in the future as much as you enjoy visiting the location today. Houses are not liquid investments – if you decide to sell, it may take several months or even years to get the price you want.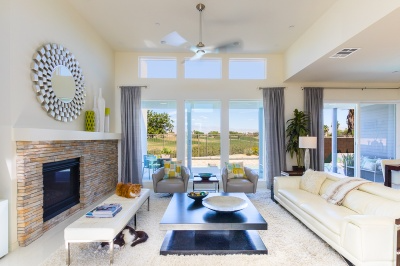 Steps to Purchase a Vacation Home
The purchase of a home, whether a primary residence or a vacation spot, can be a complicated process and a significant financial commitment. However, by following the proper steps, you can make the experience as painless as possible.
1. Determine Your Ideal Location
The Palm Springs area has a wide range of properties to fit a variety of budgets. The greater the area you're willing to consider, the more likely you are to find a property that fits your own budget. Do you, for example, have to live in a gated community or walking distance to downtown Palm Springs , or would you be willing to drive a few minutes and save some money?
2. Establish a Price Range
Owning a second home should be pleasurable, not the source of constant financial strain. For purposes of a price range, assume that your down payment, closing costs, and furnishing could be about 33% of the purchase price. In other words, if you have $100,000 in cash, your beginning price range should be between $250,000 and $350,000.
4. Engage a Local Realtor
The assistance of a local real estate agent is invaluable during your search for the vacation home of your dreams. A good agent can guide you through the purchase process, help you find mortgage financing, and able to refer you to companies to manage the property when you're away. At the Paul Kaplan Group, we're local experts in Palm Springs; our Realtors may help you get a better deal and suggest the areas that best feet your second home desires, for maximum enjoyment.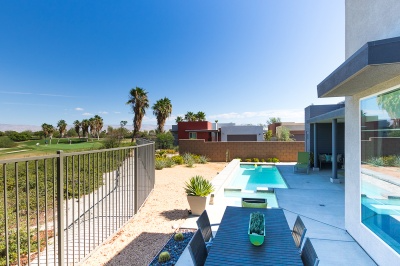 Final Word
If you're considering a second home purchase in Palm Springs, contact one of our Real Estate Experts at The Paul Kaplan Group at 760-459-1396, or email Paul direct at [email protected].
Whether you're ready to come out this weekend and buy a home, or just kicking the tires to see if this is the right investment for you and your family, we are happy to provide more information and insight on the process. See if Palm Springs home ownership is right for your future!
Selling Your Home?
Get your home's value - our custom reports include accurate and up to date information.
Get Home Value