Modernism Week Dining: Melvyns
If you're visiting Palm Springs during Modernism Week, you'll need to eat between home tours, lectures, mid mod parties and shopping! The Paul Kaplan Group is highlighting some of our favorite eating venues for you, so you'll enjoy your Palm Springs stay even more!
Melvyn's restaurant at the Ingleside Inn in Palm Springs is a classic Palm Springs dining experience.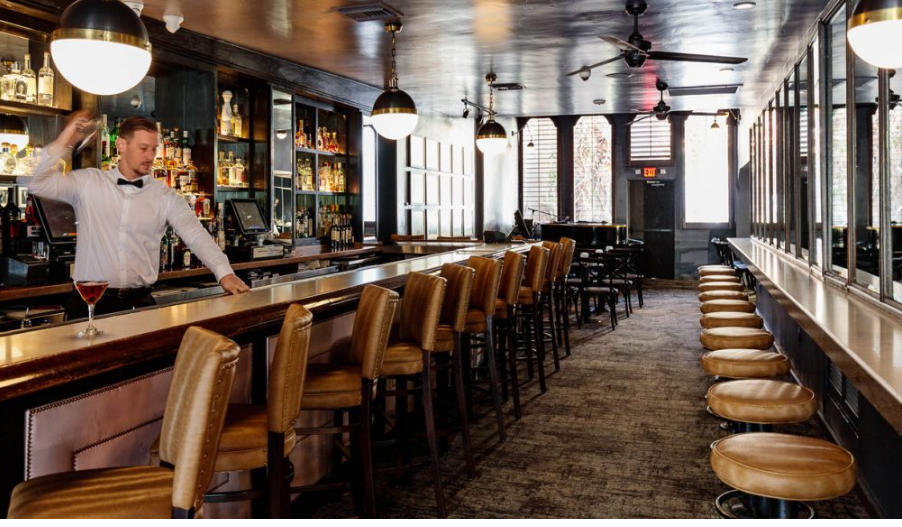 The Ingleside Inn in Palm Springs has been around since the 1920s and was once owned by Hollywood legends such as Frank Sinatra, Bob Hope, and Kirk Douglas. In the 1970s, Melvyn Haber opened his restaurant, Melvyn's, at the Inn. Melvyn's quickly became a popular spot for the stars of the day, who flocked to the restaurant for its delicious food and lively atmosphere.
Melvyn's was known for its traditional French cuisine, served in a sophisticated atmosphere. The restaurant was also known for its live music, as Melvyn was a talented pianist and enjoyed playing every night. The restaurant was a big hit with celebrities, who flocked to watch Melvyn play and enjoy the delicious food. Melvyn's was also a popular spot for the Rat Pack, who often hung out at the restaurant after their shows.
"For a swell dinner reminiscent of the Rat Pack era, consider Melvyn's Restaurant & The Casablanca Lounge, a favorite of Frank Sinatra and other visiting stars. Depending on when you dine, you may be able to hear live music while dining on traditional upscale fare, such as beef Wellington. And you might see some contemporary celebrities, too." FORBES
Melvyn's was a Palm Springs institution for almost 30 years, until Melvyn sold the restaurant in 2001. The restaurant is still open and continues to be a popular spot for locals and tourists alike. The restaurant has been a favorite for locals and tourists for more than 50 years. Located in the heart of downtown Palm Springs, Melvyn's offers a classic American steakhouse menu, with prime cuts of beef, fresh seafood and a selection of seasonal California-style dishes.
Menu Highlights:
* Oysters on the half shell
The restaurant also features a full bar and an extensive wine list. The atmosphere is classic and elegant, with live music and a fireplace in the main dining room. The unabashed swagger of Melvyn's is more understated than when women arrived in stilettos and Halston dress back in the '70s. But they still dress for elegance. Join them on the patio for classic cocktails and dinner, with their menu that takes a locally inspired approach to classic dining.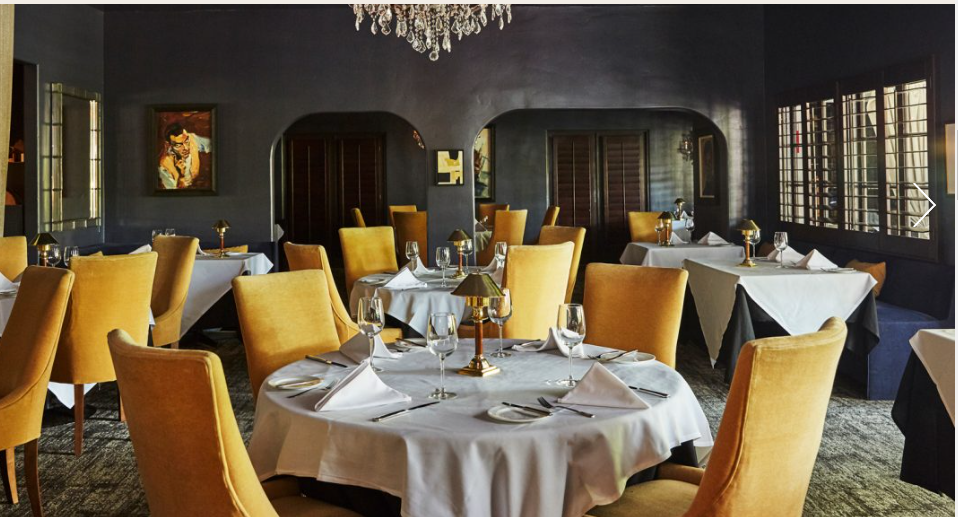 .
Modernisn Week draws thousands of people to town- so make your reservations early!
Hours:
Lunch (served in the bar/lounge); Mon & Tues: 11am – 3pm; Weds – Sun: 11am – 5pm
Dinner; Wed – Sun: 5pm – 10pm
Weekend Brunch; Sat & Sun: 11am – 2pm
Bar/Lounge; Mon & Tues: 11am – 3pm; Weds – Sun: 11am – 10pm
Music; Weds – Sun; 6pm – 10pm
Ingleside Inn
200 W Ramon Rd
Palm Springs, CA 92264
(760) 325 2323
[email protected]
Melvyn's Restaurant & Bar | Ingleside Inn Palm Springs
If you're enjoying your time in Palm Springs, imagine what it would be like to live here! If you're interested in exploring buying a home here in Palm Springs, please reach out to us. We'd love to chat with you about it. 760-459-1396 [email protected] www.PaulKaplanHomes.com

Would you like to use the equity in your home to buy a new home?
Get your home's value - our custom reports include accurate and up to date information.
Get Home Value