Paul Trousdale in Palm Springs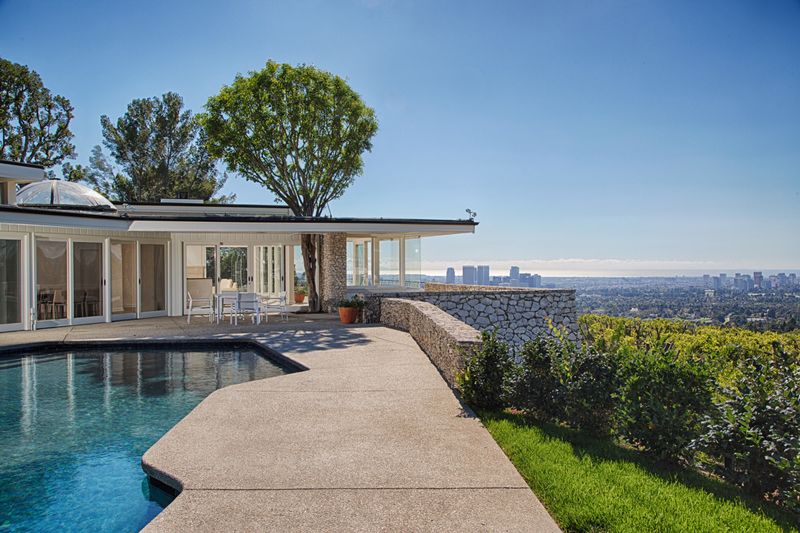 Trousdale Estates home in Beverly Hills
Paul W. Trousdale was a prolific real estate developer who built more than 25,000 homes in Southern California before his death in 1990 at the age of 75. While best known for the homes he built in the Los Angeles area, Trousdale was also responsible for many projects in Palm Springs and owned homes in the area.
Trousdale was born in Tennessee and grew up moving between the homes of relatives in Tennessee, New York and Los Angeles. He graduated from high school in Los Angeles and attended one year at the University of Southern California before starting to work in sales – cars, clothes, auto parts, even gum, before deciding he wanted to go bigger by selling homes instead. He founded Trousdale Construction Company in 1946 and began building tract homes and planned communities throughout Southern California.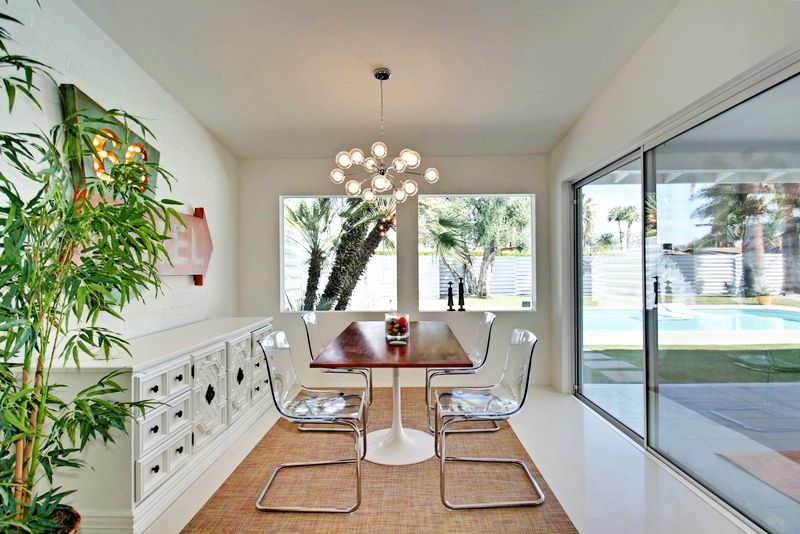 Tahquitz River Estates home in Palm Springs
Not long after starting his company, Trousdale began building homes in the south Palm Springs neighborhood of Tahquitz River Estates (formerly Palos Verde Estates). A architect named Allen Siple was Trousdale's go-to for the Tahquitz River Estates homes, and Siple also built Trousdale a private residence of his own in Palm Springs.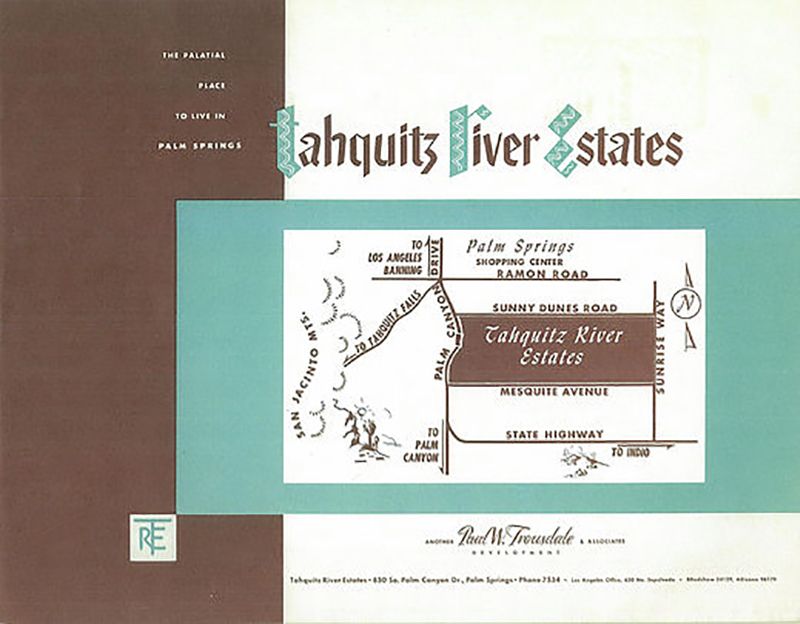 In 1954, Trousdale purchased the 410-acre Doheny Estate east of Greystone Mansion in the hills above Beverly Hills, which became the famed Trousdale Estates. Siple was the supervising architect and head of the design review board for Trousdale Estates, with a number of top architects designing individual homes in the development, including Wallace Neff, John Elgin Woolf, A. Quincy Jones, Paul R. Williams, Hal Levitt, Cliff May and others.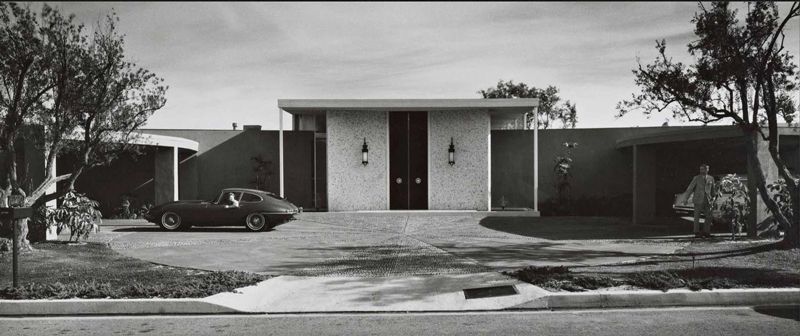 Trousdale Estates home in Beverly Hills
Celebrities began flocking to Trousdale Estates, with homes owned by Frank Sinatra, Elvis Presley, Groucho Marx and Dinah Shore during the early days, and later on a resurgence of interest in the homes brought stars like Elton John, Jennifer Anniston, Jane Fonda, Ellen DeGeneres and Ringo Starr, as well as style luminaries like Hedi Slimane, Kelly Wearstler and Steven Meisel. Steven M. Price, an architectural historian and board member of the Palm Springs Preservation Foundation, recently published a beautiful book called Trousdale Estates: Midcentury to Modern in Beverly Hills (Regen Arts).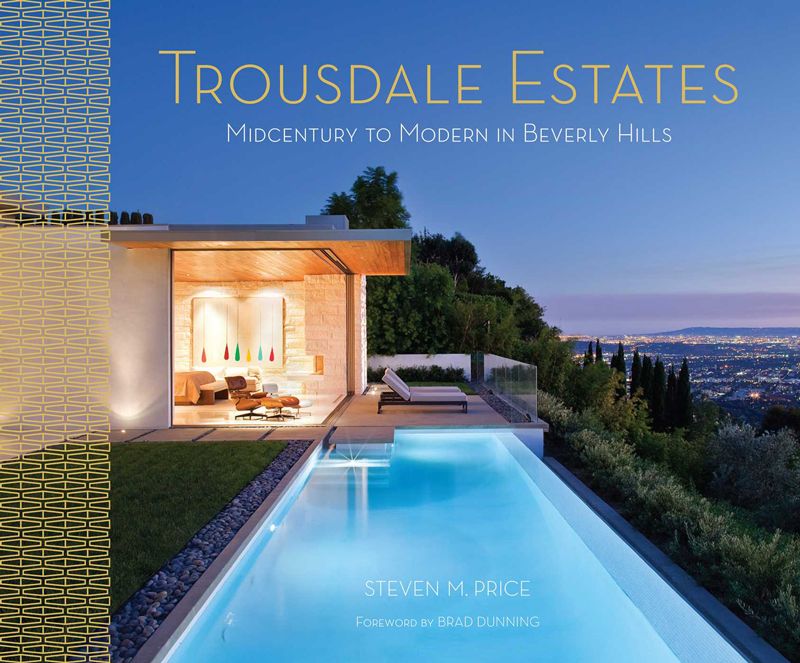 In the mid-'60s, Trousdale worked with famed architect William F. Cody to create the Racquet Club Garden Villas condominium complex on the north side of Palm Springs, which features lush grounds designed by Phillip A. Shipley.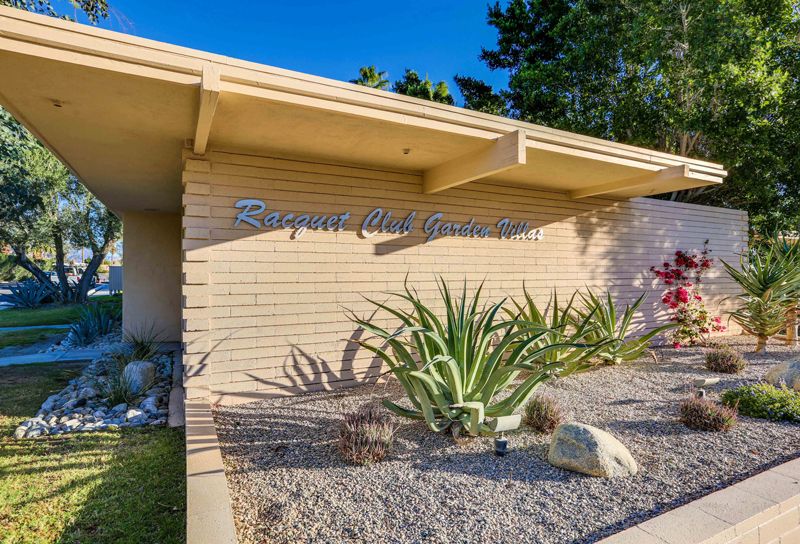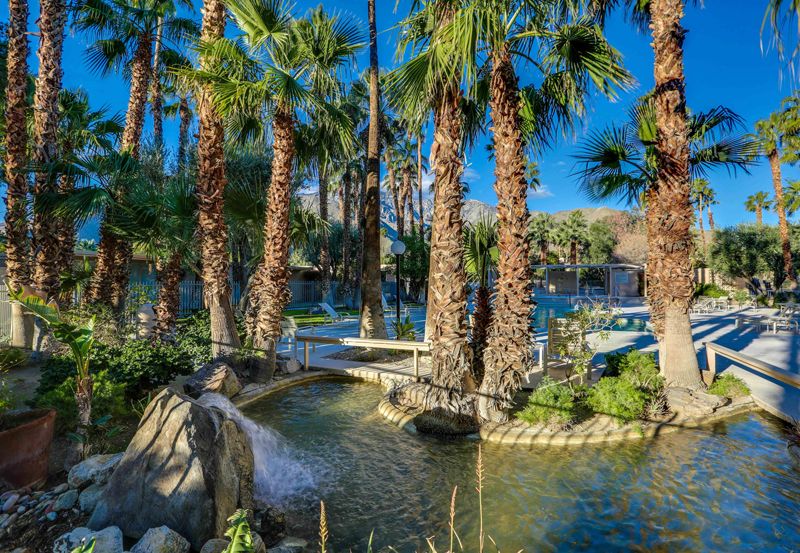 The Paul Kaplan Group is honored to represent the sale of a number of Trousdale-built homes in Palm Springs, including three current listings:
1379 E San Lorenzo Road in Tahquitz River Estates (details here, images below)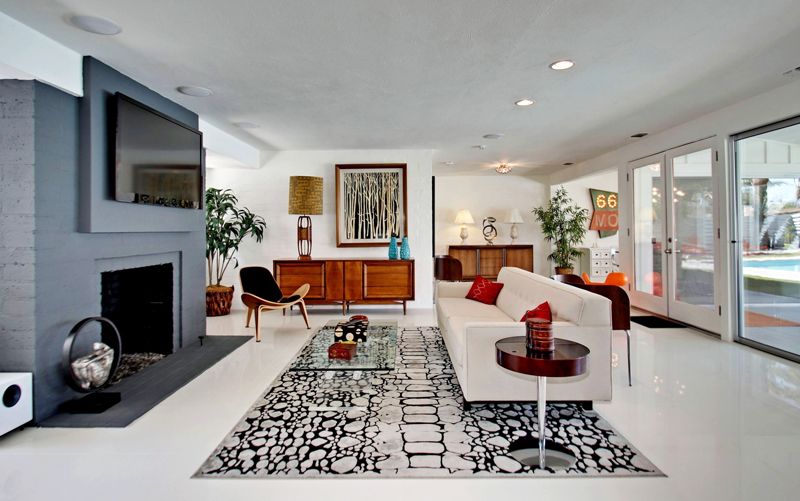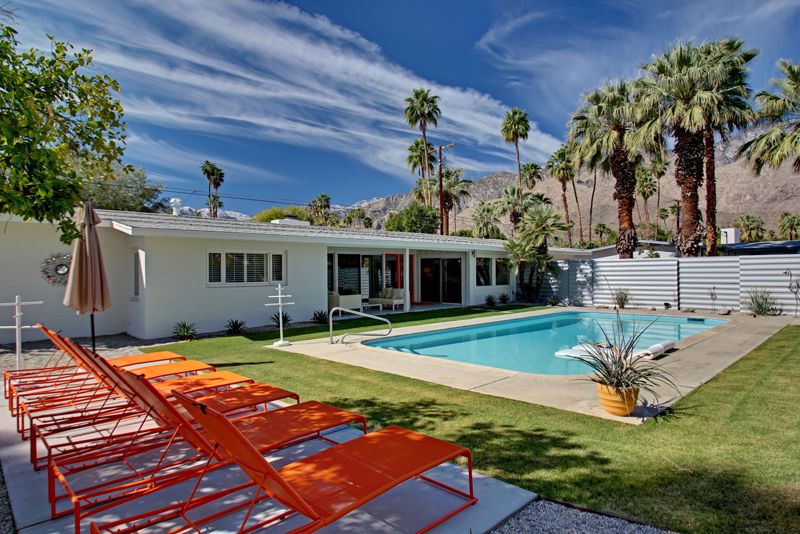 360 Cabrillo Road #231 in Racquet Club Garden Villas (details here, images below)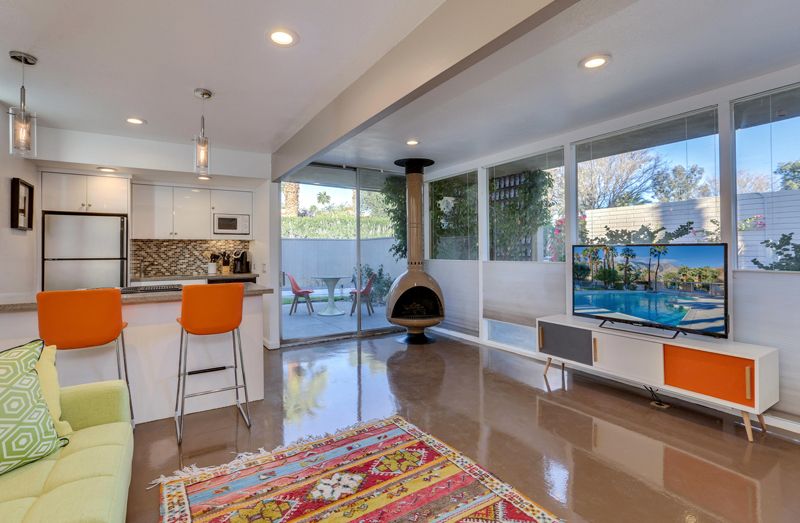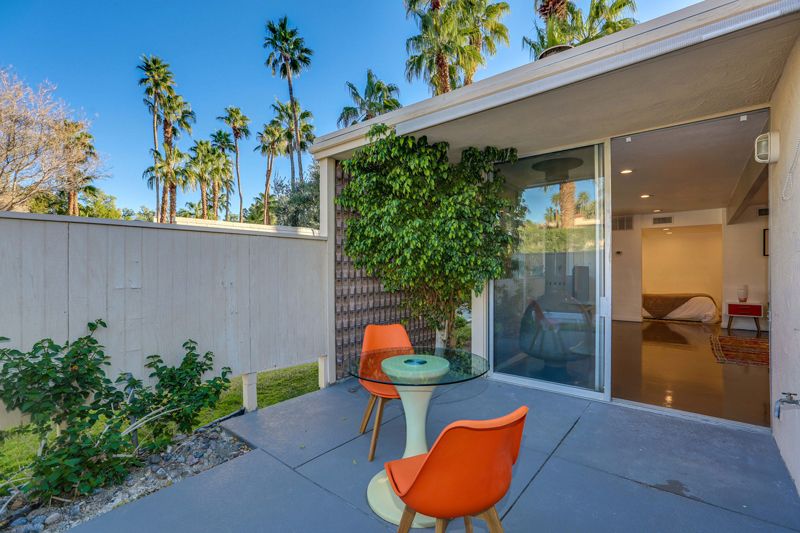 360 Cabrillo Road #116 in Racquet Club Garden Villas (details here, images below)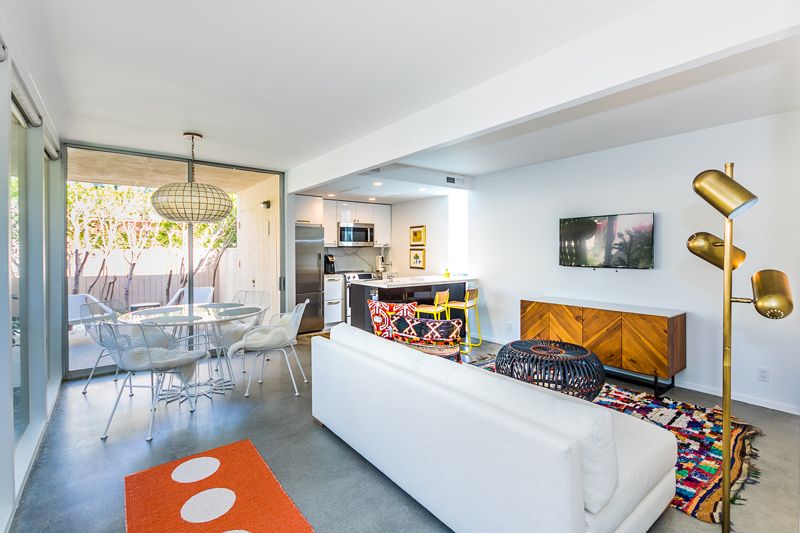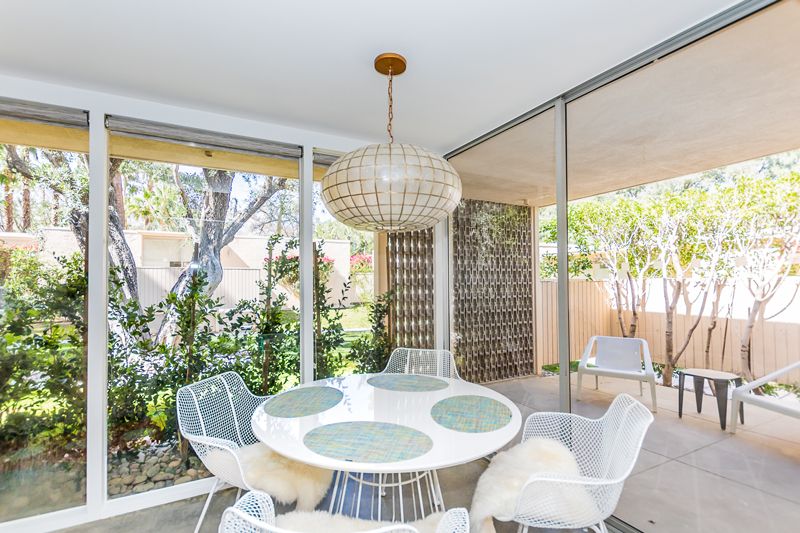 For more information about these and other architectural homes for sale in the Palm Springs area, please contact The Paul Kaplan Group at 760-459-1396.