Palm Springs home prices at all time high!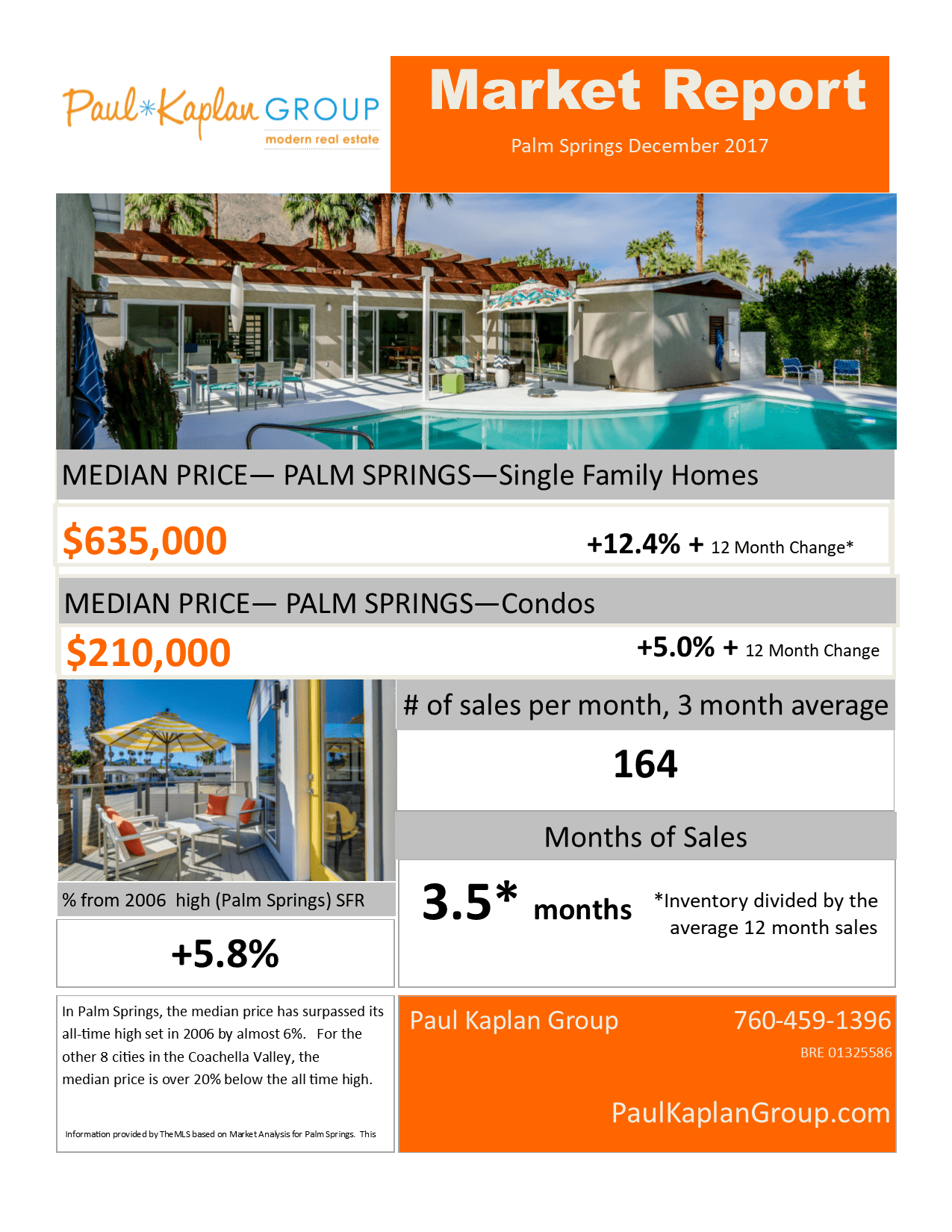 The median home price has surpassed the 2006 pre-recession all time high in Palm Springs by almost 6%! Meanwhile, the average median price in the other 8 cities in the Coachella Valley, remains over 20% below the 2006 all time high.
Palm Springs real estate is hot! And projections are for continued growth in 2018.
Ready to search for your own Palm Springs home? Please contact us at The Paul Kaplan Group, we're here to help you navigate the Palm Springs real estate market.