Palm Springs Mid-Century Real Estate: Canyon View Estates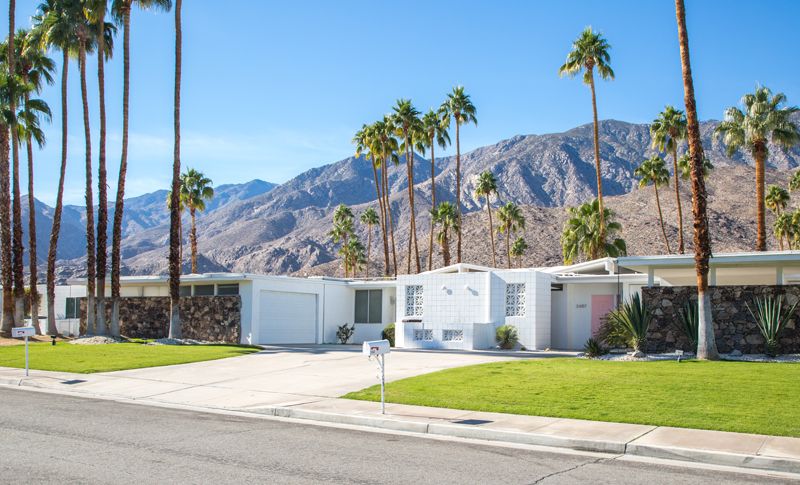 The Paul Kaplan Group specializes in architectural and mid-century properties in Palm Springs, including the beautiful Canyon View Estates community in south Palm Springs, which has a rich architectural history and features stunning mountain views.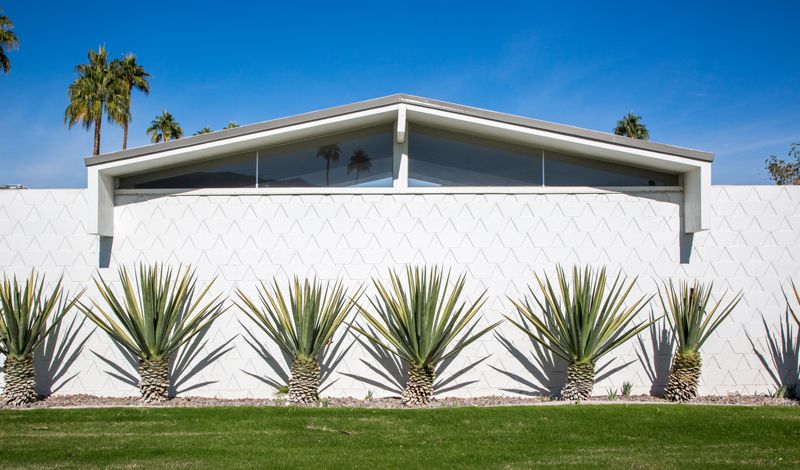 Designed by Dan Palmer and William Krisel for developer Roy Fey, Canyon View Estates is a villa-style condominium development that was built in a number of stages during the 1960s, starting with the first stage in 1962. With each stage, a new group of homes with its own homeowners association was added. Canyon View Estates was projected to be a 225-unit complex, but 45 units were ultimately eliminated to allow for more open space, creating a park-like setting that still exists today with each group of homes surrounding a common pool, spa and greenway. There are now six separate homeowners associations, but the homes share an aesthetic cohesion through details such as post and beam construction, interesting geometric rooflines, vaulted ceilings, clerestory windows, walls of glass, patios, natural stone, breezeblock and patterned concrete shadow block.
1960s advertisement for Canyon View Estates
Though initially created primarily as vacation homes, Canyon View Estates is now home to a mix of year-round and part-time residents. Paul Kaplan Group agent Gary Johns resides in Canyon View Estates himself and is very active in the historic preservation of the Palm Springs area. He serves as vice president of the Palm Springs Preservation Foundation and is a member of the Board of Directors of Modernism Week.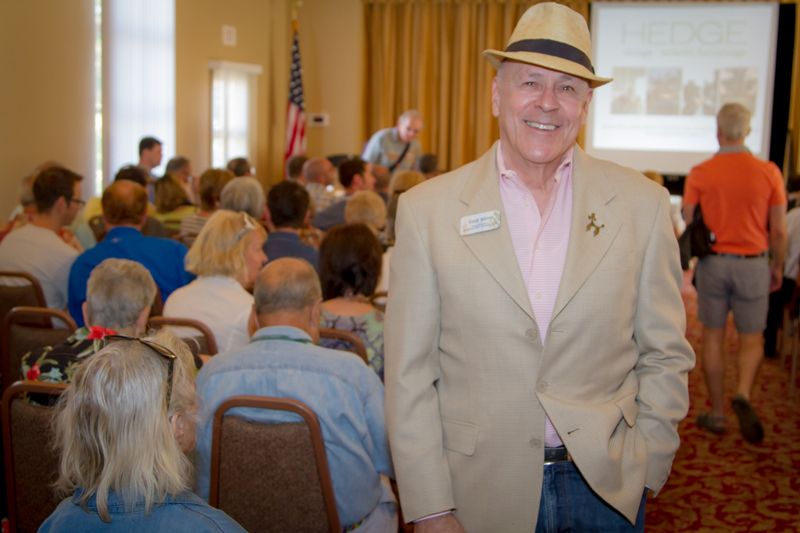 Gary Johns during Modernism Week at his popular lecture, "Lost, Saved & Endangered: Modernist Architecture in Palm Springs"
Gary and his homeowners association (Canyon View Estates #3) recently led the creation and adoption of the first-ever Architectural Review Guidelines for Canyon View Estates. Gary served on a three-member subcommittee that created the guidelines, which were adopted in October 2016 and provide guidance to homeowners to preserve the architectural integrity of the homes and help with changing out details like light fixtures and house numbers to ensure that they are historically appropriate.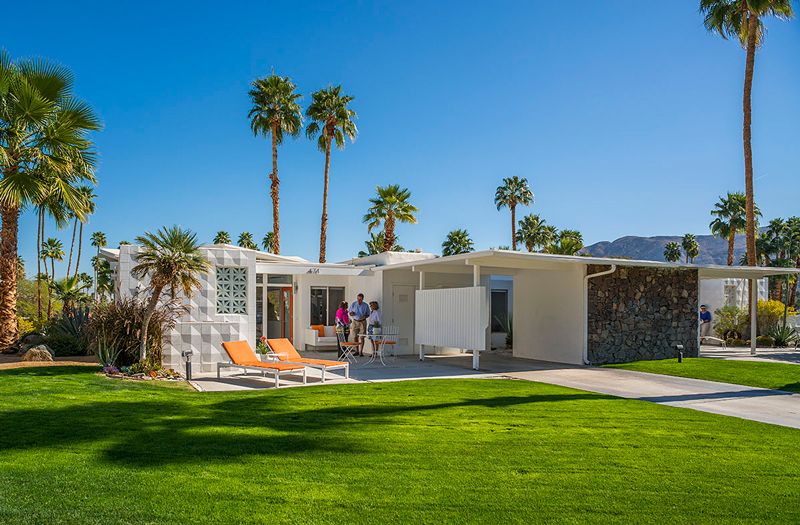 As a REALTOR® with the Paul Kaplan Group, Gary has handled the three most recent sales in Canyon View Estates, accounting for 50% of recent sales in the community – 2408 S. Palm Canyon Drive; 2490 S. Palm Canyon Drive (a record high sale!); and 2317 S Calle Palo Fierro. Congratulations, Gary!
For more information about mid-century architectural properties in Palm Springs, contact the Paul Kaplan Group!
Images via Bethany Nauert for Palm Springs Style, Canyon View Estates, Modernism Week and the Palm Springs Preservation Foundation.