Modernism Yard Sale and Modernism Week 2017 Events // The Paul Kaplan Group Palm Springs Real Estate Blog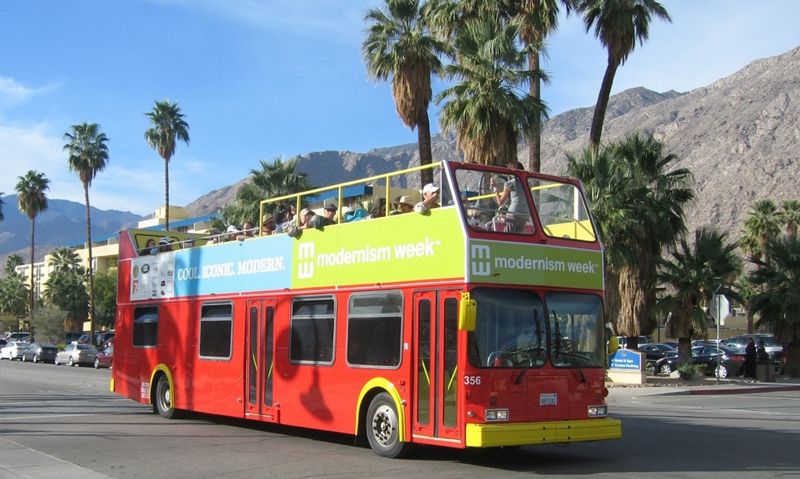 We're just a month away from Palm Springs Modernism Week, and the Paul Kaplan Group team is excited to continue the annual tradition of the Modernism Yard Sale! PKG will be serving up free donuts while you hunt for vintage treasures at the sale, which is being held on Sunday, February 26, 8am - 12pm at 501 S. Palm Canyon Drive, Palm Springs 92264.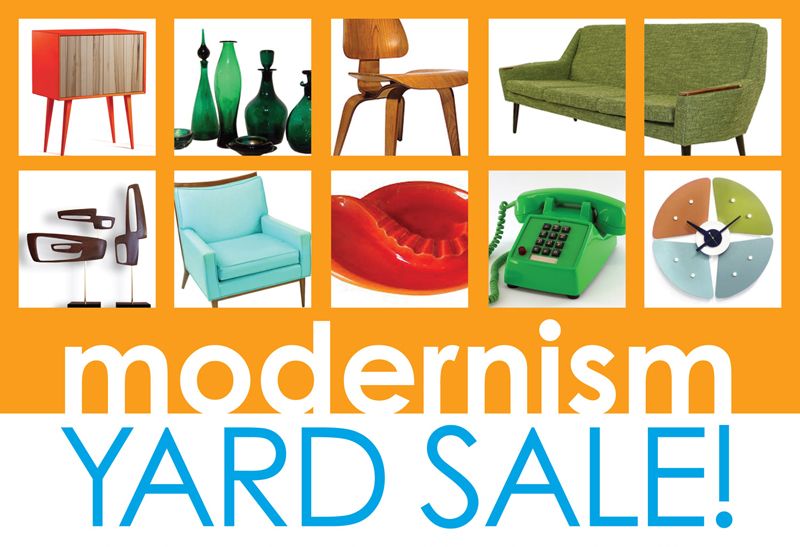 Tickets remain for other great Modernism Week events; you can check out the full list of available tickets here, and we've also highlighted some events below!
Preview Party at the Palm Springs Modernism Show & Sale
February 17, 2017 | 6:00 pm - 9:00 pm
Palm Springs Convention Center / 277 N. Avenida Caballeros, Palm Springs, CA 92262
Celebrate the opening of the 17th Annual Modernism Show & Sale with an opening reception and get a sneak peek of the show before it opens to the general public on Saturday. Be the first to see and shop from this world-class collection of 85 premier national and international dealers with exquisite furniture, decorative and fine arts reflecting all design movements of the 20th century, especially emphasizing midcentury modern. Be sure to come say hi at the Paul Kaplan Group booth at the show!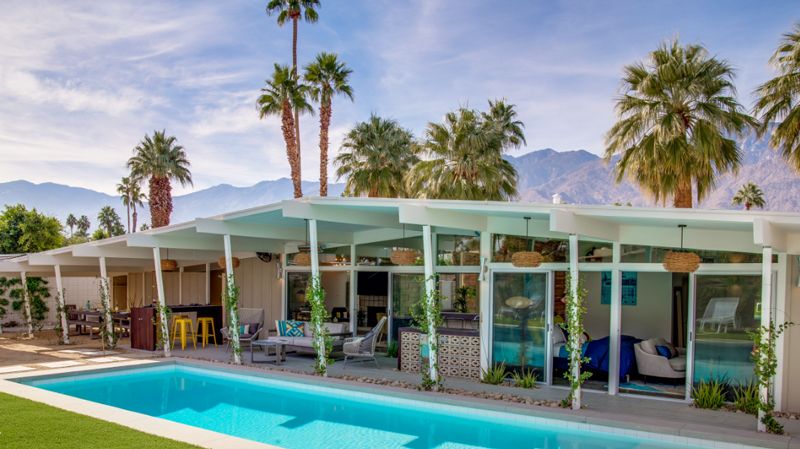 The Big Reveal Party: The West Elm House
February 17, 2017 | 8:00 pm - 10:00 pm
The West Elm House, 634 South Bedford Drive, Palm Springs, CA 92264
Join West Elm for the Big Reveal Party, the debut of The West Elm House, an idea house created to inspire and guide architecture and design enthusiasts when it comes to the art of modernizing a midcentury home for the way we live today. Guests at this event will enjoy signature cocktails, retro appetizers and swanky tunes while being among the first to experience the "Midcentury to Next-Century Transformation" of this iconic 1950s home by Palmer & Krisel.
West Elm, a branch of Williams Sonoma, has created its first Living Showroom here in Palm Springs, by using its product line of organic, handcrafted, sustainably sourced and Fair Trade Certified™ sofas, tables, beds, lighting and accessories to furnish this classic Midcentury home (circa 1958) originally built by the legendary Alexander Construction Company and recently remodeled by Solterra Builders. This renovation celebrates how we can respect and honor the iconic architecture of the past while at the same time embracing life in the 21st Century.

El Rancho Vista Estates Neighborhood Home Tour
February 19, 2017 | 10:00 am - 1:00 pm
El Rancho Vista Estates Neighborhood, Via Roberto Miguel at Vista Chino, Palm Springs, CA 92262
Check out the 6th annual El Rancho Vista Estates home tour! El Rancho Vista Estates is a midcentury neighborhood developed by Roy Fey in 1959-1960, featuring 70 homes designed by Donald Wexler and Richard Harrison, as well as another 20 ranch homes. The vast majority of homes have been maintained in their original state. Home interiors will be on display for the tour until 12 p.m., followed by a light reception at the final home until 1 p.m. Proceeds to benefit the El Rancho Vista Neighborhood Organization for neighborhood beautification projects and annual donations to local nonprofit organizations.

February 25, 2017 | 10:00 am - 4:00 pm
Hilton Hotel Parking Lot, 400 East Tahquitz Canyon Way, Palm Springs, CA 92262
This event showcases a diverse collection of trailers, buses, motorhomes and vintage tow vehicles. Owners will be on hand to talk about their trailers' history, restoration and travels. There will also be a fun mix of retail vendors whose products complement the vintage trailer lifestyle. Attendees on Saturday, February 25th will have the opportunity to vote on the People's Choice award recipient.
To search for architectural homes in Palm Springs, contact The Paul Kaplan Group at 760-459-1396.