Looking Back at 2016 in Desert Real Estate // The Paul Kaplan Group Palm Springs Real Estate Blog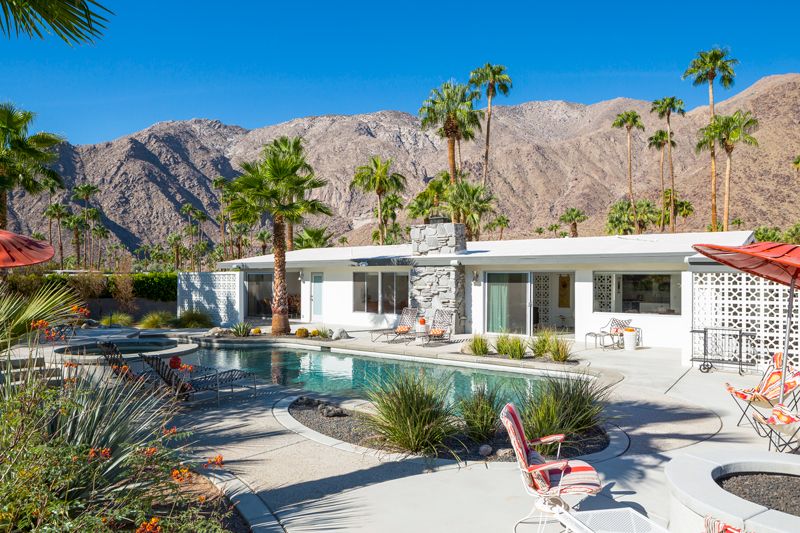 The Desert Sun newspaper recently published "The Year in Desert Real Estate" – an article by Rosalie Murphy that examines the shifts made during 2016 to longtime characteristics of the Coachella Valley real estate market. Read on for a summary of Murphy's recap, plus insight from some of The Paul Kaplan Group team.
1. Palm Springs saw record-breaking sales
The high-price record for Palm Springs was beaten three times this year, first by the sale of designer Marc Ware's Old Las Palmas home in the spring ($5.75 million), then by the sale of the John Lautner-designed Elrod House to fashion designer Jeremy Scott over the summer ($7.7 million), and finally by Ron Burkle's purchase this fall of the Lautner-designed Bob and Dolores Hope Estate ($13 million – the city's largest-ever residential sale price).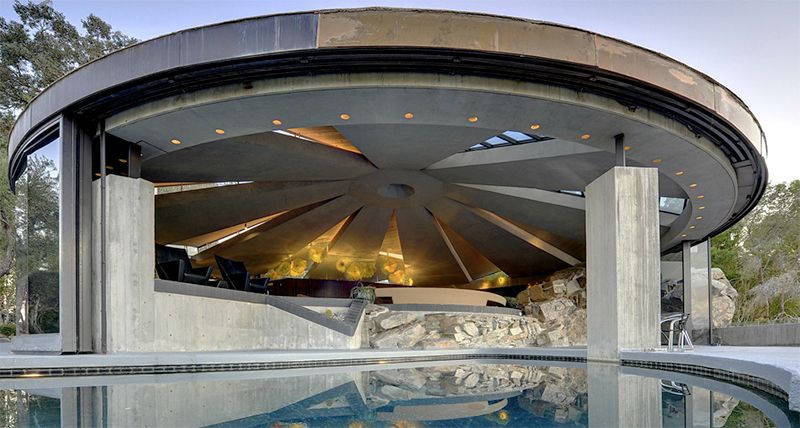 The Elrod House
2. The high desert is hot
Home prices in the high desert areas of Joshua Tree and Yucca Valley climbed about 30 percent between summer 2015 and summer 2016, seemingly due to the increased media attention garnered by the area. Buyers are particularly interested in small cabins and sprawling ranches.
3. The Canadian dollar crash
While Canadians make up a significant portion of Coachella Valley homebuyers, the plummeting Canadian dollar has caused many Canadians to forgo purchases in the desert, and many existing Canadian homeowners elected to sell their Palm Springs area homes this year and take the profits back across the border.
4. Golf-centric developments dwindle
2016 saw some developers eliminating plans for golf courses in new Coachella Valley communities in favor of features like olive groves and public trails, with the reasoning cited as both water conservation and the diminished popularity of golf.
5. Modernism Week is booming
The 11th annual Modernism Week event in February 2016 broke attendance records, drawing nearly 78,000 people to the Palm Springs area for the popular 11-day celebration of mid-century modern architecture and design.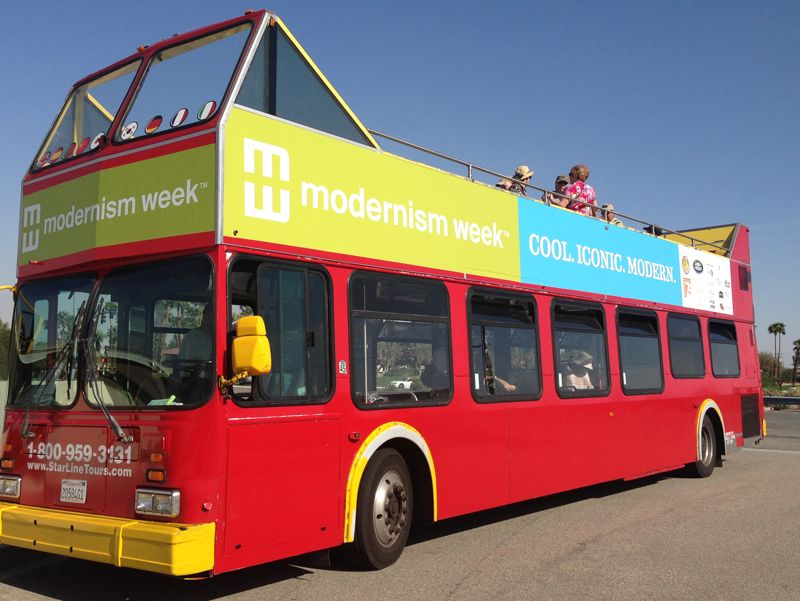 Modernism Week double-decker bus architecture tour
6. First Family rumors persist
With Barack Obama frequently visiting the Coachella Valley during his presidency, rumors abounded about the Obamas purchasing a home in the area, namely in Rancho Mirage's Thunderbird Heights neighborhood, where the Obamas' close friends Michael S. Smith and James Costos own a home. The New York Post quoted an anonymous source in November 2016 saying that a Rancho Mirage purchase by the Obamas was "a done deal," but this has yet to be confirmed.
You can read the full text of Murphy's article in The Desert Sun here.
For more information and to view mid-century architectural properties in Palm Springs, contact The Paul Kaplan Group at 760-459-1396