Keeping Cool During Palm Springs Summers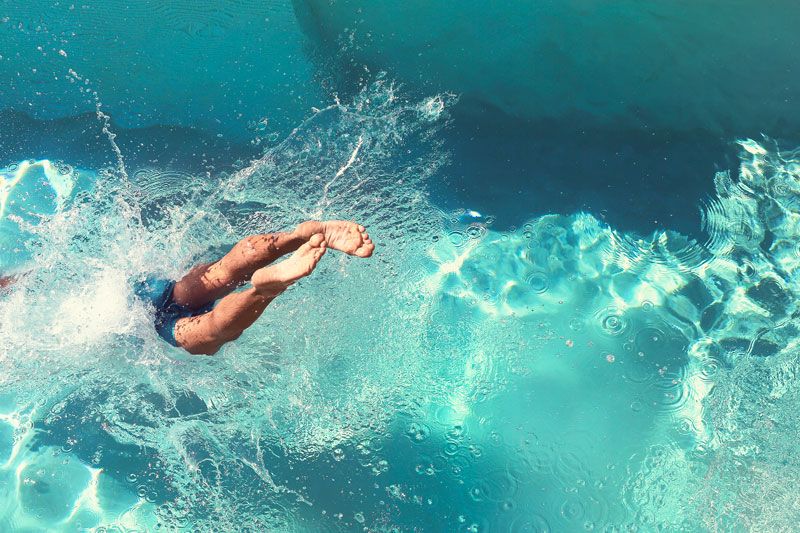 Photography by Kimberly Genevieve via Palm Springs Style
It's no secret that temperatures rise in the desert during the summer, but as year-round Palm Springs residents, the Paul Kaplan Group team has some tips on how to beat the heat!
Hit the Pool
Spending your days (and nights) in the pool is a summertime ritual in the desert, preferably with a cold beverage in hand. Ideally you will have your own backyard or community pool (and if not, the Paul Kaplan Group can obviously help you find the perfect spot!), but sometimes it's also fun to venture out and explore new places and meet new people. Some resorts in the desert offer a paid day pass that allows you to use the facilities, such as Ace Hotel & Swim Club or the hotels participating in ResortPass, and the new ARRIVE hotel allows the public to use the pool for free (cabanas are even free on a first-come basis, and on the last Tuesday of the month during the summer they have "dive in" movies at the pool with free popcorn, starting once the sun goes down).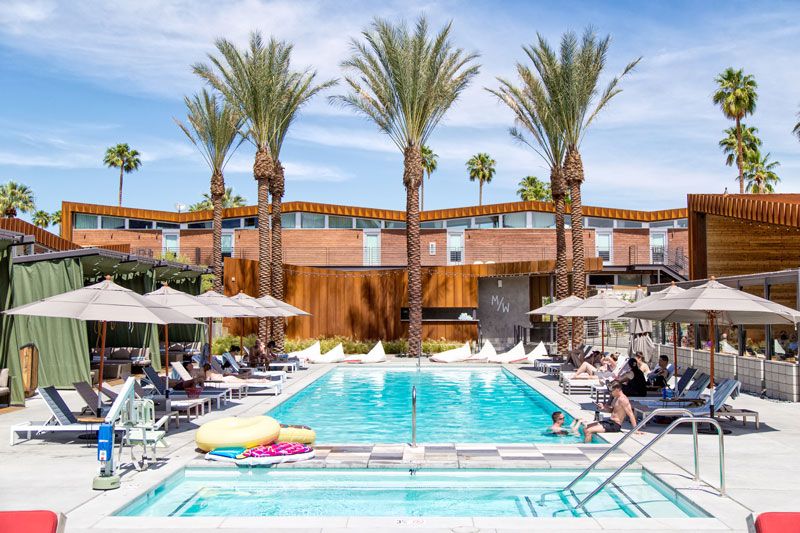 ARRIVE Hotel, photography by Jeff Mindell via Palm Springs Style
Visit a Museum
The Coachella Valley is home to some great museums, making for a perfect indoor, A/C-enhanced activity. The Palm Springs Art Museum has three separate locations – the main location in downtown Palm Springs, a second location in Palm Desert, and the Architecture and Design Center, also in downtown Palm Springs. The Architecture and Design Center and the Palm Springs Art Museum in Palm Desert offer free admission during their regular hours, and the main location in Palm Springs has free admission on Thursdays during the summer from 12pm – 9pm. During the summer you can also catch some free movies at the museum's Annenberg Theater in Palm Springs, happening on the third Thursday of the month starting at 6 pm.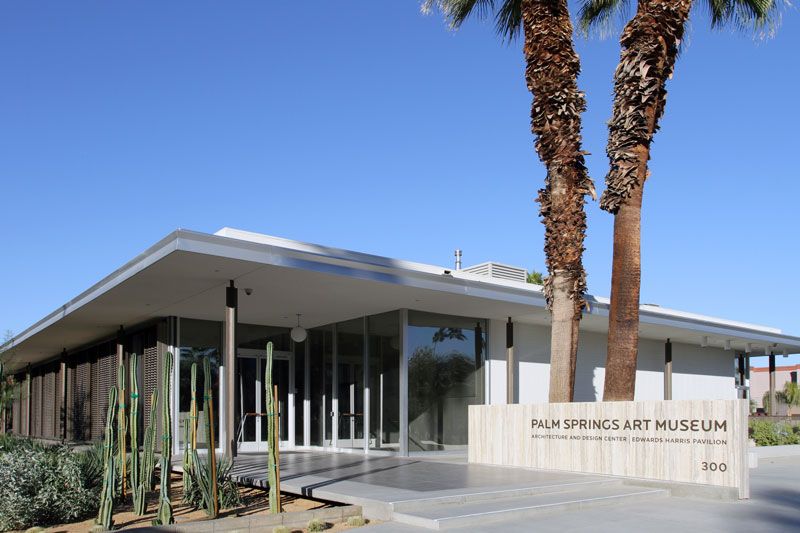 Palm Springs Art Museum, Architecture and Design Center, via Palm Springs Style
Get Elevated
A trip up the Palm Springs Tram is a great way to cool off, with temps running about 30 degrees lower at the top. When it's too hot to take a hike down below in the valley, you can take advantage of the 50 miles of hiking trails located at the top of the San Jacinto mountains, as well as free guided nature walks and other educational activities. There is a Summer Pass available now for $80 that includes unlimited tram admission through August 31, as well as a 10% discount on tram admissions for additional guests and a 10% discount at the two restaurants located at the top of the tram.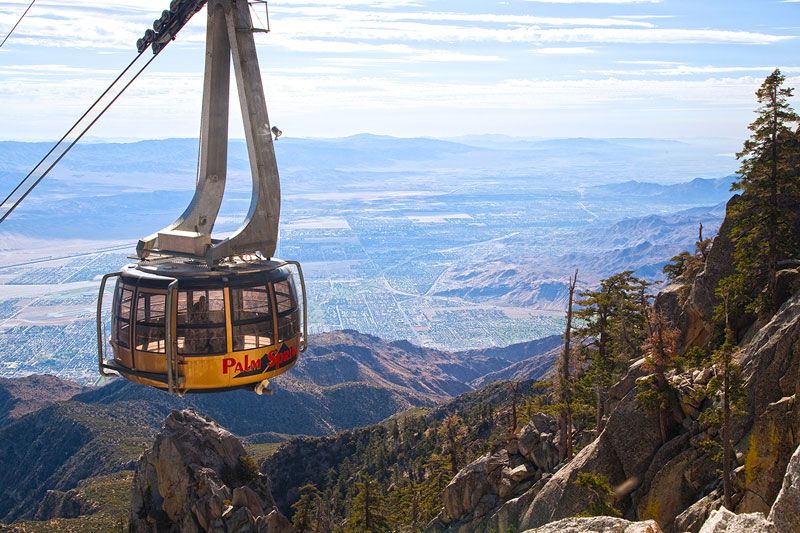 Via Palm Springs Aerial Tramway
Go Wild in Idyllwild
We also love heading up to Idyllwild for some respite from the heat. Located in the San Jacinto mountains not far from Palm Springs, Idyllwild is a small mountain town with outdoor activities including hiking, mountain biking and rock climbing, plus charming local shops, art galleries and restaurants.
Treat Yourself
Nothing will cool you off faster than a frozen treat, and we've got lots to choose from! The milk shakes at Great Shakes are epic, with flavors like Key Lime Pie (real Key West key lime juice, crushed graham cracker pie crust and a touch of clover honey) and S'More (crushed graham crackers, homemade fudge and toasted homemade marshmallows), each with a mini donut on the straw, or try a delicious Date Shake from Shields Date Gardens, made with dates grown here in the desert. For unique and super-tasty ice cream, check out Ice Cream & Shop(pe) at ARRIVE hotel, which serves up creative flavors like champagne sorbet and lavender ice cream.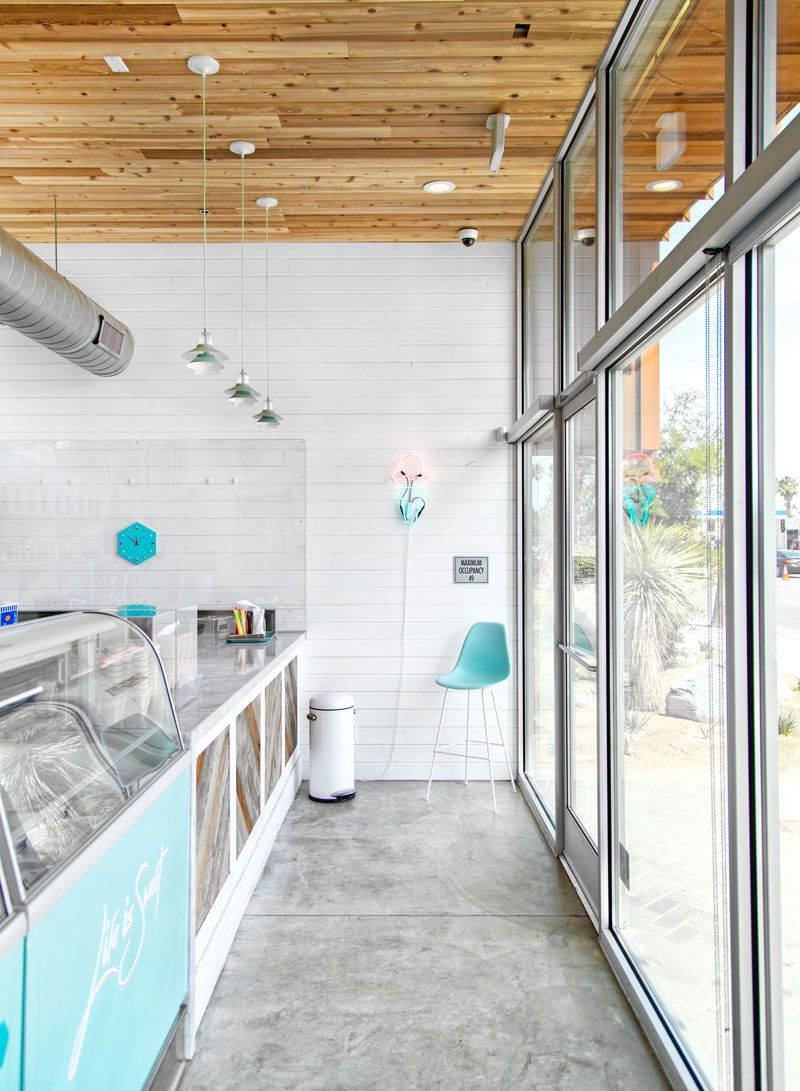 Ice Cream & Shop(pe), photography by Jeff Mindell via Palm Springs Style
Get Some Game
Partake in a little Bingo action with former showgirl Shirley Claire at King's Highway at Ace Hotel & Swim Club (every Monday, with seatings at 6 pm and 8pm), or test your knowledge with some trivia – Bella da Ball hosts trivia every Monday at 9 pm at the Amigo Room at Ace Hotel & Swim Club, or check out the trivia at Toucan's Tiki Lounge, where you might find yourself head-to-head with trivia aficionado Ross Mathews.
Tee Off in the Dark
It may be too warm for some folks to enjoy a round of golf during the day in the summer, but you can hit the links in the evening at the Indio Golf Course, which is a fully-lighted, 18-hole par 3 course offering tee times as late as 8 pm. Not into traditional golf? They also have a FootGolf League that is open to everyone.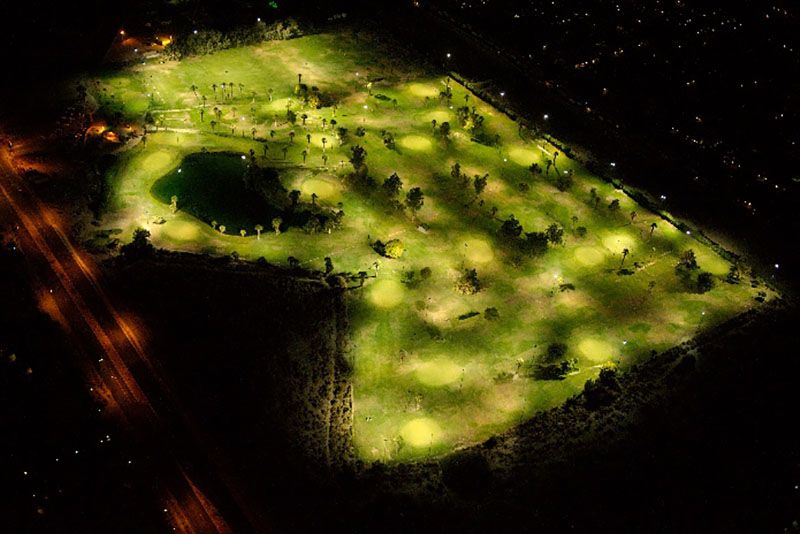 Via Indio GC