Joshua Tree Real Estate Boom
Real Estate boom in Joshua Tree
Posted by Paul Kaplan on Wednesday, May 4th, 2016 at 2:03pm
High Desert and Joshua Tree Market is on Fire
Move over Palm Springs, Joshua Tree and the high desert Real Estate market is on fire lately. (Not to disrespect Palm Springs which has seen also seen a 15% increase in home prices in the last 12 months!) Park attendance to the Joshua Tree National Park is on the rise- and with that added tourism, brings spiking economic growth. The Desert Sun recently published an article that discusses the rise in popularity and economy of this high desert region. Paul Kaplan of The Paul Kaplan Group, was quoted in the article, offering his insight into the growth, as well as why they've expand real estate services to include not just Palm Springs, but also Joshua Tree and Yucca Valley markets.
"We've had an increased demand from our clients, looking to find a desert escape in the high desert, where prices are still reasonable," say Paul Kaplan. "We recently sold a cool mid-century home on two acres, for under $400,000; you can't find that in the Palm Springs market any more."
Search for real estate in the high desert, by Clicking Here. See below for more excerpts from the article here :
Joshua Tree National Park's economic impact spikes
William V Theobald and Skip Descant, The Desert Sun 7:03 a.m. PDT May 4, 2016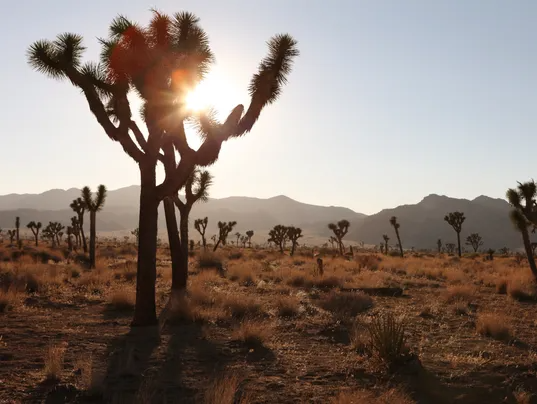 (Photo: Marilyn Chung/The Desert Sun)
That $96.7 million in spending supported 1,300 jobs, an increase of 300 from 2014, according to a new report from the National Park Service, Visitors to Joshua Tree National Park spent nearly $100 million in and around the park in 2015, a nearly one-third annual increase that's expected to climb again this year.
Nationwide, spending within 60 miles of national parks totaled $16.9 billion last year, an 8 percent increase from the previous year.
It's not just the tourism economy feeling the heat. The economic totals at Joshua Tree are built on the record-setting 2.025 million visitors to the park in 2015. Park superintendent David Smith said the hot trend has continued so far this year. He said park attendance is 20 percent higher in the first few months and he expects it will eclipse 2.4 million for the year.
"Joshua Tree is on fire right now for real estate," said Paul Kaplan, of the Paul Kaplan Group, a Palm Springs real estate firm that has recently located an office in the High Desert. "I'm not sure what came first, the boom in tourism or the recent increase in international exposure to Joshua Tree (National Park.)"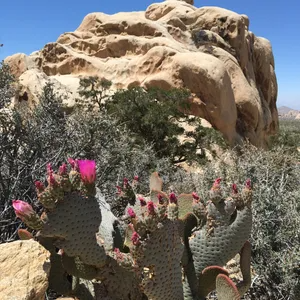 DESERT SUN
David Paisley and his husband bought a home in Joshua Tree about three years ago. Since then, they have seen the region evolve as a new discovery among homeowners in search of a place outside of the suburban experience that mingles do-it-yourself home-improvement with an art, design and natural setting.
"So this whole sort of alternative-art-fashion-thing is really happening up there," Paisley said. "There's a whole fashion-art-thing that's happening up there that is pretty remarkable for the size of the community.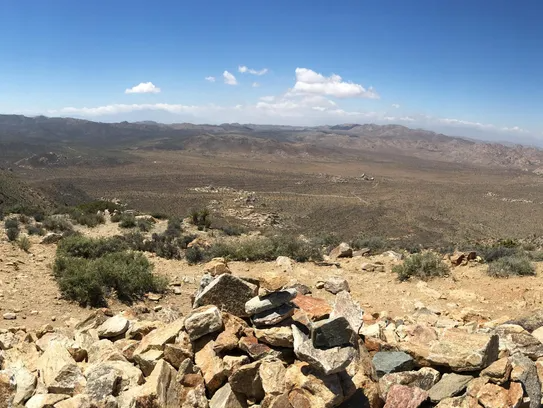 (Photo: James Meier/The Desert Sun)
"What's on fire is the 400-square-foot homestead on five acres in the middle of nowhere on a dirt road. That's what people want. That's what's desirable up there," Paisley said.
Kaplan agrees, adding home prices are on the march up in the High Desert, with sale prices up 30.3 percent in Joshua Tree compared to the same time last year.
"The bohemian desert lifestyle has a certain appeal to many of our clients looking for an artsy desert escape that's more remote than Palm Springs," he said.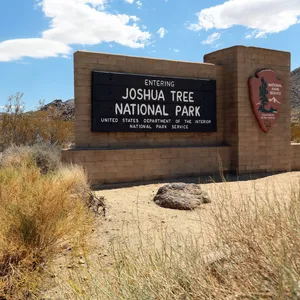 DESERT SUN
Interested in High Desert real estate? Please contact The Paul Kaplan Group at 760-459-1396.
Selling Your Home?
Get your home's value - our custom reports include accurate and up to date information.
Get Home Value