Architects Who Shaped Palm Springs: John Porter Clark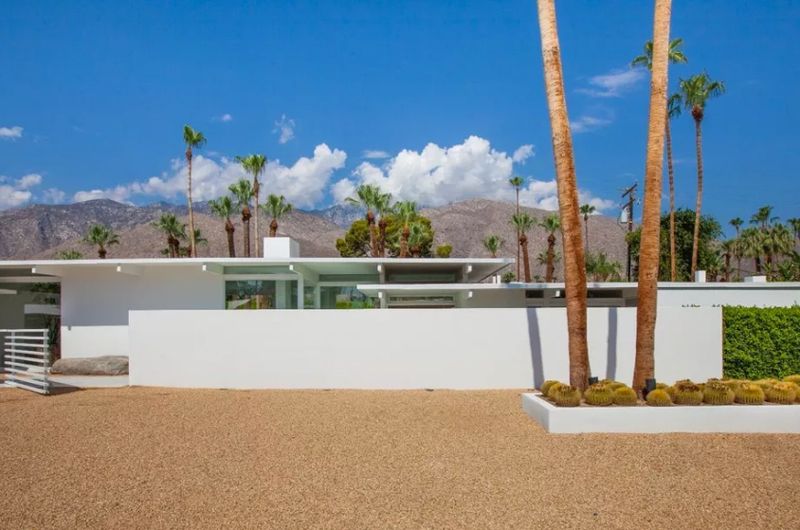 William Holden Home
The Paul Kaplan Group is grateful for the local architects who contributed to the "Desert Modernism" movement in Palm Springs. John Porter Clark (1905–1991) was responsible for the design of many important commercial and residential buildings in the Palm Springs area, both individually and in partnership with other esteemed architects of his time.
Clark was born in Iowa and raised in Pasadena, California, and attended architecture school at Cornell University. Following graduation, he returned to Pasadena, where he joined the architectural firm of Van Pelt and Lind. In 1932, Clark set up an office for the firm in Palm Springs and began designing projects in the desert.
Welwood Murrary Memorial Library
After meeting Albert Frey in Palm Springs in 1935, Clark partnered with Frey on several projects, including the San Jacinto Hotel (1935; now the Movie Colony Hotel), the Wright Ludington House in Ranch Mirage (1937) and homes in Smoke Tree Ranch. Frey left the partnership in 1937 to work on the Museum of Modern Art in New York, returning to Palm Springs in 1939. The duo worked together as the firm of Clark and Frey, Architects until 1957, collaborating on many projects in the desert, including the Welwood Murray Memorial Library (1940), the Hamrick House (1941), St. Paul's in the Desert (1946), Desert Hospital (1951), Palm Springs City Hall (1952-57) and the Palm Springs Aerial Tramway Valley Station (completed in 1963 after many years of design work).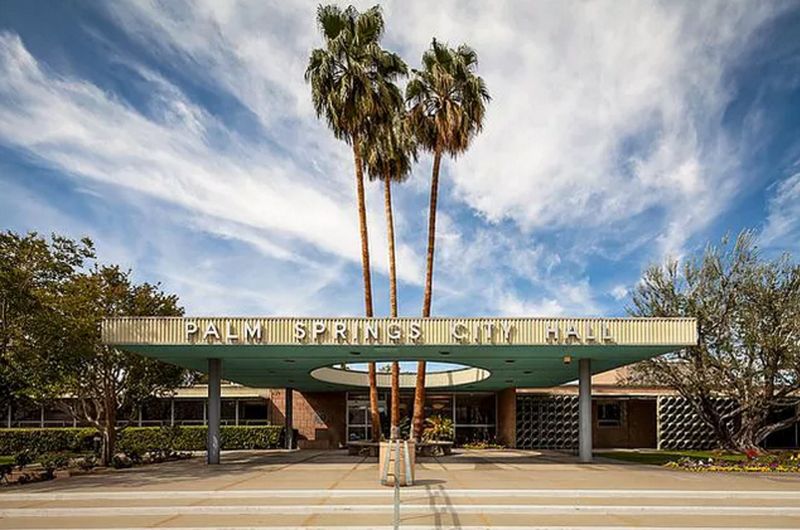 Palm Springs City Hall
Clark's own Palm Springs home, completed in 1939, is an International Style structure elevated on steel stilts and sheathed in corrugated metal, and is one of the earliest examples of modern residential architecture in Southern California.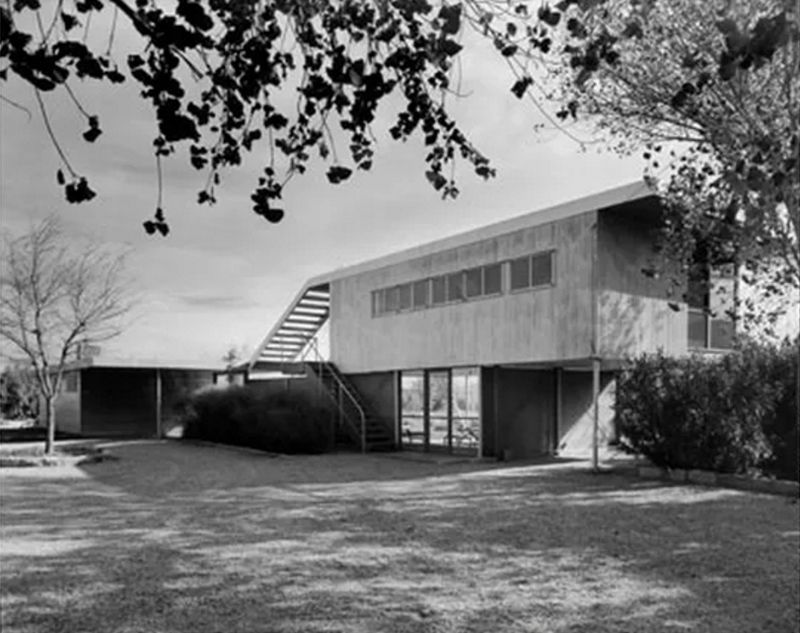 Clark's own home
Another 1939 project, the clubhouse of the Palm Springs Woman's Club, was an early example of Desert Modernism.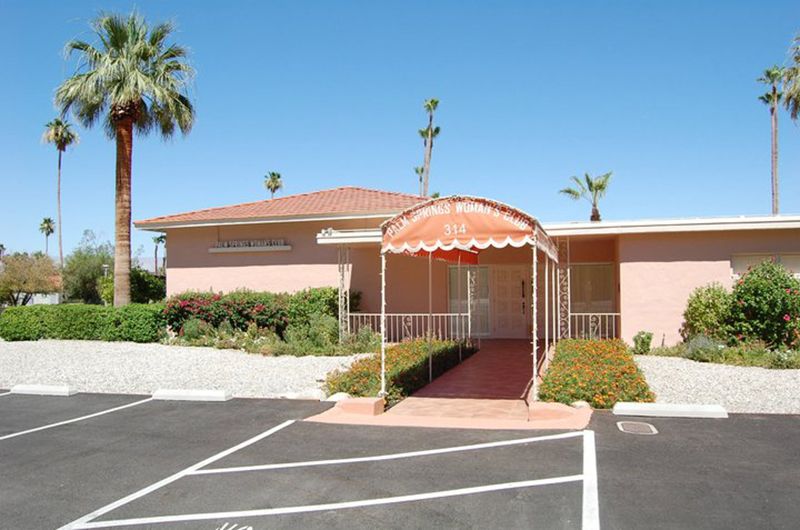 Palm Springs Woman's Club
Clark established a solo architectural practice in 1956, designing numerous additional homes, commercial properties and civic buildings, including the William Holden home in Deepwell Estates in Palm Springs. Clark's prolific career spanned 60 years, with Clark retiring in 1990.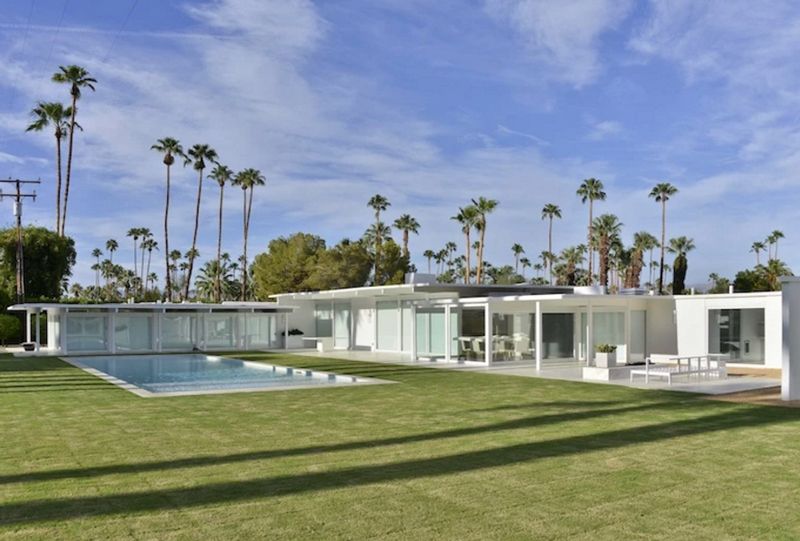 William Holden Home
To search for architectural homes in Palm Springs, please contact The Paul Kaplan Group at 760-459-1396.