Shaping Palm Springs: Meiselman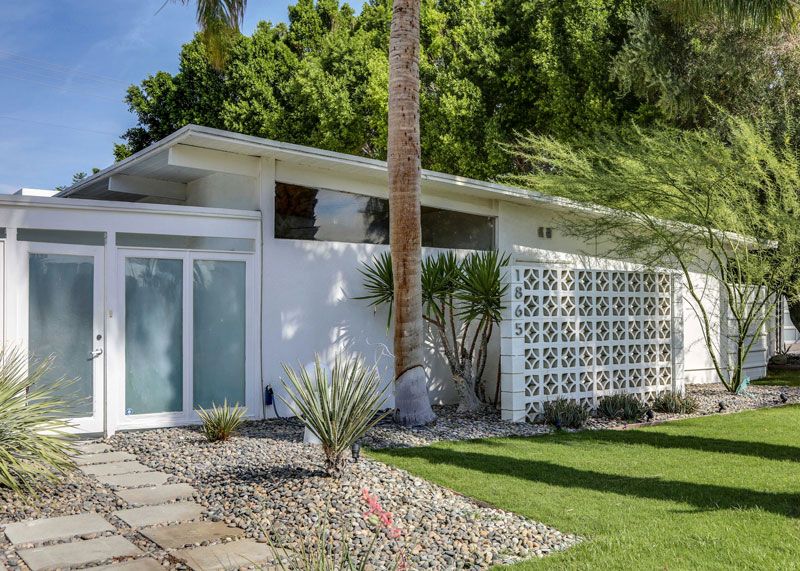 1865 N Berne Drive, Palm Springs 92262 (currently listed by The Paul Kaplan Group - more information here)
The Paul Kaplan Group is grateful for the architects and developers who contributed to the "Desert Modernism" movement in Palm Springs. Jack Meiselman, along with his brother Bernie, were such developers, responsible for building a number of affordable mid-century modern homes in the Palm Springs area during the 1950s and 1960s.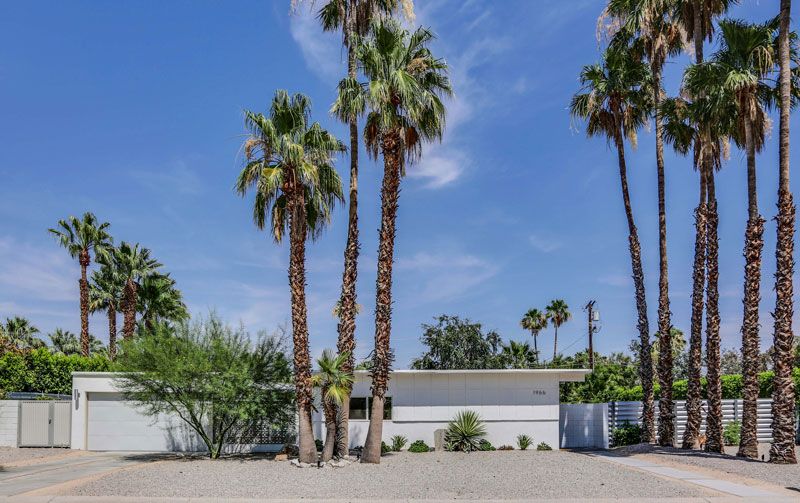 1966 Jacques Drive, Palm Springs 92262 (currently listed by The Paul Kaplan Group - more information here)
Jack Meiselman (born 1899, died 1994) initially collaborated with the Alexander Construction Company on the building of Palm Springs tract homes, but Meiselman and Alexander had a falling out that led Meiselman, along with his brother Bernie, to begin building his own modern tract homes in Palm Springs in the late 1950s.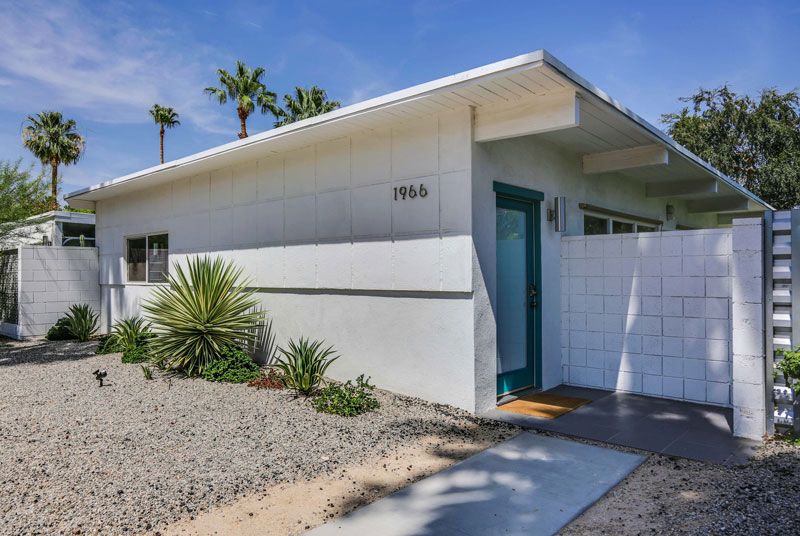 1966 Jacques Drive
The Meiselman brothers watched where Alexander was building his highly successful homes and then snapped up parcels of land adjacent to the Alexander homes.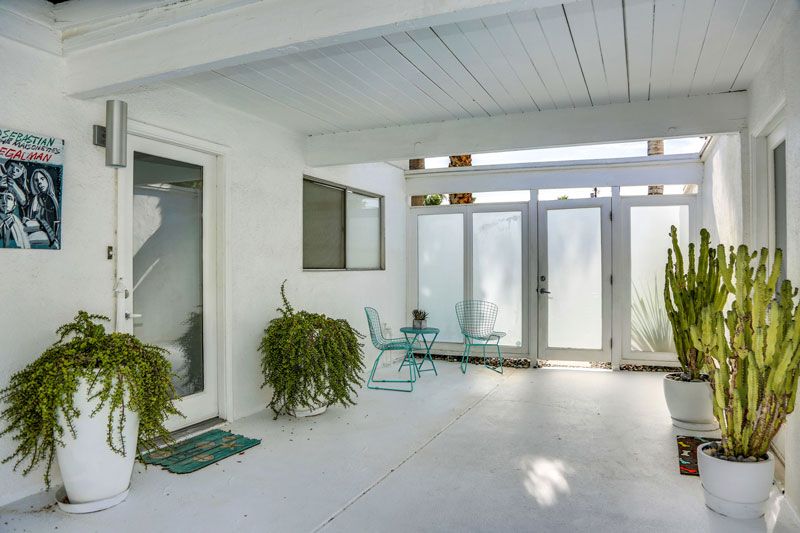 1865 N Berne Drive
Meiselman homes are more rare than Alexander homes in Palm Springs, with about 350 Meiselmans built versus more than 2,000 Alexanders. Most Meiselmans are scattered in amongst Alexanders, in neighborhoods including Racquet Club Estates, Sunmor, Sunrise Park and Desert Park Estates.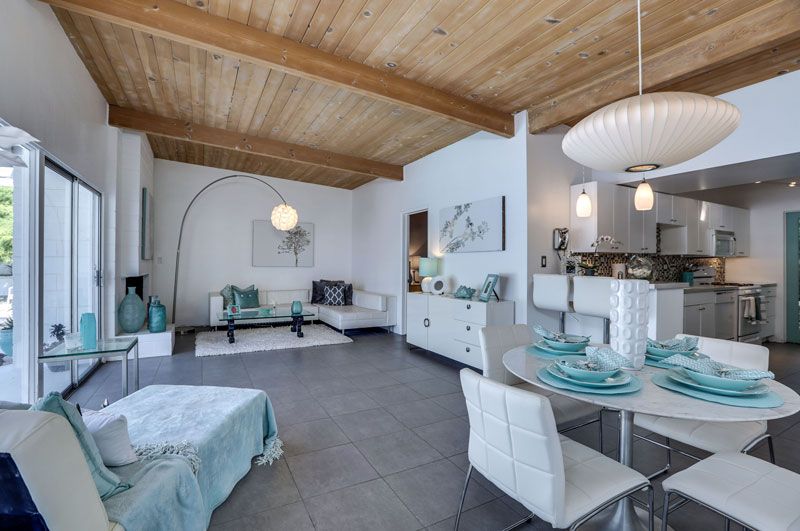 1865 N Berne Drive
Meiselman homes share some common attributes with Alexanders, leading them to often be confused for an Alexander, such as butterfly rooflines, post and beam ceilings, abundant walls of glass and clerestory windows, decorative concrete blocks and great indoor-outdoor flow to take advantage of the Palm Springs climate.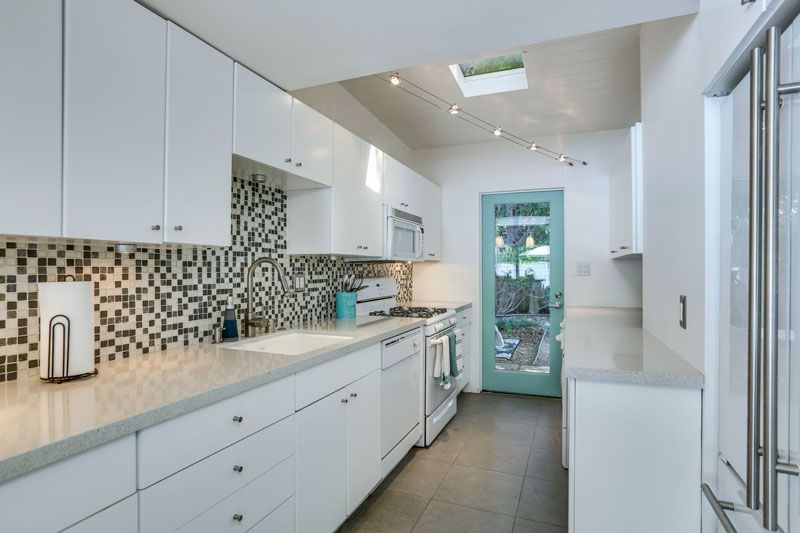 1865 N Berne Drive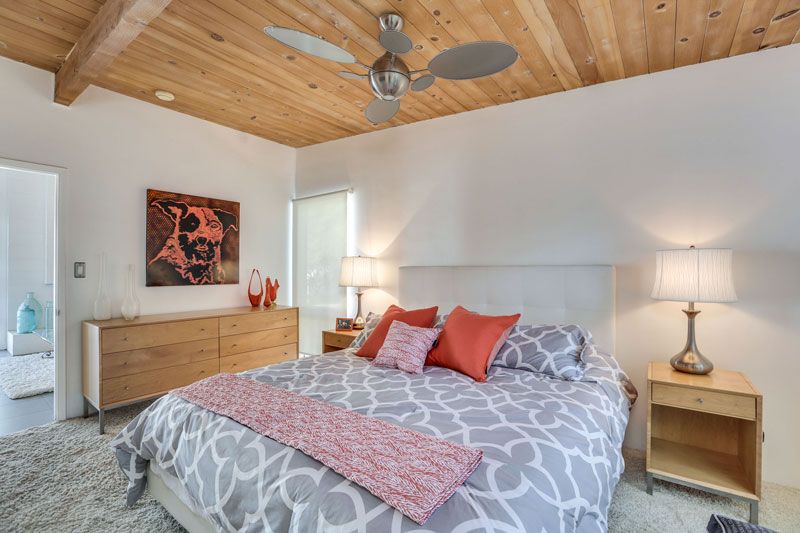 1865 N Berne Drive
Meiselmans have some signature elements that distinguish them from Alexanders, including galley-style kitchens and master bedroom suites that are separated from the additional bedrooms for privacy (Alexander homes typically have the bedrooms situated in a linear fashion). Meiselmans feature tongue and groove ceilings, and the clerestory windows are shaped a little differently from those of Alexander homes, with the Meiselman clerestory windows slightly shorter and less angled.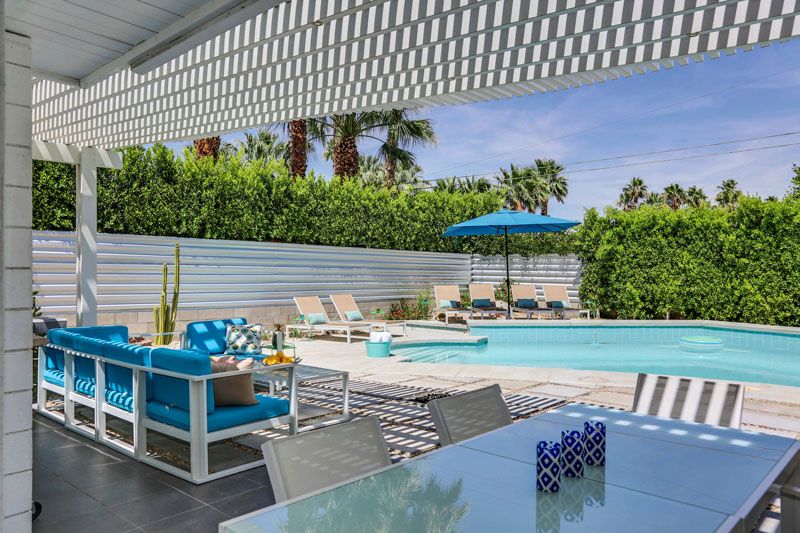 1966 Jacques Drive
From the Desert Sun newspaper, February 21, 1958:
When History Records Names of Builders Of City, Meiselman Will Be High on List
By JOE KING
"When history records the names of those who have helped build the City of Palm Springs, the name Jack Meiselman will be high on the list.
Meiselman has built homes and developments in this area, including such now famous communities as Desert Palms Estates, Luring Sands Park, Winterhaven, Deep Well and others. Latest to be announced by the Meiselman organization is the start of a new development to be known as Chino Palms Estates. Location is south and east of the Racquet Club.
Here will be constructed just 45 new luxury homes, bearing a price tag of only $19,900 to $21,500. Outstanding feature of these homes will be the fact that all have one of the two baths placed so that those coming from the patio or pool may enter it from the rear yard. This will be a "must" in desert home construction from now on, Meiselman pointed out.
Other desirable features are: Refrigerated cooling and forced air heating; built-in range and oven; automatic dishwasher; garbage disposal; completely fenced yard and play area; two car port; masonry fireplace; two sliding doors to pool area, from the living room and master bedroom.
Also, breakfast bar; formica counter tops; Sandalwood Youngstown kitchen cabinets; vinyl asbestos tile floors in kitchen and bathrooms; cement walks and patios; large storage areas. In and paid for will be curbs, gutters and paved streets.
A pool can be added for only an extra $l,OOO down, it was pointed out.
Six models are now under construction at Meiselman's earlier Palm Lane development, located at Sunset Way and Andreas. These may be viewed as they progress, and orders are being taken both for Palm Lane, for 30-day move-in, or in Chino Palms, for those who can wait 90 days or more for occupancy.
Meiselman is entirely optimistic concerning the future of residential construction in the Palm Springs area. He believes that second homes will be as popular within the next few years as are second family cars today. Also that the shorter work week, which may lie just ahead, plus non-stop completed freeways lo Los Angeles and all major metropolitan areas, is bound to make this area the number one winter living section of the nation."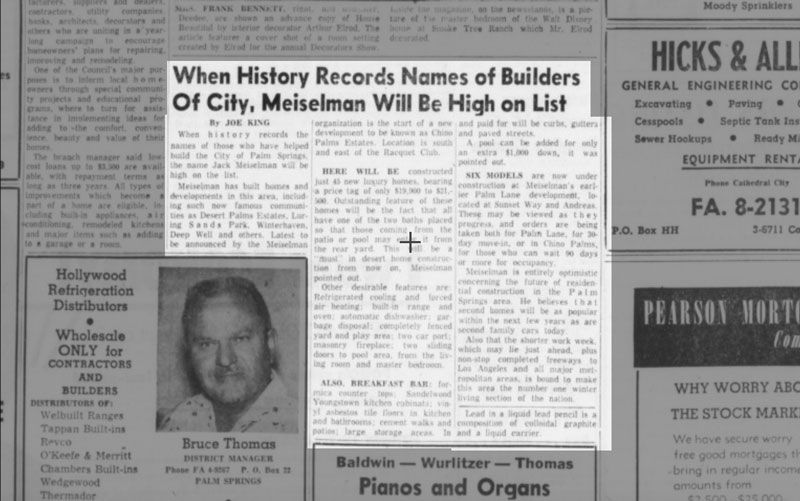 Desert Sun article on Meiselman, February 21, 1958 (source)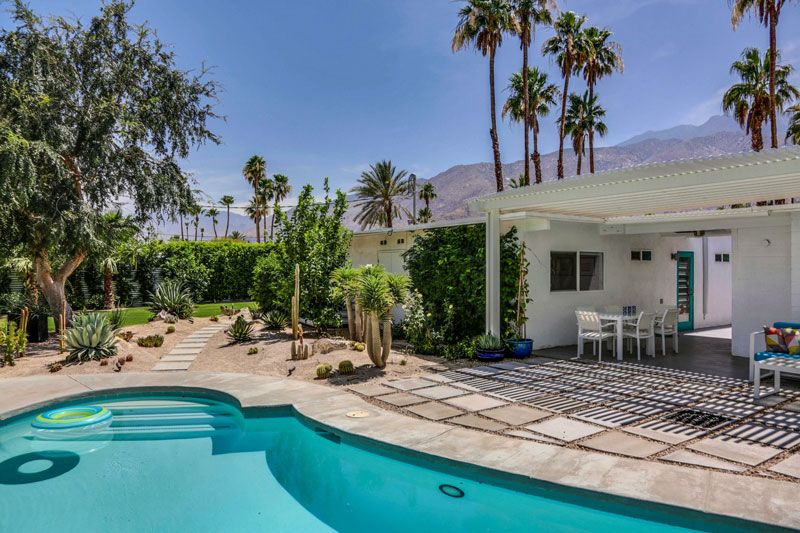 1966 Jacques Drive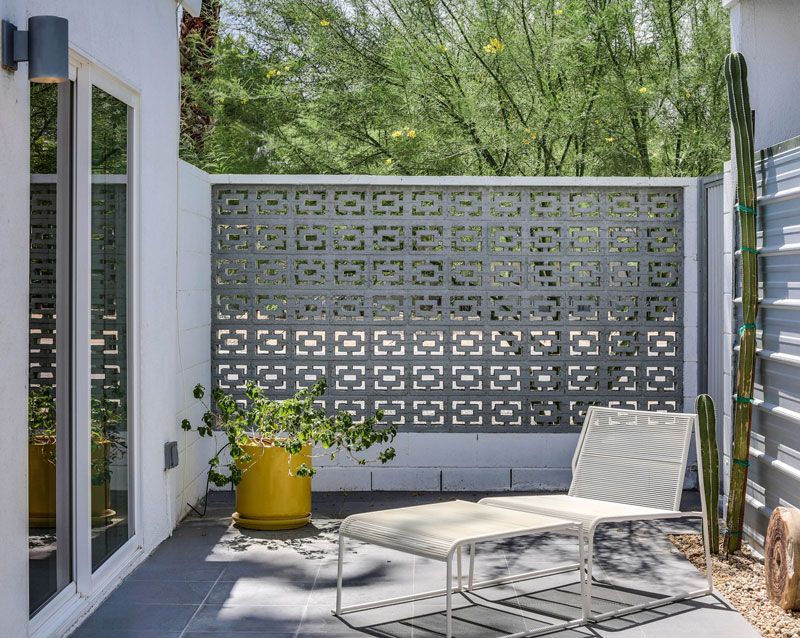 1966 Jacques Drive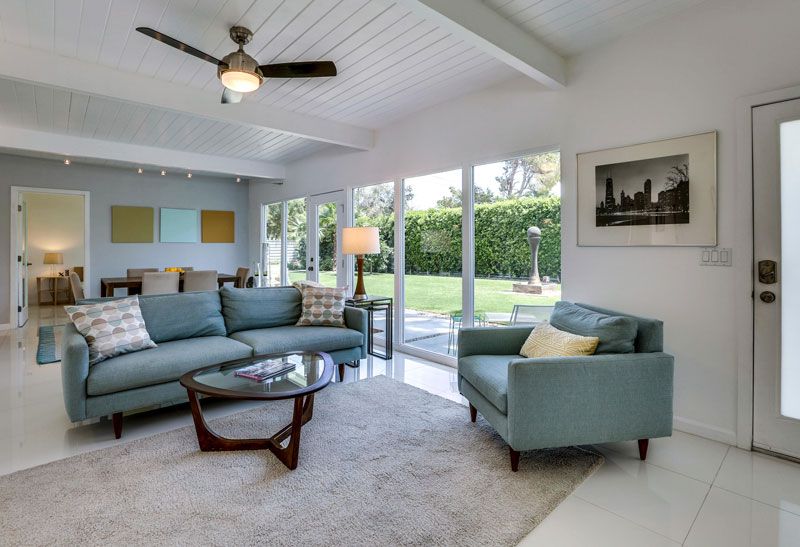 1966 Jacques Drive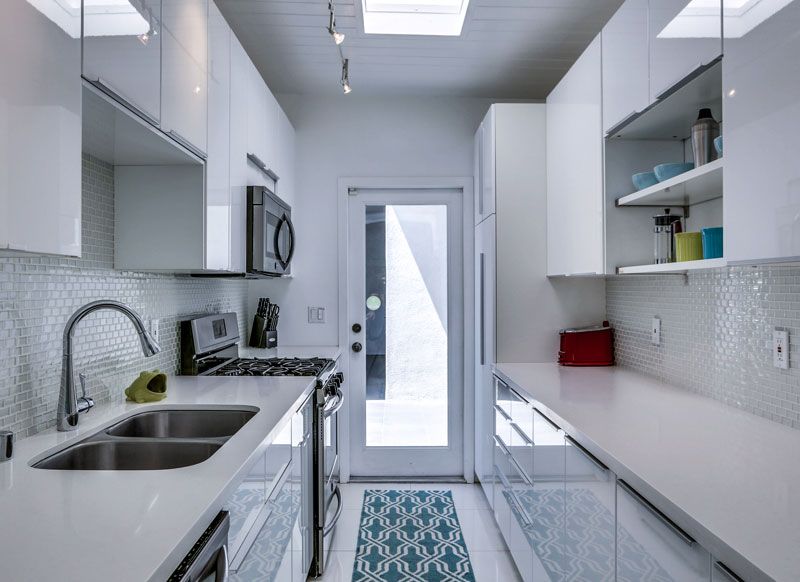 1966 Jacques Drive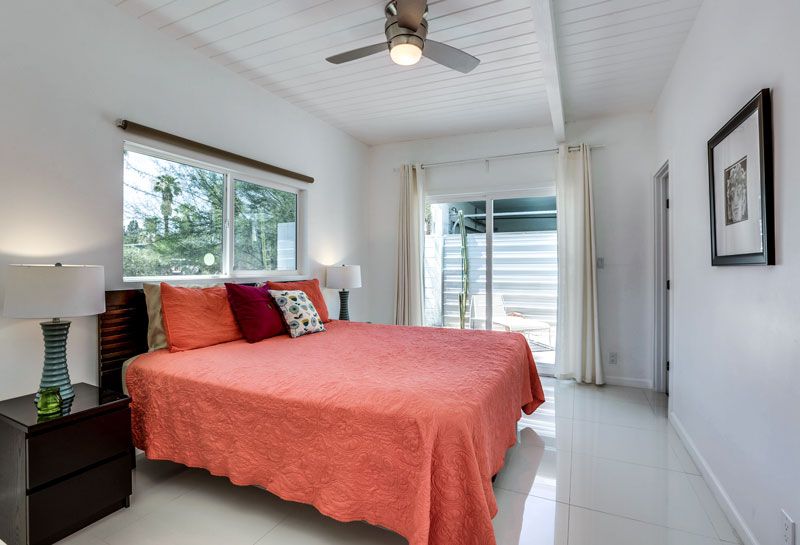 1966 Jacques Drive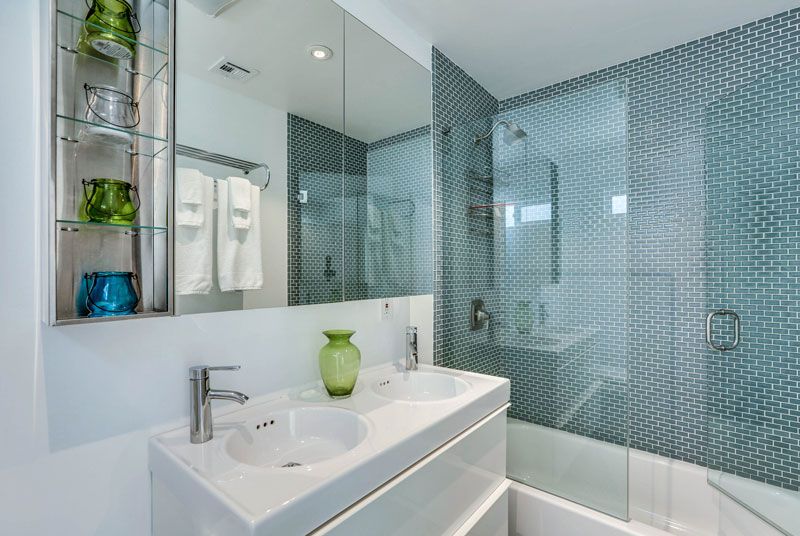 1966 Jacques Drive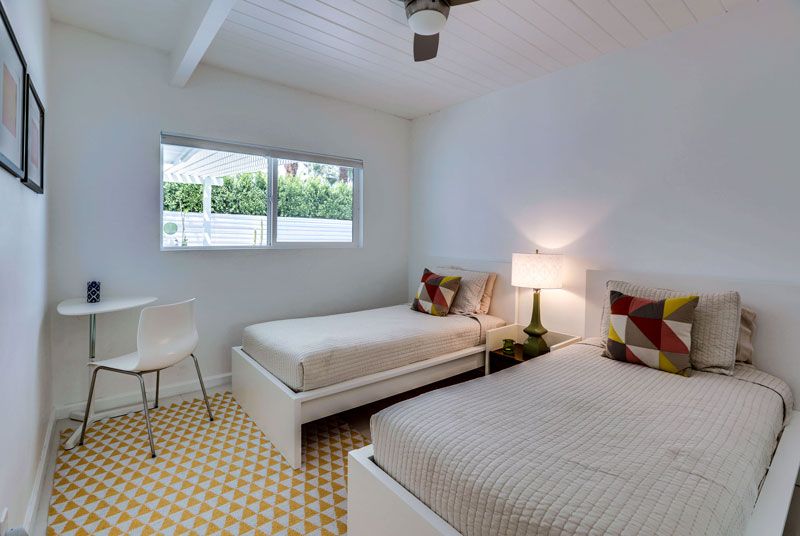 1966 Jacques Drive
For additional information and private showings of the above Meiselman properties, or to search for other architectural homes in Palm Springs, please contact The Paul Kaplan Group at 760-459-1396.