Exploring Palm Springs: The Palm Springs Art Museum's Architecture and Design Center // The Palm Springs Real Estate Blog of The Paul Kaplan Group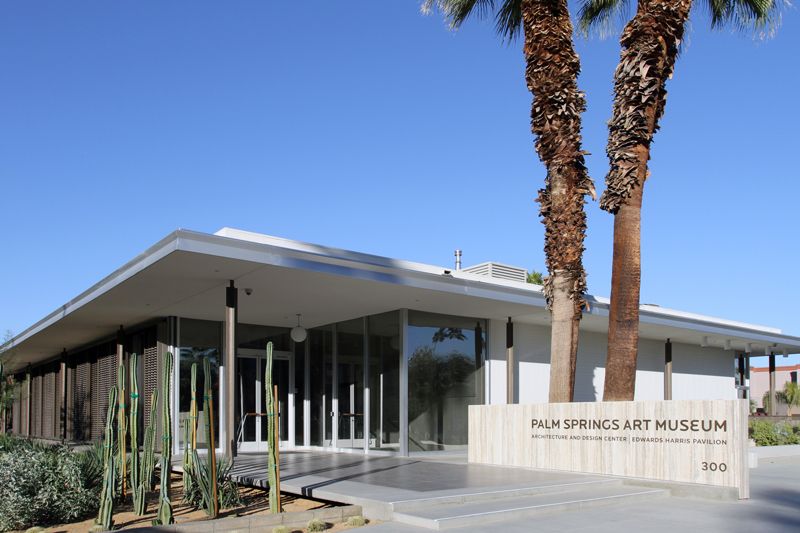 At the Paul Kaplan Group in Palm Springs, we not only have a passion for real estate, but also the history of architecture and design in Palm Springs and beyond.
One of our favorite spots in Palm Springs is the Palm Springs Art Museum's Architecture and Design Center, Edwards Harris Pavilion. The Architecture and Design Center, or "A+D Center," is located in downtown Palm Springs in the historic 1961 Santa Fe Savings & Loan Building, which was purchased by the Palm Springs Art Museum from a real estate developer about five years ago. The building, originally designed by renowned architect E. Stewart Williams, underwent renovations led by the firm of Marmol Radziner to transform the former bank into the museum. The international style building retains much of its original midcentury character and architectural details, with floor-to-ceiling windows, movable aluminum shade screens, and the original terrazzo floor. The bank's original vault now houses the A+D Center's Design Store.
Currently on exhibit at the A+D Center is "MetaModern," which explores works that employ modifications and new configurations of classic modernist designs. Using classic elements in new ways, artists are making works that comment on the past within the context of the present.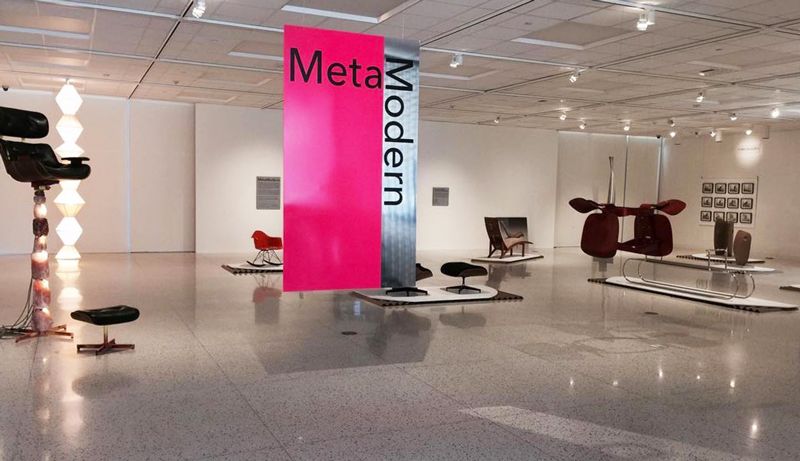 Museum admission is free daily thanks to a generous donation, and the museum recently extended their hours on Thursday evenings until 9pm thanks to support from the City of Palm Springs.
Palm Springs Art Museum Architecture and Design Center, Edwards Harris Pavilion
300 S. Palm Canyon Dr., Palm Springs // 760.322.4897
www.psmuseum.org/architecture-design-center/
For more information and to view mid-century architectural properties in Palm Springs, contact The Paul Kaplan Group at 760-459-1396.