Architects Who Shaped Palm Springs: E. Stewart Williams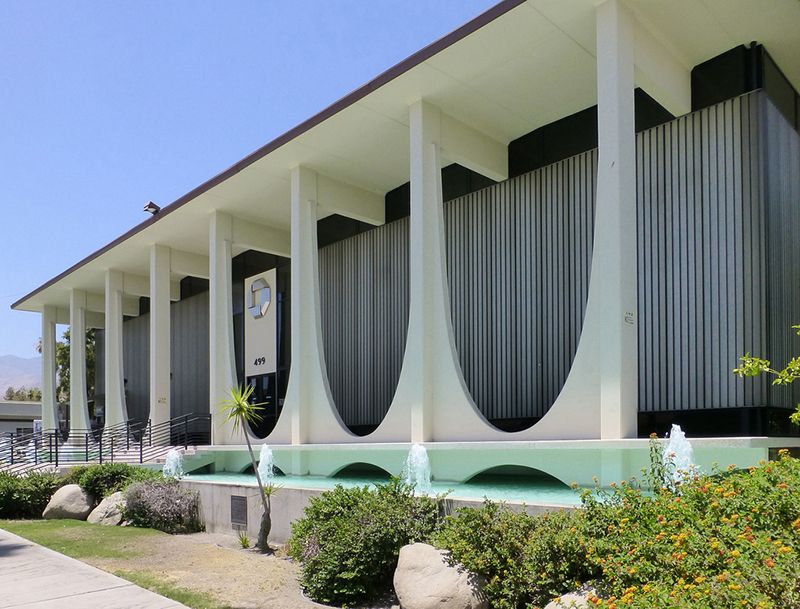 Coachella Valley Savings and Loan #2
Written by Katy Carrier
The Paul Kaplan Group is grateful for the architects who helped shape the "Desert Modernism" movement in Palm Springs.
Architect E. Stewart Williams, FAIA (1909-2005) started his career in New York in the office of Raymond Loewy, making the move out to California following serving in the Navy. Williams' father, architect Harry Williams, had come to Palm Springs in 1936 to work on La Plaza, one of the first multi-use projects in California, combining offices, retail shops, a theater and residences. E. Stewart Williams set up shop with his father and brother under the name of Williams, Williams and Williams, and a fortuitous moment during the summer of 1947 kick-started Williams' business in the desert when Frank Sinatra wandered into his office and requested a new house by Christmas.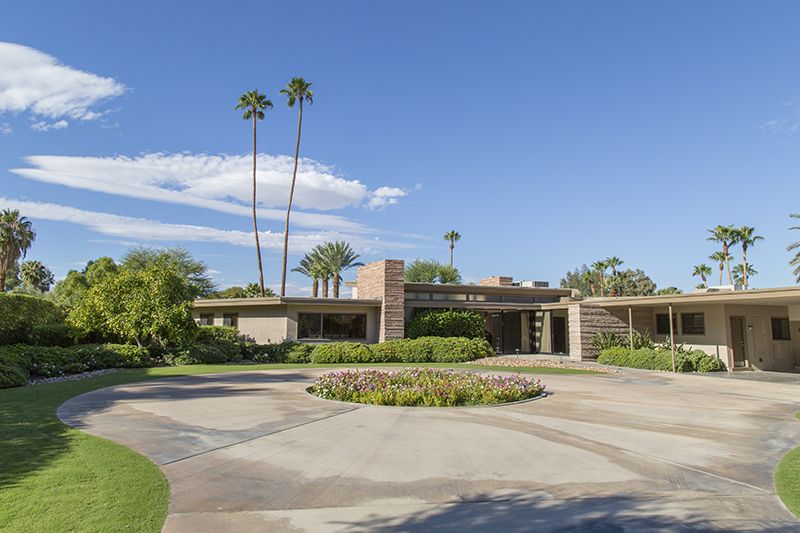 Sinatra Twin Palms Estate
Despite Sinatra's initial request for a Georgian mansion, Williams ultimately convinced him to go with a design that was more befitting the desert: a modern home made of glass, stone and wood, situated to take advantage of the mountain views.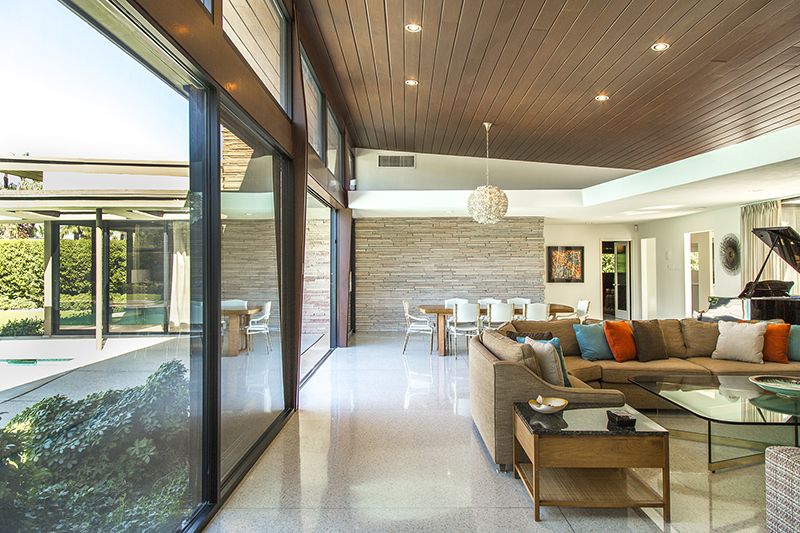 Sinatra Twin Palms Estate
Williams designed many commercial buildings in Palm Springs, including Temple Isaiah (1950), the mountain station of the Palm Springs Aerial Tramway (1963) and banks including the Coachella Valley Savings and Loan #1 (1956; now The Bank event venue), Coachella Valley Savings and Loan #2 (1961; now Chase Bank) and Santa Fe Federal Savings (1960), which was recently restored and re-imagined as the Palm Springs Art Museum's Architecture and Design Center, Edwards Harris Pavilion.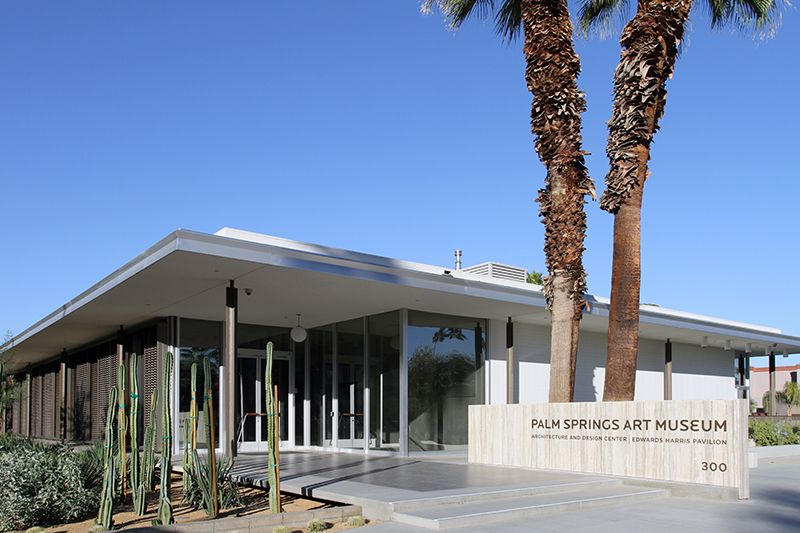 Palm Springs Art Museum Architecture and Design Center, Edwards Harris Pavilion
Williams also designed the Palm Springs Desert Museum (now the Palm Springs Art Museum) in 1976, and then came out of retirement in 1996 to complete an addition to the building.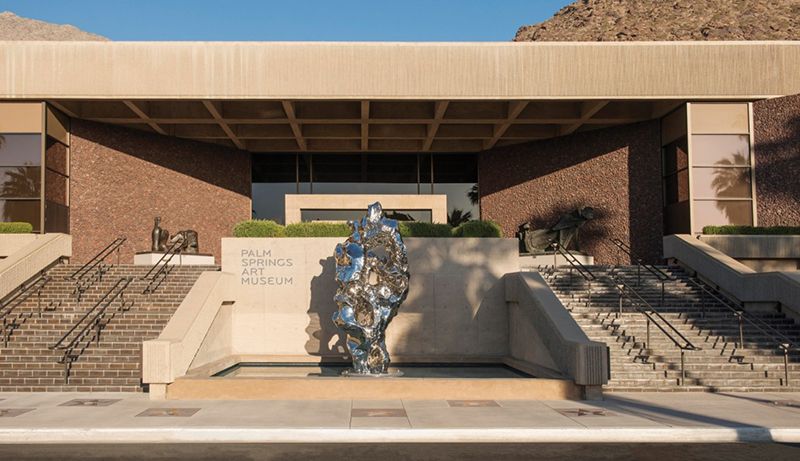 Palm Springs Art Museum
While known mostly for his commercial projects, Williams designed a number of other notable residential projects in addition to Sinatra's Twin Palms Estate, including the Edris House, situated on a hill overlooking the Palm Springs valley; the Kenaston Residence in Rancho Mirage (1957), which was the site of Brad Pitt and Angelina Jolie's infamous W Magazine photo shoot in 2005; a home in Rancho Mirage for Ralph Kiner, a Hall of Fame baseball player and New York Mets announcer; and Williams' own family home in Palm Springs.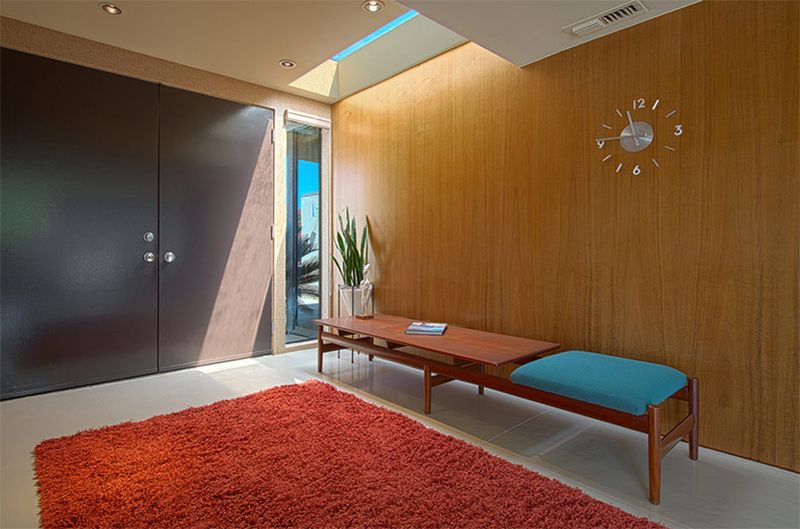 Kenaston Residence
Most of Williams' work thankfully remains intact, with the exception of the Bisonte Lodge (1946) and Potter Clinic (1946), which have been demolished.
To search for architectural homes in Palm Springs, please contact The Paul Kaplan Group at 760-459-1396.