Architects Who Shaped Palm Springs: Donald Wexler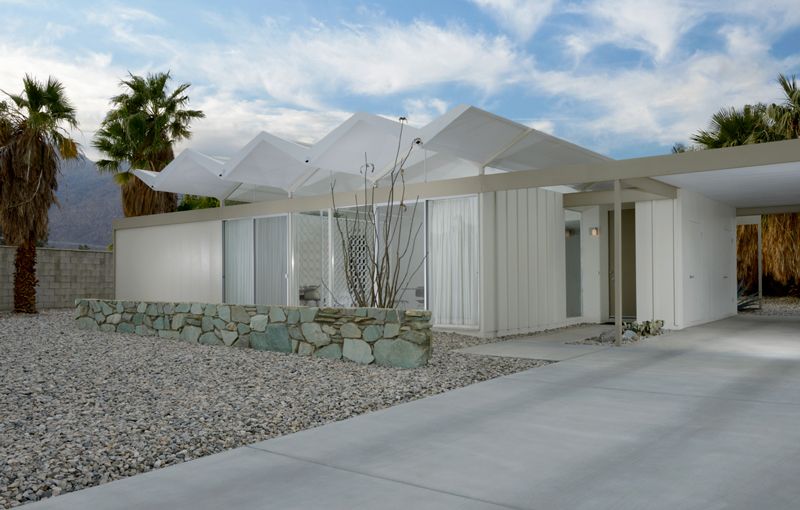 The Paul Kaplan Group is grateful for the local architects that contributed to the "Desert Modernism" movement in Palm Springs. Donald Wexler, FAIA, designed some of the most highly respected buildings of the mid-century era. Modernism Week 2017 celebrates the work of Donald Wexler this year with tours available that highlight neighborhoods featuring his designs.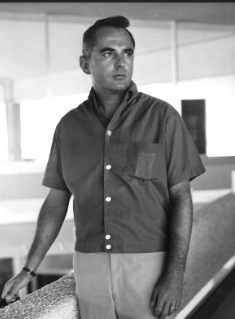 Though born and raised in the Midwest, it was Palm Springs that ensnared architect Donald Wexler, FAIA, after his first visit in the early 1950s. He had been working as a draftsman at the Los Angeles office of seminal California architect Richard Neutra at the time, and came to the desert to help architect William Cody with the Tamarisk Country Club in Rancho Mirage. Wexler elected to stay in the valley and set up shop with fellow architect Richard Harrison, getting off to a slow start (the duo grossed just $5,500 in their first year) but soon adding small projects from developers, followed by commissions from actress Andrea Leeds, then actor Alan Ladd. Soon business was rolling in, but Wexler was becoming more interested in public and commercial designs, while Harrison focused more on housing and developer work. The pair ultimately decided that two separate offices made more sense and divided the business.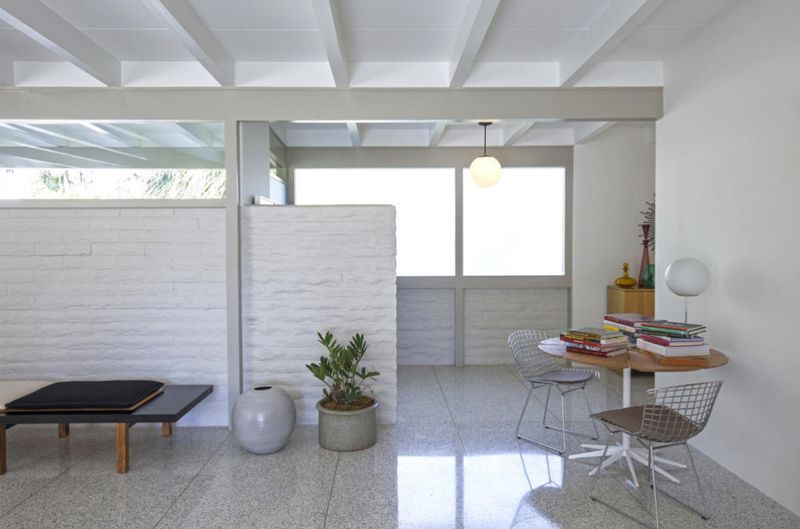 Leeds-Howard House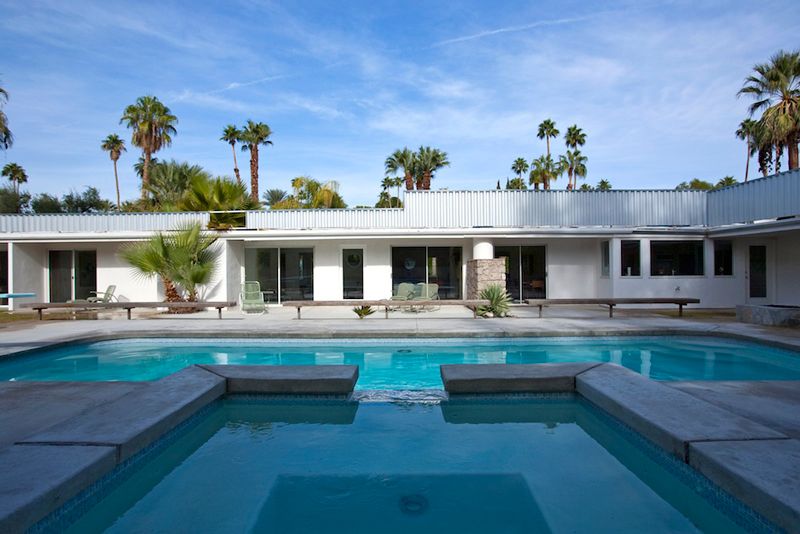 Alan Ladd Estate
Wexler's many commercial and public works include banks and schools throughout the Coachella Valley, the main terminal of the Palm Springs Airport (1966), Desert Water Agency (1978), Larson Justice Center in Indio (1996), and the original Spa Hotel Bath House (1959), designed with Harrison, Cody and Pierre Koenig.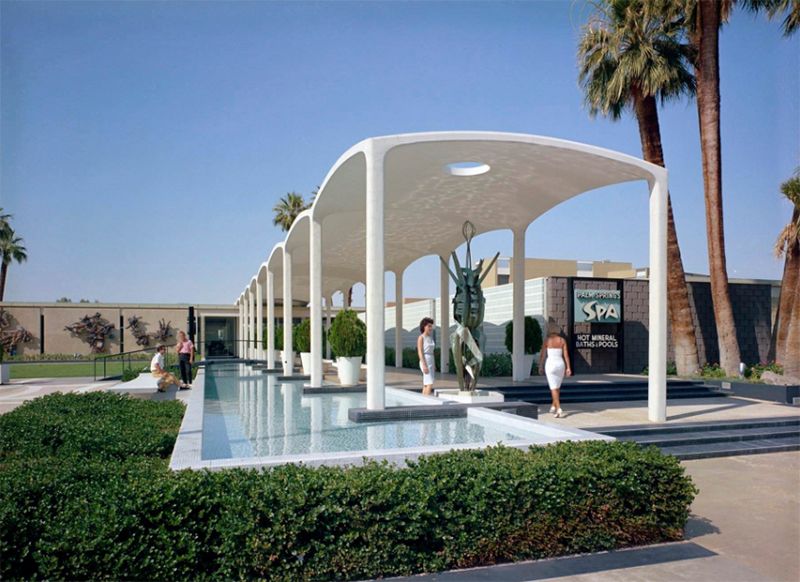 Entrance to Spa Hotel Bath House (image from the 1960s)
It is a neighborhood of steel houses in Palm Springs, designed in the early '60s for the Alexander Construction Company, for which Wexler is perhaps best known. Working with structural engineer Bernard Perlin, Wexler was commissioned to design 38 all-steel, prefabricated homes on the north end of Palm Springs. He saw steel as the ideal material for the area, impervious to the harsh climate of the desert. Ultimately only seven of the homes were completed due to the rising cost of steel at the time, but they have achieved cult status, especially with respect to the folded steel roof design.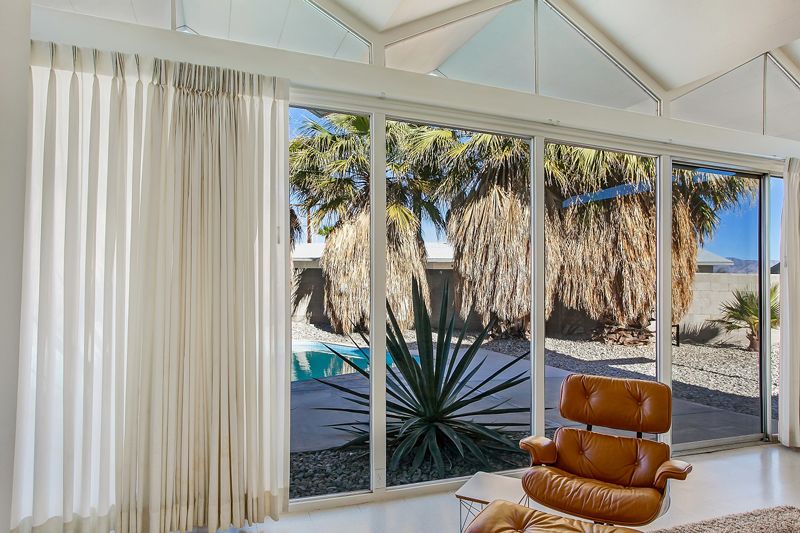 Wexler Steel House #6 interior - Previously sold by The Paul Kaplan Group
Eschewing labels like "midcentury modern," Wexler was quoted as saying "We didn't even think of it as 'Modern' in terms of architecture for the desert. We did it to live with the environment, a matter of balancing orientation and views."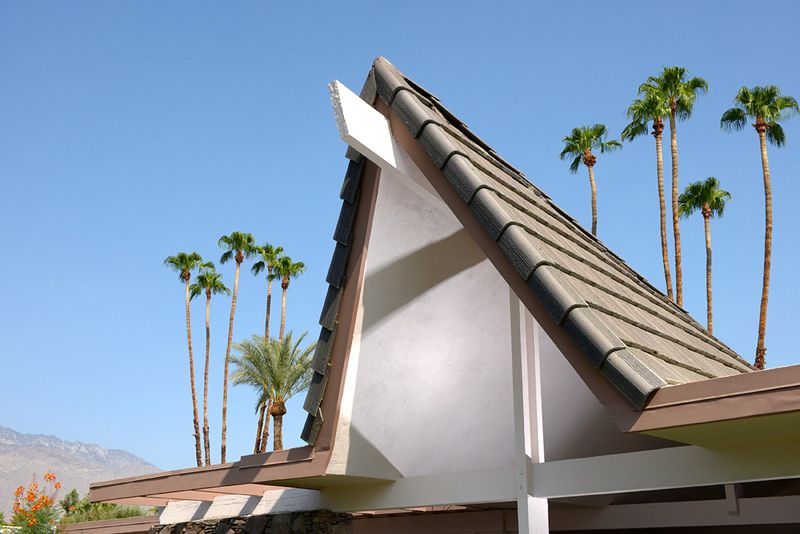 Roofline at Green Fairway Estates
His body of work in the desert is prolific, including the area's early tract home developments in the 1960s like El Rancho Vista Estates and Green Fairway Estates, as well as many condominium and apartment complexes, both together with Harrison and individually, including the Royal Hawaiian Estates, Sagewood Condominiums, Twin Springs Condominiums and the Rose Garden.
El Rancho Vista Estates neighborhood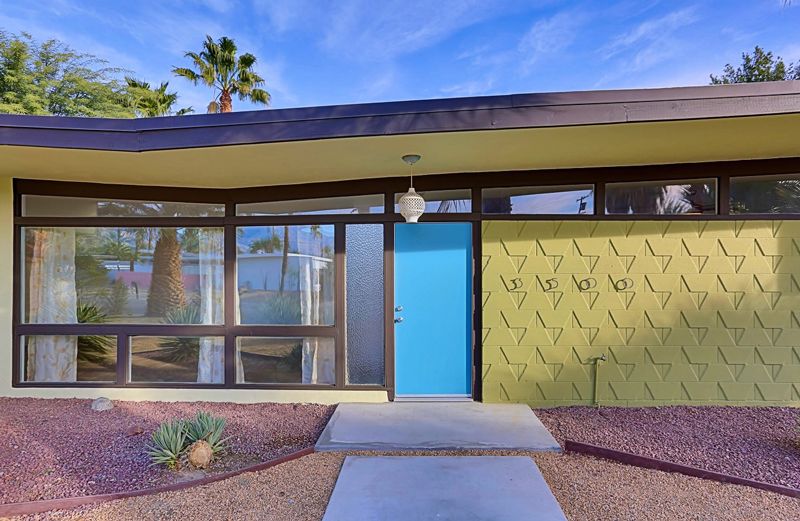 El Rancho Vista Estates home, previously sold by the Paul Kaplan Group
Wexler also designed a beautiful custom home in Palm Springs for singer and actress Dinah Shore in 1964, which was purchased by actor Leonardo DiCaprio in 2014.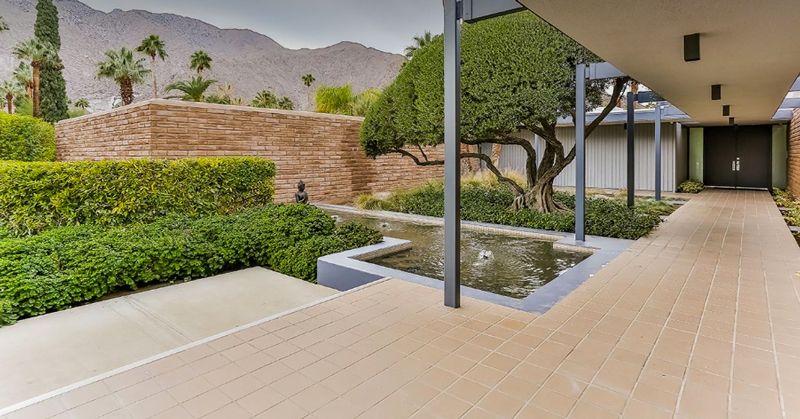 Dinah Shore Estate entrance
Wexler's contribution to the iconic architecture of Palm Springs has been recognized in a number of ways, including as a recipient of the Palm Springs Modern Committee's Lifetime Achievement Award and a star on the Palm Springs Walk of Stars, as well as in an exhibition at the Palm Springs Art Museum. Sadly, Wexler passed away just last year at the age of 89, but his legacy lives on in his innovative civic, commercial and residential designs that remain standing today as reminders of his pivotal contribution to Palm Springs architecture and design.
Steel Modern – A History of Steel Houses in Palm Springs, via KCET:
The Paul Kaplan Group is proud to have represented the sales of numerous Wexler-designed homes over the years.
Modernism Week 2017 in Palm Springs will be featuring a number of tours that highlight the work of Donald Wexler. They offer tours featuring El Rancho Vista Estates, Green Fairways, and Sagewood neighborhood.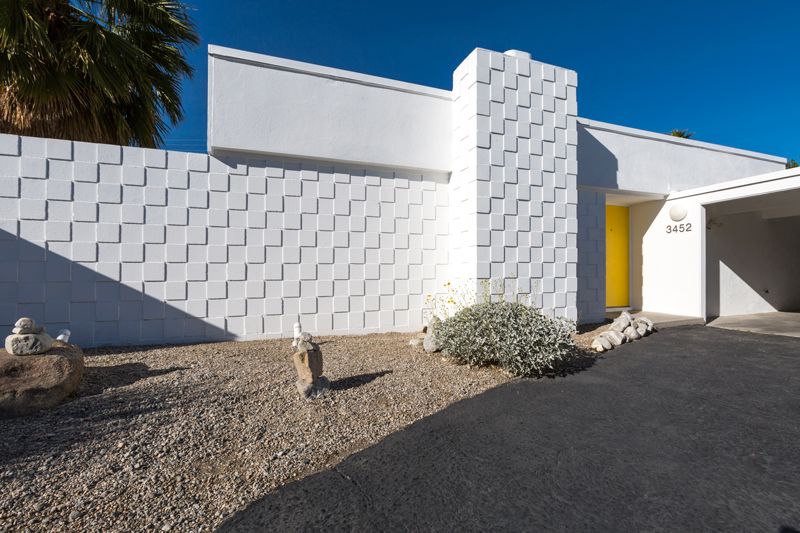 El Rancho Vista Estates home, previously sold by the Paul Kaplan Group
Images via 432 Hermosa, Modernism Week, MCM Daily, Palm Springs Style, LA Times, ModMansions.com, Paul Kaplan Group. The Paul Kaplan Group specializes in unique architectural and modern real estate. To search for homes built by Donald Wexler and other architects in Palm Springs, please contact The Paul Kaplan Group . Call or text us at 760-285-8559.