Desert X – An Exploration of Art in the Coachella Valley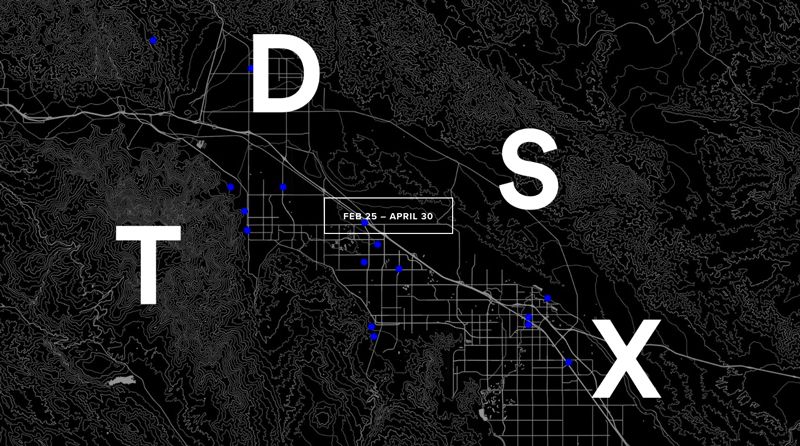 The Paul Kaplan Group is excited about a new curated exhibition of artwork called Desert X that is currently spread throughout the Coachella Valley, featuring site-specific pieces by established and emerging artists, including Doug Aitken, Richard Prince, Glenn Kaino, Phillip K. Smith and Sherin Guirguis, among others. The exhibition, curated by Neville Wakefield, continues through April 30, 2017 and is free to visitors, with 15 of the 16 works mapped out by address and GPS coordinates. The 16th work, Shybot by Norma Jeane, is one that art-seekers may never see, as it is a small, solar-powered roving vehicle that is continually traversing the desert, with heat sensors that send it speeding away if it gets too close to a human.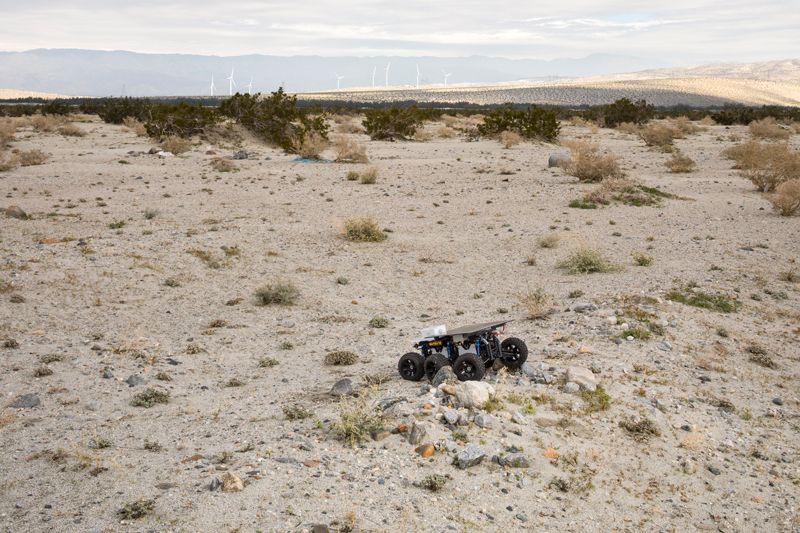 Shybot by Norma Jeane / photography by Lance Gerber
Doug Aitken's Mirage is a suburban-style home set high in the hills of Chino Canyon, clad entirely in mirrors that reflect the surrounding desert landscape.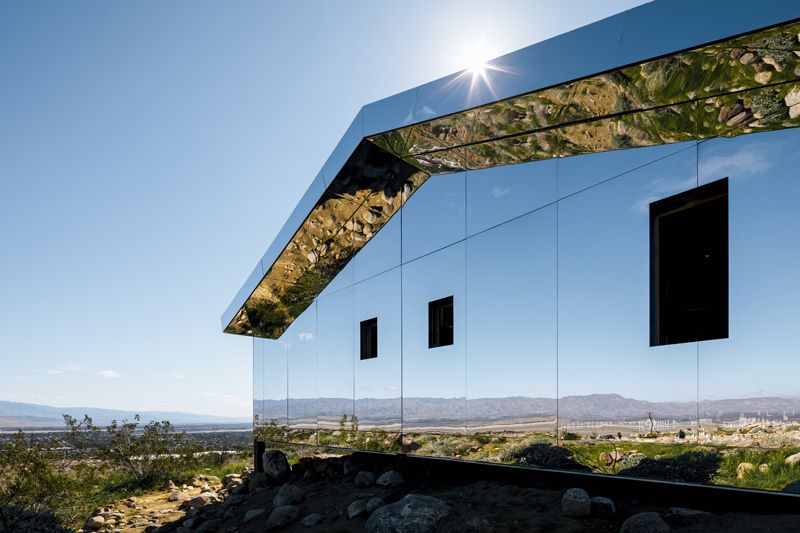 Mirage by Doug Aitken / photography by Lance Gerber
The Circle of Land and Sky by Phillip K. Smith, III is formed by 300 geometric reflectors positioned at a 10-degree angle in a circle with a partial opening.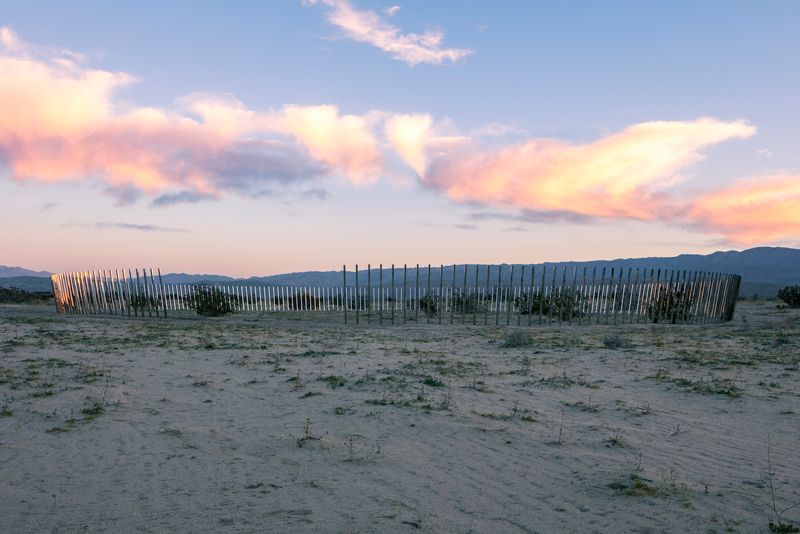 The Circle of Sky and Land / photography by Lance Gerber
Sharin Guirguis's One I Call is a work modeled after traditional pigeon towers found throughout the desert villages of Egypt, with strategically placed openings that showcase its Whitewater Preserve location.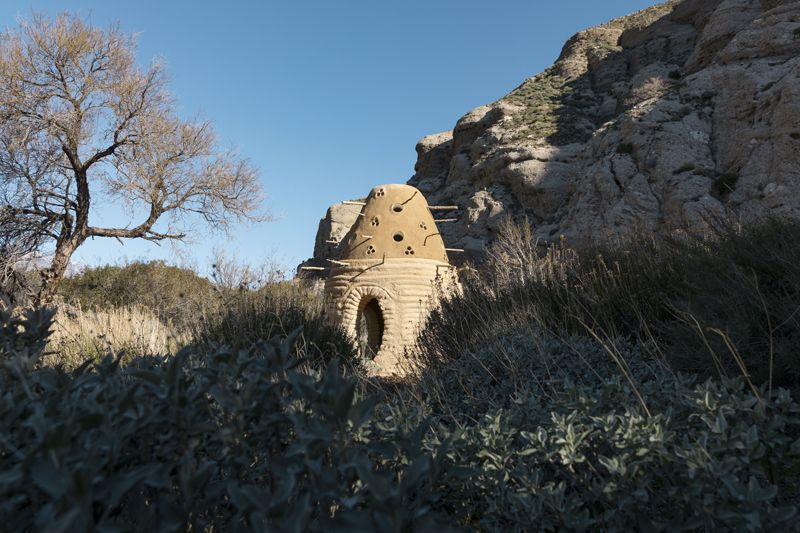 One I Call by Sharin Guirguis / photography by Lance Gerber
Palm Desert's Homme-Adams Park is the site of Claudia Comte's Curves and Zig Zags – a large, free-standing wall painted in a black and white pattern that transitions from waves to sharp zig zags.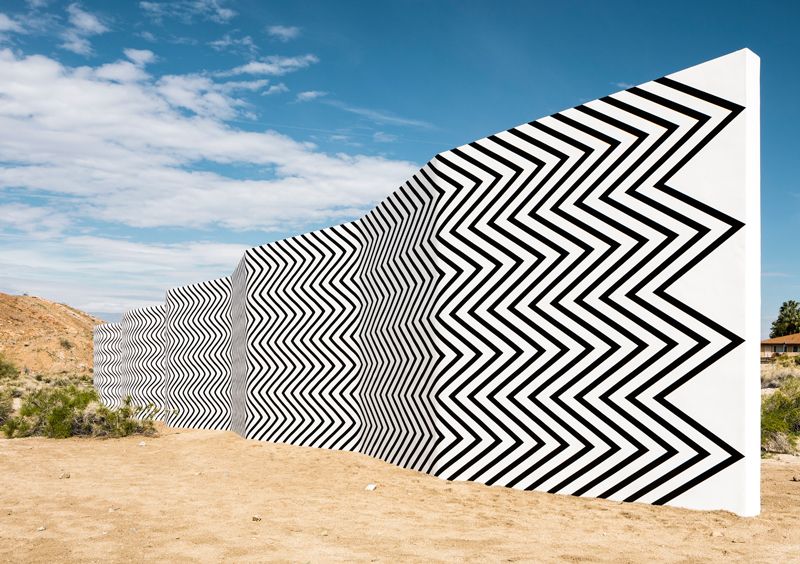 Curves and Zig Zags by Claudia Comte / photography by Lance Gerber
Hollow Earth is an installation by Glenn Kaino that creates an illusion of an infinite tunnel descending into the ground, housed inside of a small shed in Indio.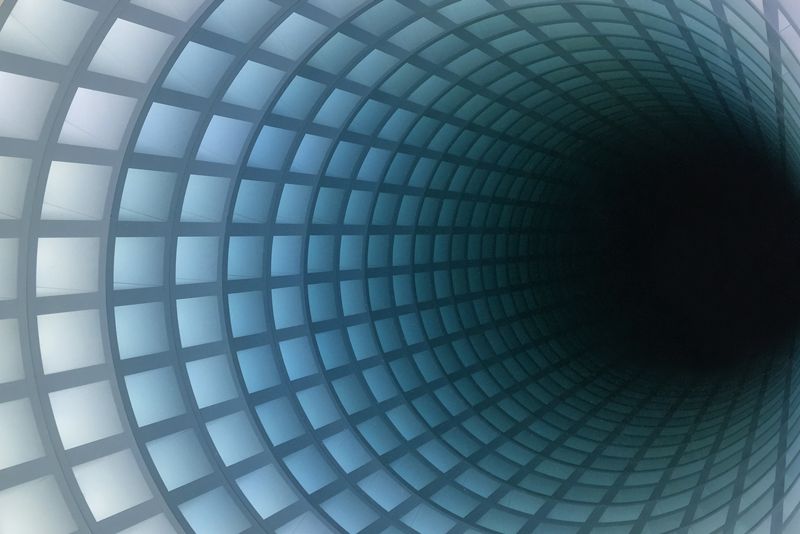 Hollow Earth by Glenn Kaino / photography by Alexandra Moran
Tavares Strachan created I am – a large-scale work that incorporates hundreds of neon-lit craters dug into the ground in a vacant lot in Rancho Mirage, with the holes forming the phrase "I am" surrounded by exploding shards of light when viewed from above.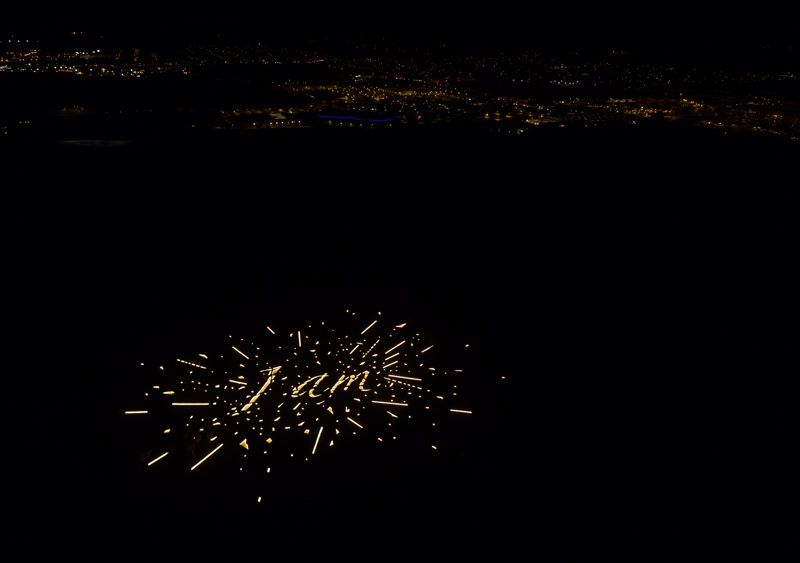 I am by Tavares Strachan / photography by David Blank
Visit the Desert X Hub at Ace Hotel & Swim Club to pick up a catalog and map, or exhibition information is available online here. Docent-led bus tours of the Desert X installations are also running every Saturday and Sunday through April 30, 2017 – tickets available here.