Cornelia White House & McCallum Adobe
Springs Historic Site 4 & 5- Cornelia White House & McCallum Adobe
Posted by Brad Hudson on Thursday, July 23rd, 2015 at 2:29pm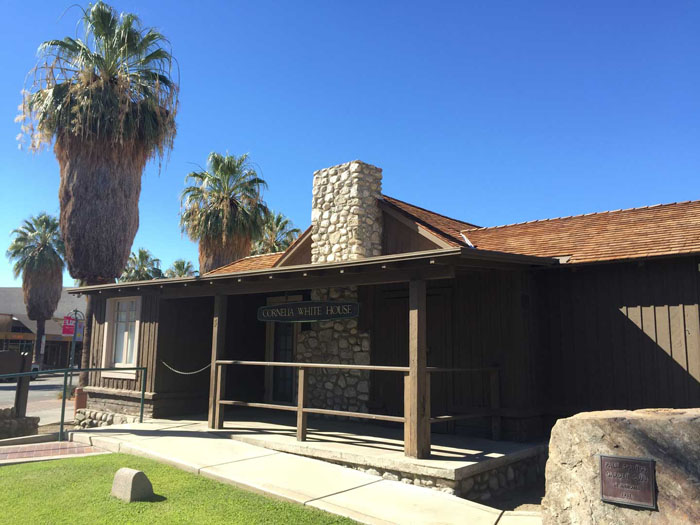 Sitting next to each other in the Village Green on South Palm Canyon Drive near Arenas Road in Palm Springs are two of the oldest surviving structures in the area. The Cornelia White House was built in 1893 out of recycled railroad ties taken from the short-lived Palmdale Railroad. Cornelia B. White was a very early pioneer in Palm Springs, and she and her sister purchased this tiny home home from Dr. Welwood Murray in 1913. The McCallum Adobe, which is the oldest remaining building built in Palm Springs, was built in 1884. It has since been restored and moved to its current location. These 19th Century pioneer homes now serve as a home for the Palm Springs Historical Society. The Paul Kaplan Group can help you buy or sell your little house, old house, or new house in Palm Springs too.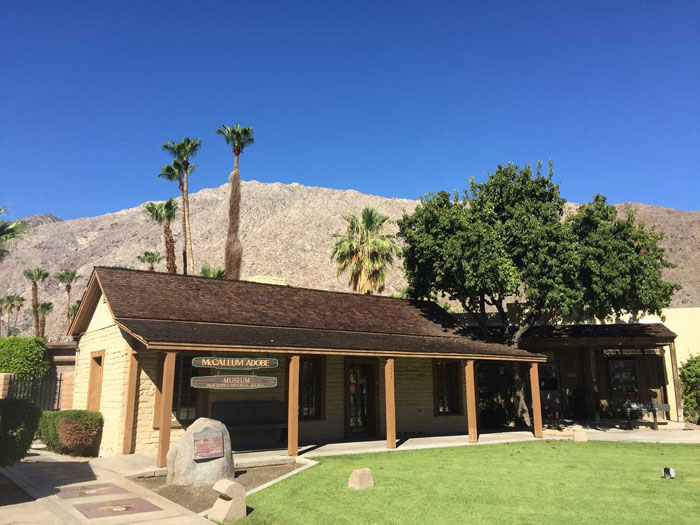 The Corneila White House and the Judge John McCallum Adobe were designated Class 1 Historical Sites by the Palm Springs City Council on September 5, 1984. According to the plaque: The McCallum Adobe, the oldest remaining building in Palm Springs, was built in 1885 for John and Emily McCallum, the area's first non-Indian settlers. Originally constructed on the corner of Palm Canyon Drive and Tahquitz Way, and later a part of the Oasis Hotel, the McCallum Adobe was moved to this site during the early 1950s. Pearl McCallum McManus donate this land to the City with the condition that the McCallum Adobe be preserved on it. The building now serves as the museum and headquarters of the Palm Springs Historical Society. The names and symbols cared into some of the adobe blocks are believed to be those of the workmen who formed the blocks.
Follow my Palm Springs escapades on Instagram at @bradhudsonthomas
Brad Hudson
Call/Text 760-469-4439
www.HiBradPS.com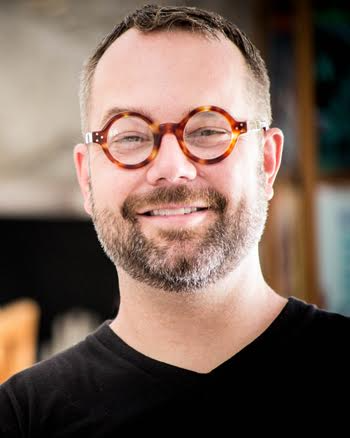 Selling Your Home?
Get your home's value - our custom reports include accurate and up to date information.
Get Home Value