Architecture & Design Dispatch From Palm Springs No. 2 // The Paul Kaplan Group Real Estate Blog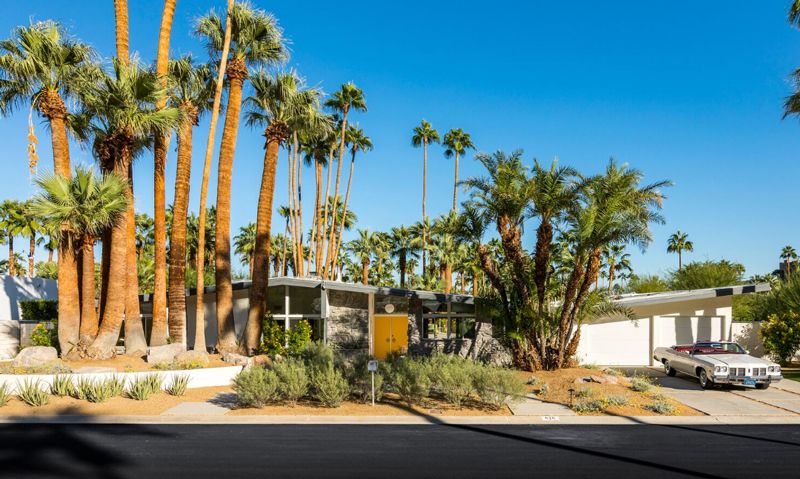 At the Paul Kaplan Group in Palm Springs, we not only have a passion for real estate, but also great modern design in Palm Springs and beyond. Welcome to the Paul Kaplan Group's second Dispatch from Palm Springs installment, where we round up interesting architecture and design features, news and events.
Modernism Week 2017 was just a few weeks ago, and the attendance numbers show a major increase over last year, at 97,000 attendees, up 25% from 2016. The Fall Modernism Week Preview Weekend dates have been announced, with the event happening Oct. 20-22, 2017, and tickets will go on sale August 1. Modernismweek.com.
Photographer Tom Blachford has just released a new coffee table book that explores midcentury Palm Springs architecture by moonlight. Midnight Modern: Palm Springs Under the Full Moon (Powerhouse Books).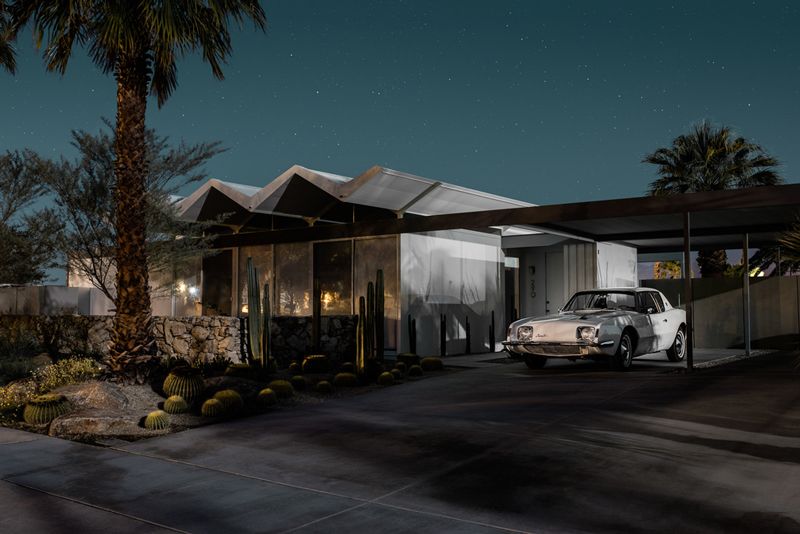 Tom Blachford
Dwell wants to know: What design trend do you wish would die? Weigh in here.
Take a tour through interior designer Martyn Lawrence Bullard's Palm Springs abode. Via Architectural Digest.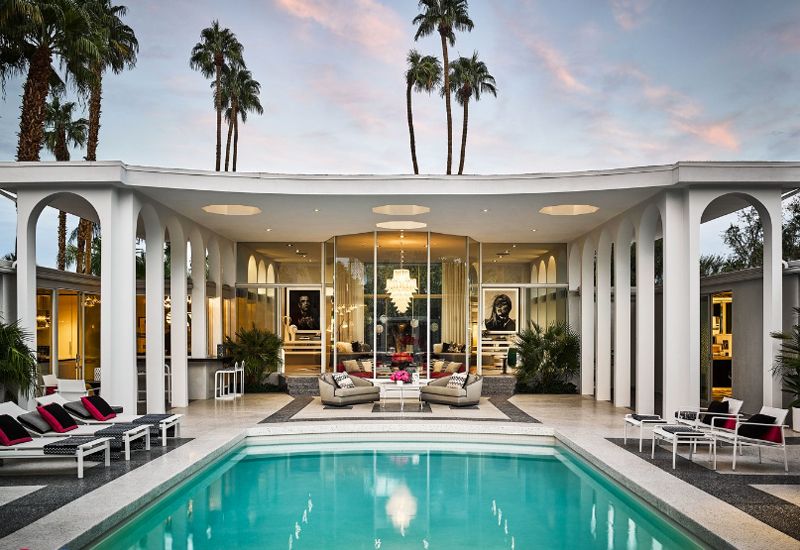 The Palm Springs home of Martyn Lawrence Bullard
Sunset's 2017 Idea House will be built in Palm Springs, with public tours starting later this year. More info here.
Ever wonder about the origin of the now-iconic butterfly roof? Via Curbed.com.

Plans by William Krisel
Desert X ­– an exhibition of site-specific art throughout the greater Palm Springs area – is going on now, with an architecture-inspired work by Doug Aitken called "Mirage" causing quite a stir. Via Architectural Digest.
A new exhibition has just opened at the Palm Springs Art Museum's Architecture and Design Center, timed in conjunction with Desert X, called On the Grid: a look at settlement patterns in the high desert. On the Grid is focused around Lay of My Land, a major sculptural work by the Joshua Tree-based artist Andrea Zittel. On the Grid continues through May 22, 2017. More info here.
Andrea Zittel, Lay of My Land #1, 2011, steel, Hydrocal, burlap, sand, stone and latex paint. Image courtesy of the artist and Regen Projects, Los Angeles.