Architects Who Shaped Palm Springs: William Krisel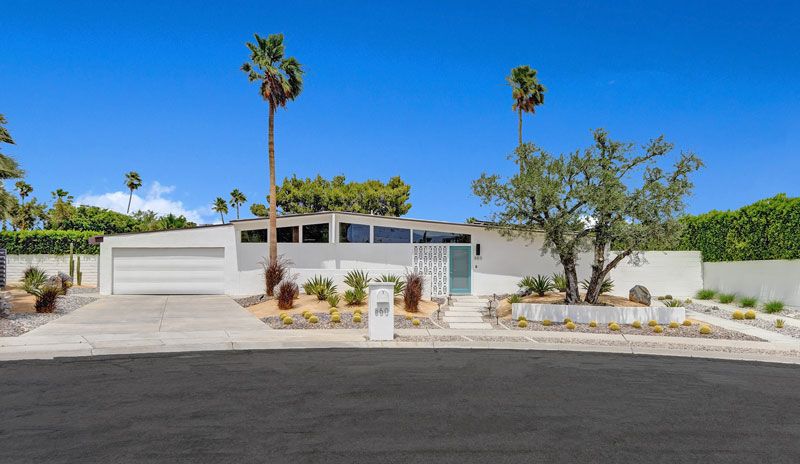 860 E. Grace Circle, Palm Springs
The Paul Kaplan Group is grateful for the architects who contributed to the "Desert Modernism" movement in Palm Springs, including William "Bill" Krisel, AIA, who is responsible for the design of thousands of homes in the Palm Springs area.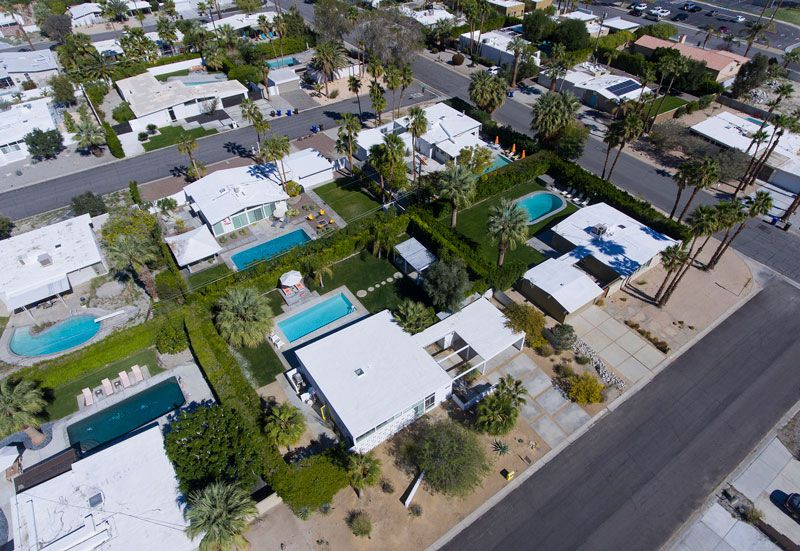 Overhead of Racquet Club Estates neighborhood
Krisel was born in 1924 in Shanghai, China, while his father was working there as the distributor of United Artists films in the region. The family returned permanently to the United States in 1937, living in Beverly Hills near famous neighbors such as Charlie Chaplin. Krisel showed an interest in architecture from a very early age, and by high school he was was studying mechanical drawing and devising an architectural curriculum on the side with his drawing instructor. He attended the University of Southern California School of Architecture, graduating with honors in 1949. Krisel's early mentors included modernist architects Paul Laszlo and Victor Gruen, and while working at Gruen's firm, Krisel met the man who would become his long-time business partner, Dan Palmer.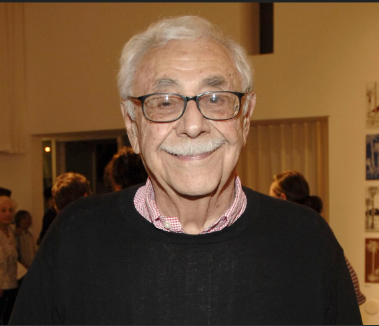 .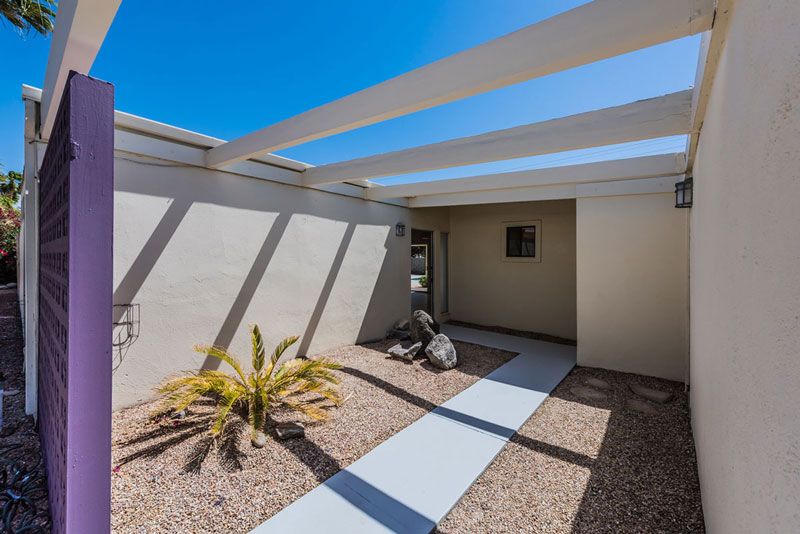 2610 N. Starr Road, Palm Springs, in Racquet Club Estates
The duo of Krisel and Palmer received numerous commissions from tract home developers in Palm Springs, including the Alexander Construction Co., with the first Palm Springs tract being Twin Palms Estates in 1957. The homes were intended as vacation properties that would take advantage of the Palm Springs climate and lifestyle, while utilizing cost-saving methods such as repeating identical square plans and prefabricating some elements of the home. In order to give the appearance of variety, Krisel rotated the homes to present different facades, and multiple roof options also created distinction between homes.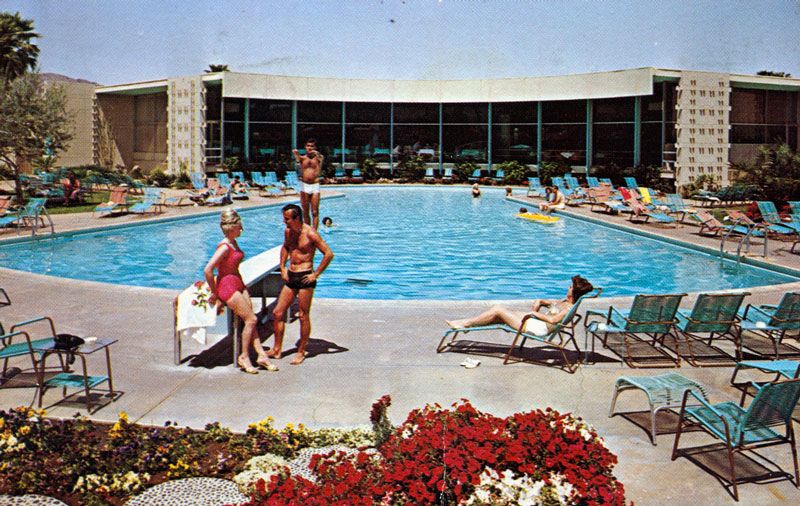 Vintage image of Ocotillo Lodge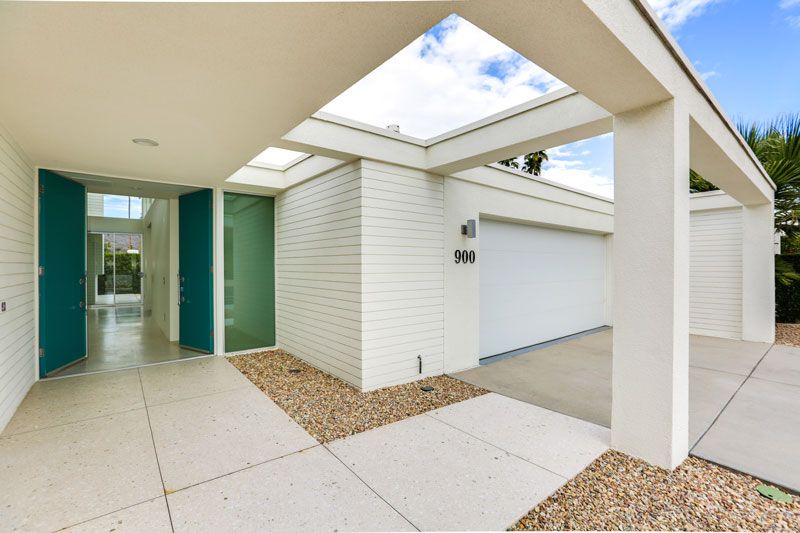 900 E. Murray Canyon, Palm Springs, in Kings Point
Additional Krisel projects include Ocotillo Lodge, Racquet Club Estates, Canyon View Estates, Las Palmas Estates (Vista Las Palmas), Kings Point, the Sandpiper condominium complex in Palm Desert, Valley of the Sun Estates in Rancho Mirage and the "House of Tomorrow," the personal home of the Alexander family which was also the site of Elvis and Priscilla Presley's honeymoon in 1967.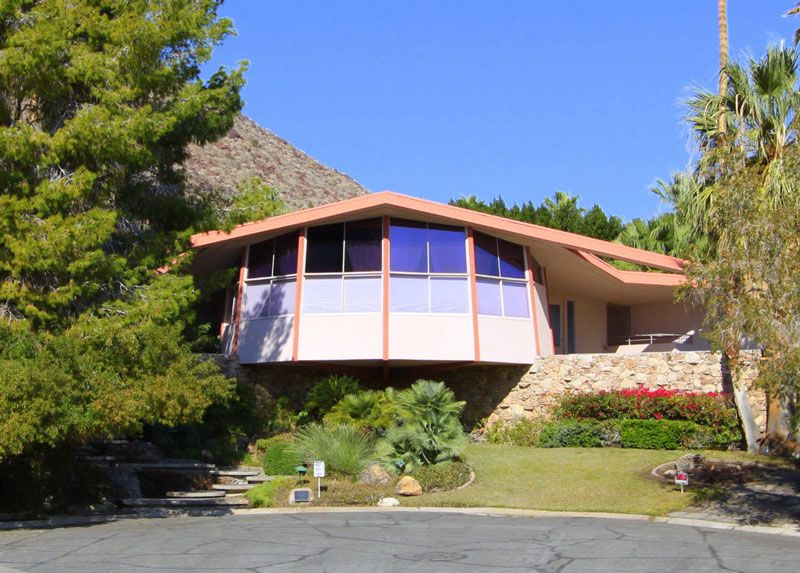 Exterior of the "House of Tomorrow"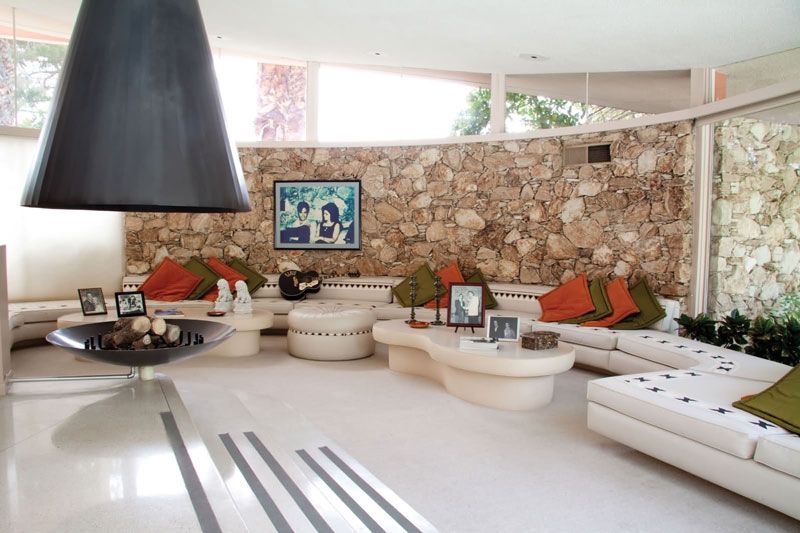 Living room in the "House of Tomorrow"
Through his prolific body of work, Krisel introduced architectural elements that have become the identifying and iconic components of modernist style: butterfly roofs, clerestory windows, indoor/outdoor living, breezeways, open carports and exposed concrete block.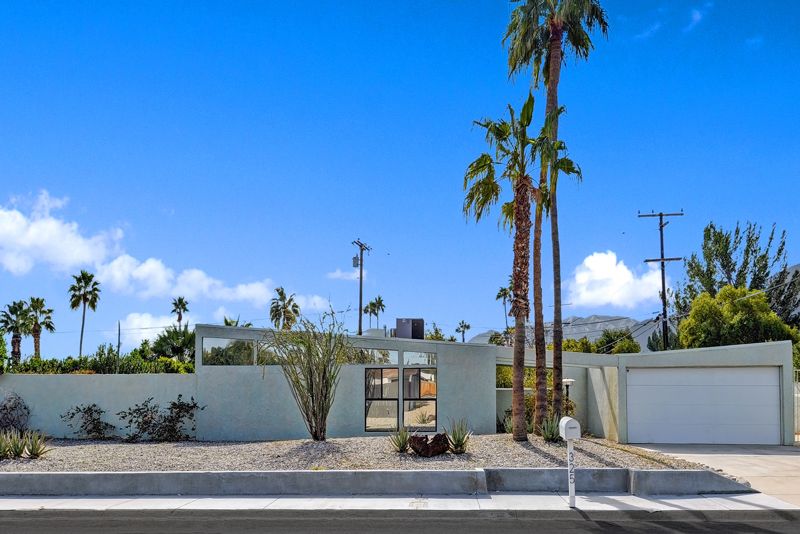 Butterfly roof home in Racquet Club Estates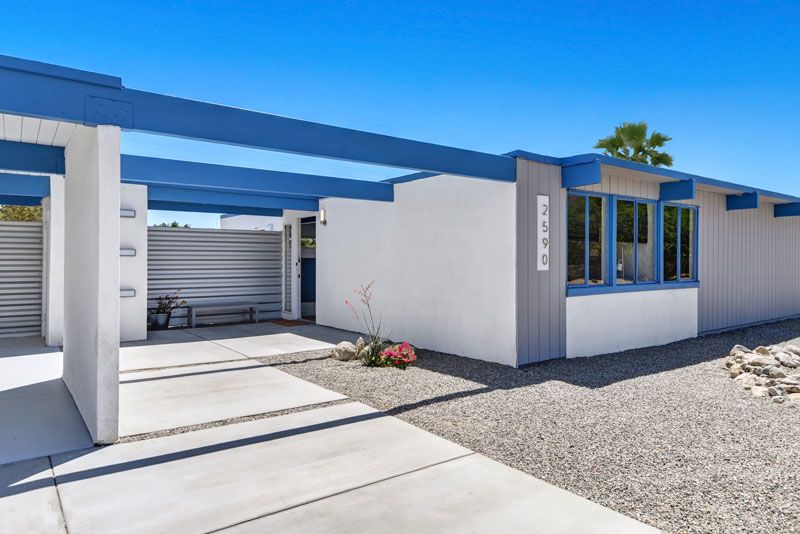 Starr Road, Palm Springs, in Racquet Club Estates
Landscape design was viewed by Krisel as an integral part of the overall design process, and he even obtained a landscape architecture license in 1954. His signature use of bold shapes in gravel beds helped to modernize front yards, and plant selections were primarily based upon their design function.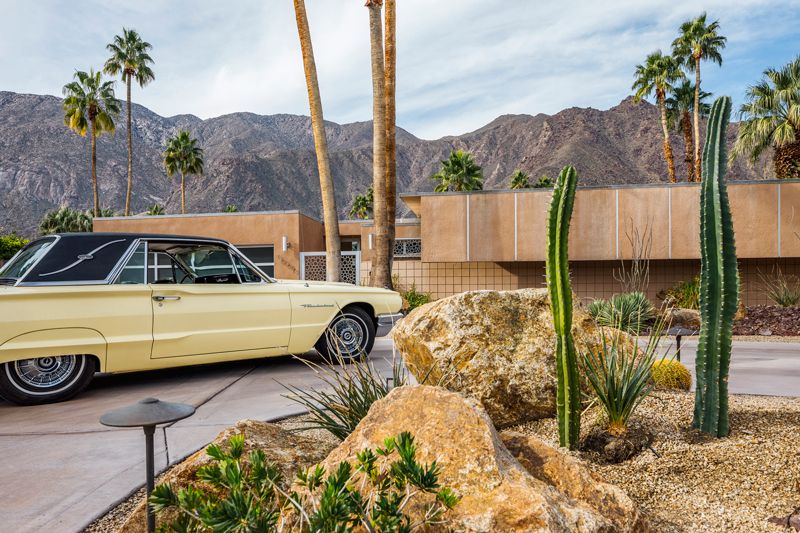 Vista Las Palmas 'Sunflap' home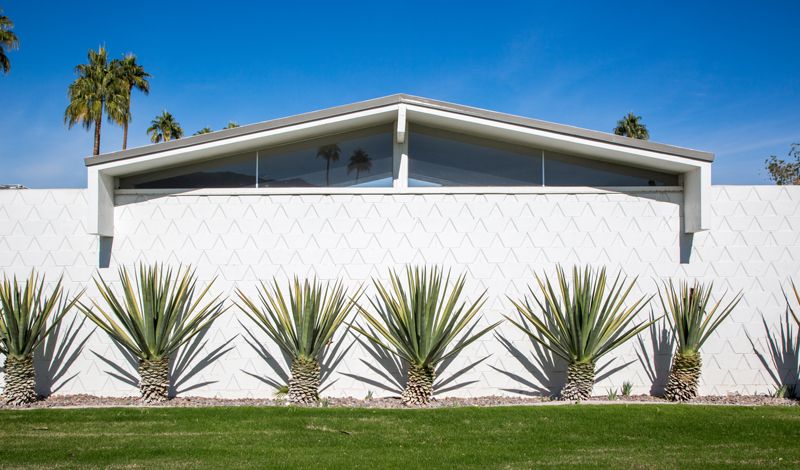 Canyon View Estates concrete block detail
To search for architectural homes in Palm Springs, contact The Paul Kaplan Group at 760-459-1396. Mid-century homes have been our specialty for the past 20 years!