Tiny Homes coming to Palm Springs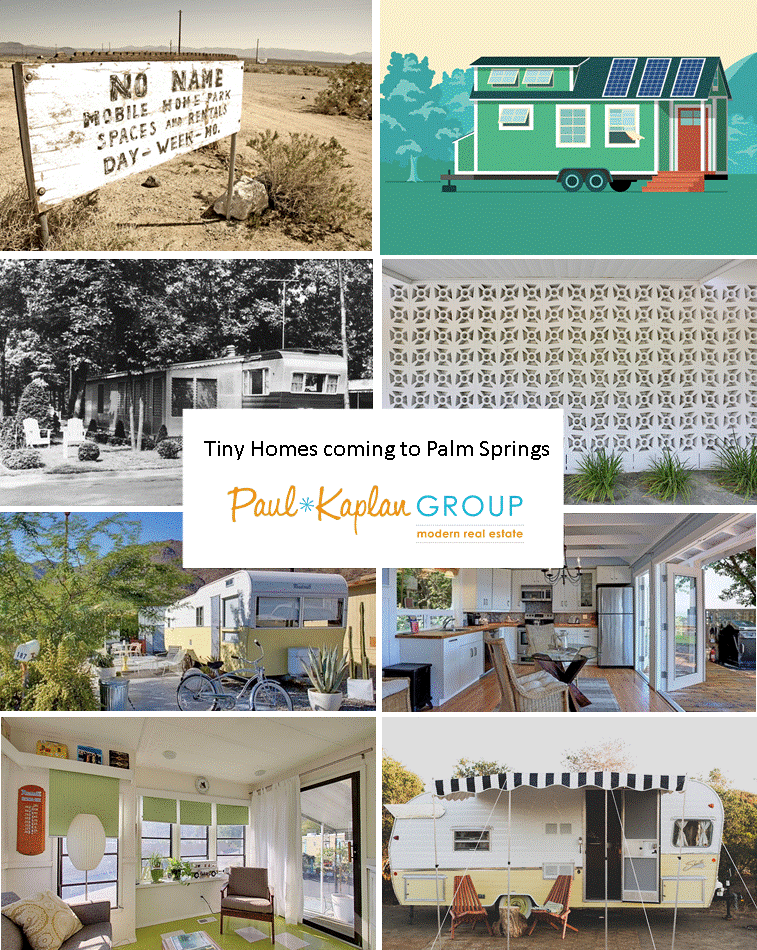 Coming soon.... we at The Paul Kaplan Group are currently working on a Tiny House Community to be located in sunny Palm Springs, California-
With the recent popularity of the Tiny House movement, and our Palm Springs history of mobile home living, the timing is right to create a modern community of tiny homes, here in the desert.
Although the homes won't be TINY, they'll be SMALLER - with floor plans starting around 500 SF- we think that's more livable- and will include a spacious outdoor area for indoor/outdoor desert living.
Floor plans are currently being finalized. The community will consist of a common area pool and spa, meeting rooms, outdoor lounges and bbq space, plus dog park. Oh yea, there will be shuffle board too.